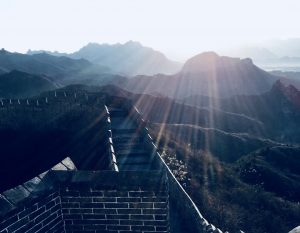 The Jinshanling Great Wall is definitely a section of the Ming Great Wall that is worth visiting. The Great Wall, located at the junction of Beijing and Hebei, belongs to Chengde City. The scenic area is very large, and there are battery cars, cable cars for you to choose from according to your physical strength and your own needs, but they are not included in the tickets. The wall is very long, it takes nearly three hours to finish climbing there, and the essence of the Great Wall is between the five-eye building.
If you go to Jinshanling in June, this season should not be the season to view the most beautiful Jinshanling Great Wall, but the ancient and natural posture of the ancient Great Wall gives people a feeling of heavy vicissitudes! Not quite the same as the Badaling Great Wall, the broken wall and the mottled wall are the best historical relics of the Ming Great Wall, and they also have a sense of history. Standing at the highest point, looking up the twisting and magnificent Jinshanling Great Wall, it is amazing! You will feel the industrious wisdom of the ancient Chinese nation. The vegetation coverage is very high here, and there are pleasant birds sounds along the way. And the floral fragrance is fascinating. Most of the tourists are foreigners on foot, and some are old people, some are young tourists. The parking lot is very large and the public facilities are complete. The commercial atmosphere of the scenic spot is not very strong, and it is still under development and construction. It is estimated that after many years, visitors will be more and more crowded in the Jinshanling Great Wall. It is still free to play there now and it is very recommendable to make a trip to Jinshanling Great Wall.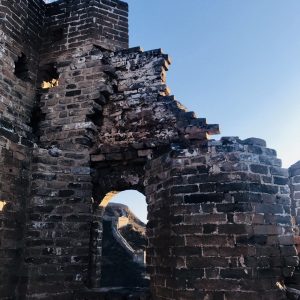 This was the Great Wall that was built in the Ming Dynasty and it is the essence of the Great Wall. There are many inns at the foot of the Jinshanling Great Wall. You can go to the view the sunrise early, and some people bring tents to camp at the Great Wall, as they think that the scenery here is as beautiful as that of the Badaling Great Wall.