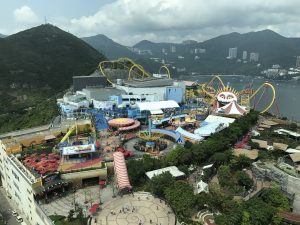 Ocean Park Hong Kong is one of the most popular attractions in Hong Kong, which has attracted so many tourists coming here for visit every day. After you enter into the park, you can visit the Grand Aquarium, then take the cable car up the mountain directly through Hong Kong Old Street (not recommended to take the cable car down the mountain, as many people line up). After going to the mountain, after playing all the projects on the mountain (including the jellyfish hall and the ocean theater), finally take the ocean train down the mountain to play the rest projects in the downhill. Special note: don't miss the Dolphin show at the Ocean Theater on the mountain. There are four performances every day, respectively at 11:30, 14:00, 15:30, 17:00, and it is best to go there in advance, otherwise there will be a lot of people, and you can only sit in the back row.
Being one of the world's top 10 aquariums, The Grand Aquarium has the world's largest ornamental dome and super giant viewing screen to let you witness more than 5,000 precious fish! There is also the world's first 360-degree water curtain, featuring the "Shuanglong Romance" with great audiovisual shock! There are many recreational projects in the Sea World. The aquarium hall for watching a variety of fish and marine life, and it usually attracts a lot of tourists. After you enter into the Sea World, you don't need to buy another ticket. The transportation is also very convenient. There are direct buses in Central Station. You can buy tickets at the subway station first. The whales, sharks and other animals in the aquarium are fierce. Of course, there will be the jellyfish exhibition. The different jellyfish are in the columnar glass jar and there are so beautiful under the reflection of the dazzling lights. It is worthwhile to see such a variety of jellyfish at a time. Children will especially like the exhibition here, and here they will increase their knowledge.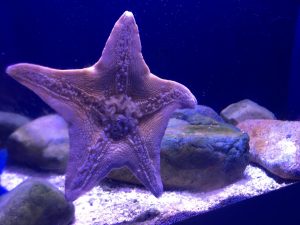 Ocean Park Hong Kong is a great theme park for family tour. The scenery on the mountain is very good. You can see the Repulse Bay. It is another feeling when you look at the scenery while playing various roller coasters.