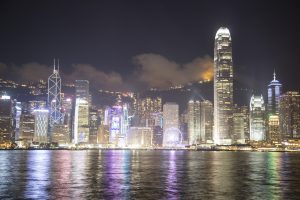 Victoria Harbour is Hong Kong's iconic attraction. There are many high-rise buildings on both sides. They seem to rise from the sea and follow the mountain. It can be said that all the longing for the prosperous world in the eyes of the people of an era is included here in Victoria Harbour. It is very good value for money. After you go shopping in Hong Kong for a day and then go to the boat for dinner, you will feel it very enjoyable. Then you can take a boat to watch the riverside scenery when the lights are bright, and don't forget to take a few photos to keep the commemoration when you are eating and watching the night views. In general, your trip in the Victoria Harbour will be very convenient and rich.
Everyone who make a travel to Hongkong should go to Victoria Harbour to have a visit as the night scene there is super exciting, and there are so many international people of all kinds gathering there. A common weekend seems to be a holiday in Victoria Harbour. The scenery on both sides of the strait is too awesome. You will feel it very beautiful when you are looking at Tsim Sha Tsui at the Central Pier. And it is also beautiful and spectacular when you are viewing the Central Pier in the Tsim Sha Tsui. When you arrive at Wan Chai, it is still infinite beautiful scenery. The best place to enjoy the scenery of both sides is on the Star Ferry.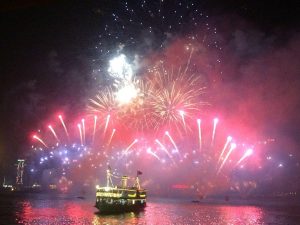 The bustling Victoria Harbour has witnessed the twists and turns of Hong Kong's development. Although the sky is a bit gloomy, you can still see the observation deck in the distant Victoria Peak. If you go there in the off-season, people are not as crowded as in summer. Walking along the beach, feeling the cool sea breeze blowing, you will be in a good mood. Being one of the three most beautiful night scenes in the world, Victoria Harbour is beautiful from every angle. In Victoria Harbour, you can see a lot of well-known high-rise buildings such as the Bank of China Tower, the IFC, the Hong Kong Convention and Exhibition Centre, and the Avenue of Stars and the Star Ferry. It is worthy of your visit.