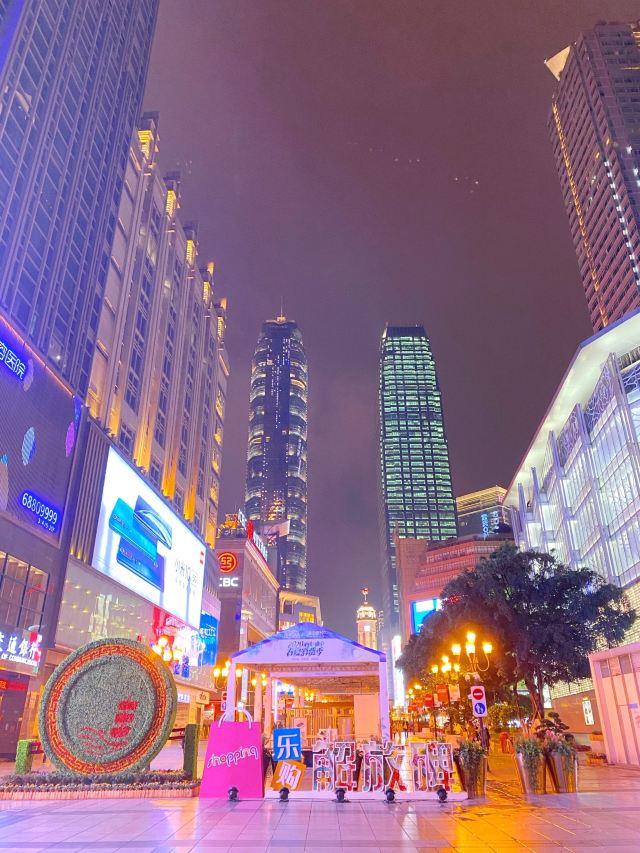 In many cities in China, there are roads or memorial buildings that are named after the word "liberation" for the purpose of commemoration. Chongqing's Jiefangbei Pedestrian Street is located in the center of Yuzhong District, surrounded by tall buildings. Especially at night when the lights are first released, the bright and colorful neon lights flash, making Jiefangbei "a city without darkness".
Jiefangbei Pedestrian Street is the bustling business circle of Chongqing. There are a lot of department stores and hotels here. It is a good place for shopping, eating food and walking, and it is also a good place to look for Chongqing beauty. The pedestrian street is with Jiefangbei as the center, including the surrounding Minquan Road, Zourong Road and Bayi Road.
There are many shopping malls, many snacks, and many beautiful women. You can stroll around Metropolitan Plaza, Department Store and Pacific Department Store here; on the pedestrian street you can eat almost all of Chongqing's food, as there is Bayi Road delicious street, where cheap and delicious hot and sour noodles, Chongqing sweet dumplings and wonton can be found here. When you hang out on the pedestrian street, you will often see tall, fair-skinned Chongqing beauty passing you.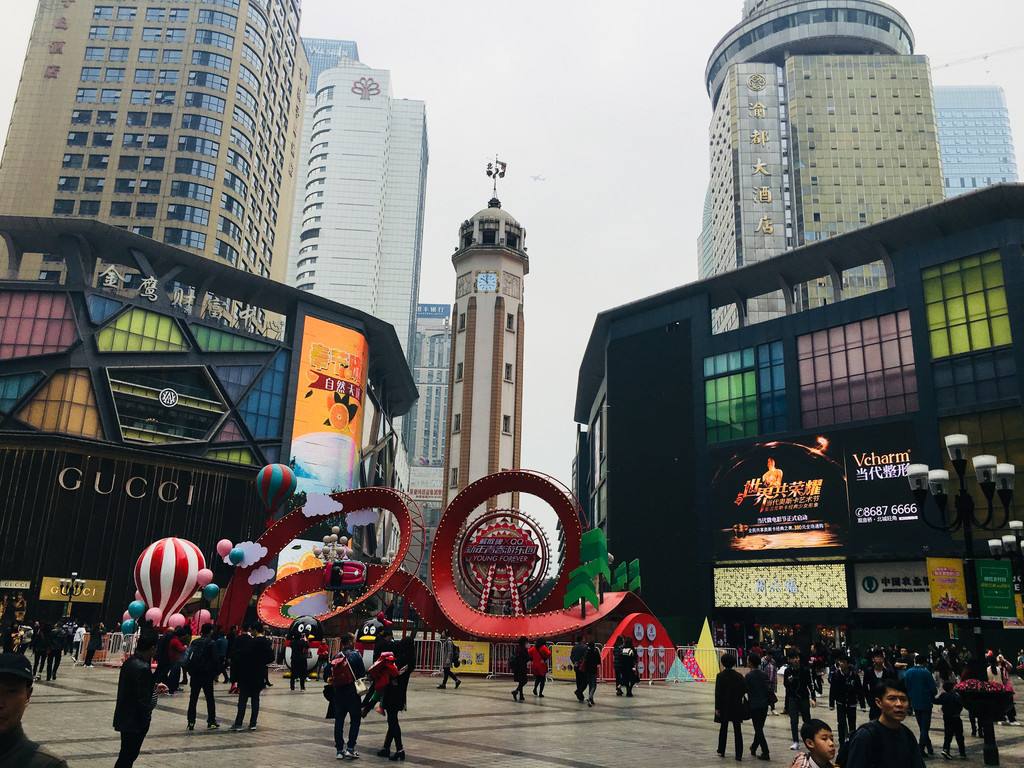 Jiefangbei Pedestrian Street is a prosperous commercial street in Chongqing and even western China. Whether you are a local or a tourist in Chongqing, you can find your own happiness in the pedestrian street.
The Liberation Monument on the pedestrian street is a monument commemorating the victory of the Anti-Japanese War. There are also attractions such as Nengren Temple and Luohan Temple near the pedestrian street. Jiefangbei Pedestrian Street and its surroundings are also one of the main choices for tourists to stay in Chongqing. There are intercontinental hotels as well as cost-effective budget hotels. The best time to visit Jiefangbei Pedestrian Street is at night. When the nightlife of Chongqing's citizens begins, the entire Jiefangbei area is where the crowds are most crowded.