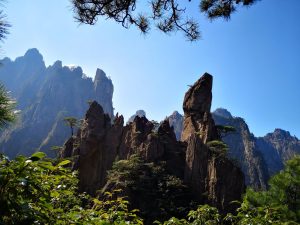 From the Yungu Temple cableway up the mountain, walking to the mouth of the West Sea Grand Canyon is not very far, and you can also feel the canyon beauty which is back of the Yellow Mountains. It is recommended to choose to go there when the weather is good, as you can feel the charm of the peaks, pine trees, canyons, stairs and other charm, it is recommended!
The West Sea Grand Canyon is shocking and dangerous, and the wonders of nature are amazing. It is best to take the seat in the front of the cable car if you want to take the best photos, as there will be no obstruction, or you can only take pictures of the side.
The West Sea Grand Canyon is really worth a visit. You can see a lot of scenery including deep cliffs, and experience the feeling of climbing the mountain, and you can take the cableway. When you are going up the mountain, you will pass through the North Sea, the West Seaview area, then reach the famous West Sea Grand Canyon in the back of the Yellow Mountains. The mountains are numerous, the scenery is magnificent. From the entrance of the canyon to the bottom of the canyon, you will have a very good experience!
You can buy tickets on the spot, but there are many people, so the queue-up team is very long. In this case, it is recommended to buy tickets online in advance. Many people think that this is the most beautiful place in the entire the Yellow Mountains. The whole scenic spot is full of strange peaks and rocks, which are original and fantasy. If you just meet the cloud weather when you go there, the scenery will be very beautiful.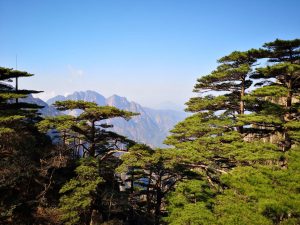 The West Sea Grand Canyon is one of the famous Grand Canyons in the Yellow Mountains Scenic Area, and also is a famous tourist attraction. Visitors and outdoor adventure enthusiasts are favored by the depth of the canyon, the cliffs and the gully. All kinds of strange peaks and stones can be seen everywhere. Walking in it, you will really sigh the magic of nature.