Tianjin Ancient Cultural Street is located in Nankai District, Tianjin, with Tianhou Temple as the center, starting from Shuige Street in the south and Tongbei Road in the north. Here is the concentration of Tianjin's most famous time-honored shops and handicraft shops. You can find many handicrafts and taste classic Tianjin cuisine here.
In Tianjin, if you want to experience the taste of Tianjin and explore the ancient culture the best place to go is Tianjin Ancient Cultural Street. Tianjin Ancient Cultural Street is composed of three parts: Gongnan Street, Gongbei Street, and Gongqian Square. Tianhou Temple is located in the center of the street. All the buildings are brick-wood structures and it is currently the largest group of antique buildings in Tianjin. The architectural style is an imitation of Qing, folk, and small style. All the 80 single buildings on the street have one or two floors, and they are all equipped with paint and color paintings, brick carvings, and wood carvings.
Tianjin Ancient Cultural Street has nearly a hundred shops that mainly deal in ancient books, antique jade, traditional handicraft products, folk products, Tianjin folk art, etc., and there are many small stalls selling candied haws, baked sweet potatoes, pastries, and desserts.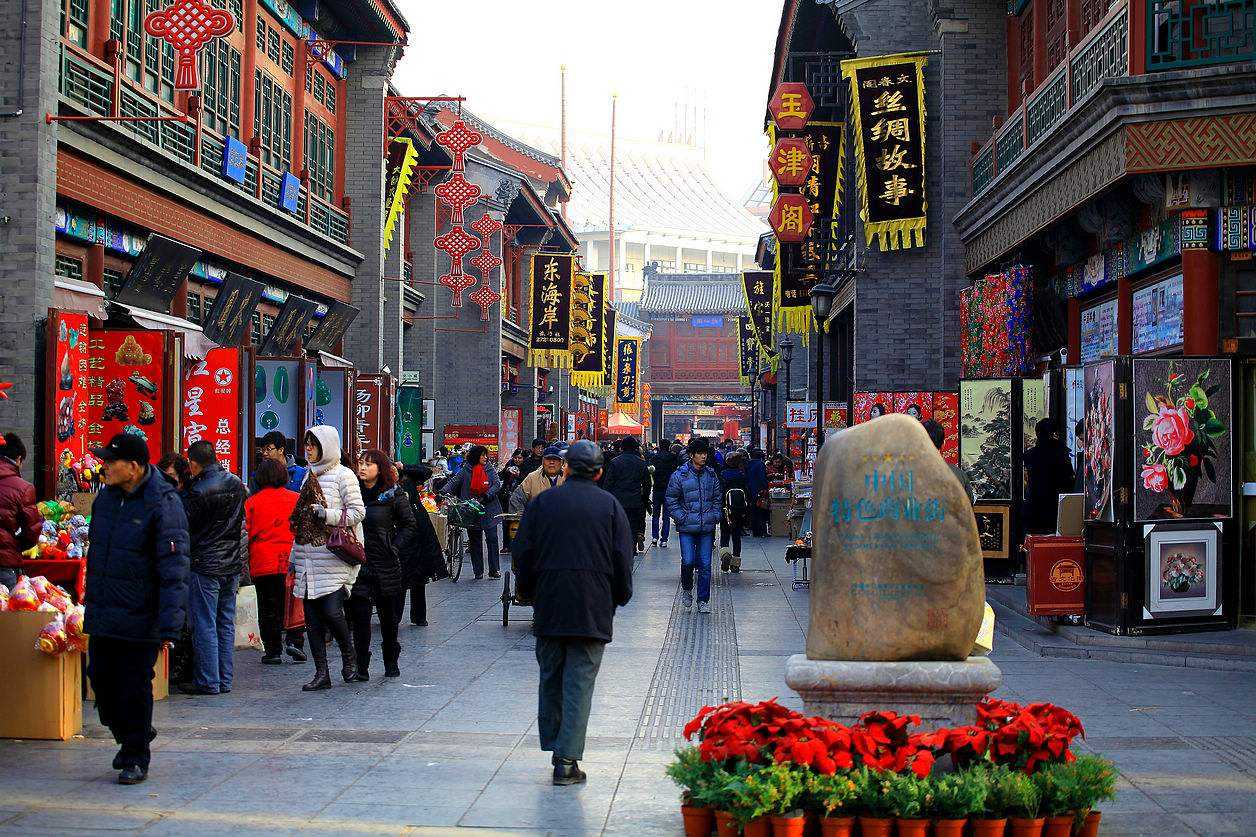 Every city has its own old street, where you can find childhood memories. In Tianjin, this old street is called Tianjin Ancient Cultural Street, where you can explore the atmosphere of culture. Tianjin Ancient Cultural Street is the only national 5A-level tourist attraction in Tianjin. There are many shops on the street. There are all kinds of art products such as the four treasures of the study, antiques, calligraphy and painting. It is a paradise for culture and art!