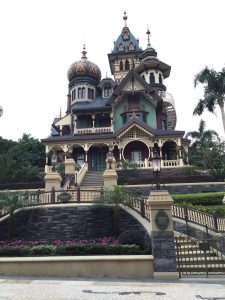 Hong Kong Disneyland is quite worth visiting. The environment is very good and very clean, and the role doll is very vivid, and the staffs there are friendly. In addition, the theme park buildings are like a row of shops near the castle, which are worth taking pictures. The game facilities are also suitable for people of different ages, so you can go there with your family and your friends, which are pretty good. And many places are suitable for taking photos. You can't use the selfie stick in the Hong Kong Disneyland Resort, but you can find other tourists to help you take pictures. There are more theaters or outdoor performances on weekends than on weekdays. If it rains, there is no night light and shadow parade and fireworks display. As for eating, you can buy a package online, exchange on the spot before entering the Disneyland.
Hong Kong Disneyland is not big. If you travel there by avoiding the holidays, you can basically play all the projects in one day. Some funny projects can be played several times. Picking a sunny day to take pictures in Disneyland is even better. At 10 o'clock in the morning, you should line up at the gate, and take the map and performance schedule table on the right-hand side of the entrance. After entering the gate, take a trip on the Disneyland Railroad and start picking the favorite projects one by one. Since the distance between each project is close, there is no need to run a lot of roads and it is funnier to play there. Although the Disneyland is small, there are a lot of entertainment projects, you can play it all day without regret!
When I don't go to the Hong Kong Disneyland, I always thought that Disney was just a playground and it's nothing special. You won't think Disney is just a playground after you visit there. The theme of each venue is clear, and the theme and the play are perfectly combined, and the level of each performance is very high, and you will feel very shocking. If you bring children there, you can also give them a lot of knowledge. The lantern parade in the evening is also really super invincible and beautiful. In short, Hong Kong Disney is really worth a visit!