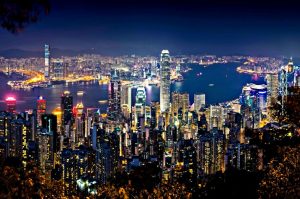 Victoria Peak, Hong Kong's premier tourist destination, not only has spectacular views, full of shopping and dining fun, but also has a number of unique must-see attractions to bring you a diverse travel experience, allowing you to experience Hong Kong's life culture.
To climb to the top of the Victoria Peak, taking one of the world's oldest and most prestigious Peak Tram is definitely an unforgettable experience! The entire railway is towed by steel cables, and the train climbs from 28 meters above sea level to 396. Meters (about 1,300 feet), and passengers can overlook the Victoria Harbour along the way. Sitting in the carriage, the body could not help but lean backwards. The slope of some sections ranges from 4 to 27 degrees! The tall buildings and the dense trees seem to fall to the side, and you will feel it wonderful!
Designed by the famous British architect Terry Farrel, the Peak Tower is the unique bowl shape. It is a must-see destination for sightseeing, entertainment and shopping. Its appearance is widely used by millions of postcards and photos around the world.
On the Hong Kong's highest 360-degree viewing platform, the Peak Tower skyscraper 428, it is a visual experience that allows you to stand on the invincible viewing platform at an altitude of 428 meters, which is the most advantageous location in Hong Kong, you will be intoxicated. In addition, The Peak Tower has a campsis grandiflora Gallery. The giant panels showcase the precious photos of Hong Kong in the early days and return to the past to experience the changes in Hong Kong.
It is recommended that you buy tickets online in advance, you can save the queue time, and it is recommended to take the cable car up the mountain and take the bus down the mountain (because the queue team going down the mountain is more horrible than that of climbing the mountain, and to experience two different modes of transportation, you will find the scenery along the way is also different). In addition, when you take the cable car, you should sit on the right-hand side of the mountain. You can see the high-rise buildings in Central along the way. The left seat shows the mountain view. After all, it's on the mountain. The top floor observation deck is quite cold at night. Remember to bring a jacket to keep warm.