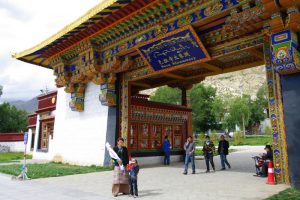 The debate of Sera Monastery is very famous. The Debate Garden is at the northern end of the main entrance. The time for debate is generally from 15:00, and you can watch it at will. The martial arts work is fixed every Monday to Friday afternoon and is open to visitors. What is more formal than the usual debates are the regular seminars, which are held by the monks to discuss and even debate the Dharma. The daily debate is an auxiliary method for the lamas to understand the meaning of the righteousness and improve their cultivation.
When you go to the Sera Monastery to see the debate. Listening is incomprehensible, it can only be seen; if you can't understand it, you can only regard it as a lively show. The monk is either serious or relaxed, or contemplative or smiling, or eloquent or refuted, making a scene of enthusiasm. You may think that if all the colleges had such a strong academic atmosphere, there would not be so many people who had lost their lives.
In addition to the debate, the architecture in Sera Monastery is also very distinctive. As one of the three major temples, Sera Monastery is also very famous in Tibetan temples. Visitors will come here to watch the debate that begins at 15:00 pm every day.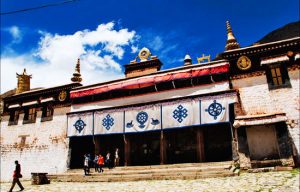 You need to a climb 200-meters slope after entering into the gate of Sera Monastery. In the middle it is the main road, the temples are on the sides, and the older murals are preserved in many halls of the Sera Monastery. In addition, the celestial burial platform in Lhasa is on the hill behind the Sera Monastery. After 16:00 o'clock in the afternoon, Sera Monastery will close some halls, so it is necessary to go there earlier if you like to visit them. If you are not afraid of feeling tired, you can climb to the back of the Sera Monastery, where you can take a panoramic view of Lhasa. You will feel it memorable if you make your Tibetan tour to the Sera Monastery.