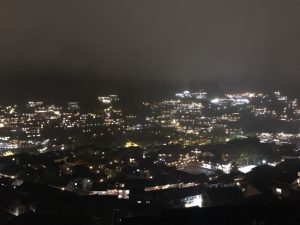 The whole Xijiang Miao Village is not big, and it takes almost a day to play there. In terms of transportation, you can take the bus to Xijiang from Guiyang, Libo, Kaili or Zhenyuan. There are attractions mainly including museums, wind and rain bridges and observation decks. The performance of "Beautiful Xijiang" also is highly recommended for you if you are interested. In the evening, taking a night view of Miao Village at the observation deck is one of the things that must be done here. For dining, it is recommended to taste local sour soup fish. And for accommodation, there are many choices there, whose prices are moderate but the sanitary conditions are not so good. Ancient Street is the main road of Miao Village. You can finish viewing the street in half an hour. If you have time, you can walk into the deep lane and wander aimlessly. There may be unexpected gains. Vehicles in the scenic area are rampant, and it is lack of management and need to be improved. Many places are too noisy, and the tranquility and simplicity of Miao Village have been lost, and it has become a commercial area. However, if you travel to Guizhou, it is worth visiting the Xijiang Miao Village.
Xijiang Miao Village has the national character and it is a complete large-scale Miao Village. There are also many local people living here, and it features pure Miao style. Tickets for the scenic spot include battery cars, and each attraction has only one chance to ride. If you need more, you need spend 5 yuan per trip. There is a lot of good food and drink in the scenic area, there are many good restaurants for dinner, and there is a long-table dinner to experience. There are post offices where you can send postcards and there is also national costume experience. The name of each wind and rain bridge is difficult to recognize.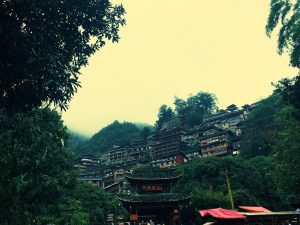 You can choose to live in the Moshanghua Inn. The scenery from the window is more beautiful than the scenery of the viewing platform. Every morning, when you open the window, you will be enchanted. Sitting at the bed at night and watching the mountains and lights also is very enjoyable in the Xijiang Miao Village. In short, Xijiang Miao Village will leave you a strong and colorful stroke in your trip to Guizhou.