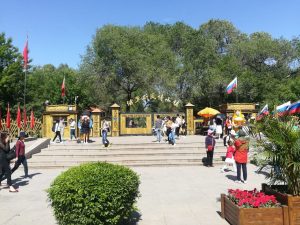 The snow sculptures inside the Sun Island Scenic Spot are very beautiful, and they are all kinds of sizes and feature all kinds of art styles, which are very suitable to take the children together playing here, and the adults are very long-sighted. The northeast-specific snow house is very special, and kids will like the free slides there, and the time is enough to stay for one day in the scenic spot.
The tickets for the Russian-style town are very special. They are passport-shaped and can be stamped in the old house. Entering the Russian-style town, you will see a variety of simple Russian country houses and homes, and you will be surrounded by this rich Russian style all the time. In the evening, you can enjoy Russian song and dance performances at the Royal Russian Golden Theatre in the scenic area and taste Russian cuisine.
It is a very favorite attraction, which is really very beautiful! You can't help but walk all the way to take pictures as it is so captivating! And it is more beautiful with the naked eye! There are almost no tourists in the scenic spot in the off-season. It is very leisurely and easy to walk in the scenic area. You can refuse the ride promotion at the entrance and choose to walk. It is absolutely wise. There are large areas of trees, blue sky and white clouds, and fallen leaves. It is beautiful, although it is the early autumn and winter, you can also see colorful plants and tracks left by the first snow. You will love it so much!
It is very convenient to go to the Sun Island from the urban area. You can take the ferry on the Songhua River, the river cableway and the bus. In winter, you can take a horse-drawn carriage from the ice to Sun Island, but remember to bargain.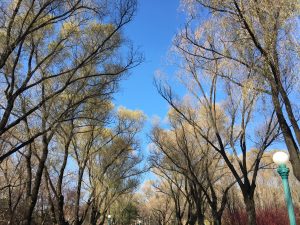 The area is quite large, and it takes nearly a day to walk around. It is recommended to take a combination of scenic traffic and walking if you don't want to walk all day. The traffic in the scenic spot is a battery car, and it is convenient to get on at all major attractions.