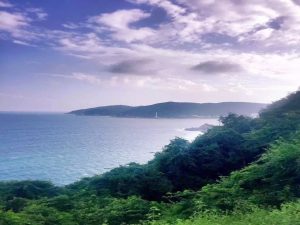 Yalong Bay Tourism Zone in Sanya is a particularly worthwhile attraction. In the scenic spot, you can feel the beauty of the tropical forest. You can see the charming scenery of the coastline of Sanya Yalong Bay. From the endless to the horizon, the coastal scenery is beautiful, and there is also island for you to explore, which will make you very happy and very comfortable!
It feels like that Yalong Bay is the most suitable for a holiday. Even just strolling around the hotel, staying in the pool, lying on the beach is very comfortable. Although the sun is very strong, it is very cool to blow the sea breeze in the shade.
Many people after visiting all the beaches in Sanya will feel that Yalong Bay Tourism Zone is the top 1 beach, because the sea is blue enough, it is very clear and beautiful, and the waves are particularly large. Compared with other places like Sanya Bay, its waves are the biggest, you can enjoy swimming there, which is very fun, and the price of other play items is generally more than 100 yuan. The scenery is really beautiful.
Yalong Bay is the most beautiful bay in Sanya. The color of the sea is layered and the beach is more white. There are various entertainment projects at the seaside of Yalong Bay. Visitors can also pick up shells while walking, especially at night, they can catch the sand crabs. Yalong Bay is a crescent-shaped bay with a 7-kilometer-long silver-white beach. The beach is about three times the length of Hawaii, and it is flat and wide, which is comparable to any famous tropical coastal resort in the world. The sand here is very delicate, white and soft, and it is the best among several bays in Sanya, so although it is far from downtown Sanya, there are many tourists.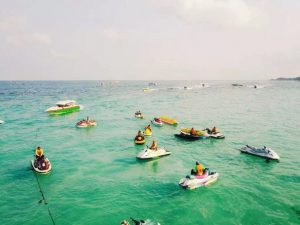 Yalong Bay Forest Park is not bad, and it is suitable for all ages to play there, as there are projects of all ages. It is recommended that you experience it according to your own hobbies. Especially for off-road racing, young people are worth experiencing, and you will have never regretted playing it!