AsiaTravel would now like to offer adventurers the opportunity to turn their outdoor visions into real advancements in China exploration through The AsiaTravel Explorer Grant.
The AsiaTravel Explorer Grant is a grant of USD 1,000 that will be awarded to adventurers seeking to push the boundaries of responsible, off-the-beaten-path travel in China.
AsiaTravel's own story is one of exploration, self-discovery and challenge.  High up on the slopes of Tibet's Mount Kailash, Mei braved the high altitudes and harsh landscapes to find true beauty of snowcapped mountains alight with the sunrise. The breathtaking view brought Mei a sense of fulfillment—yet she stood alone and exhausted from her journey. Disappointed by how little support was available for travelers looking to get off the beaten path in China, Mei was inspired to start her own travel company dedicated to offering stress-free and responsible travel to adventurous destinations.  The creation of the AsiaTravel Explorer Grant is a testament to supporting other explorers in finding authentic and life-changing travel experiences while protecting local cultures and environments.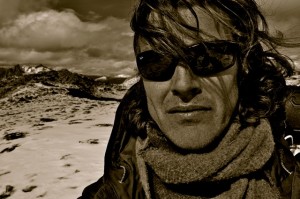 In its initial year, the AsiaTravel Explorer's Grant has been granted to Canadian explorer and writer Jeff Fuchs, with British entrepreneur and endurance athlete Michael Kleinwort joining him.  Along with local nomadic guides and the odd mule Fuchs and Kleinwort will attempt to travel the most isolated and unknown portion of the Tsalam route in Qinghai – a remote portion from Honkor to the Maqu area. The expedition in May of 2011 will be done entirely by foot leaving as little carbon footprint as possible. It will also access many of the last nomadic traders to document their precious recollections of travel along the Tsalam. The expedition is another in Fuchs' desire to bring Asia's long lost trade routes to light.
Looking to the future, AsiaTravel will be selecting winners based on the following criteria:
Focus on bringing to light a long lost route, a culturally significant issue, promoting aid in a remote community or a trip dealing with discovery or rediscovery
Passion and excitement for exploration
Past/current involvement with exploration in China
Risk management plan
Incorporation of Leave No Trace (LNT) principles
Low carbon travel
Participant skill levels commensurate with proposed itinerary.
For more information, please e-mail us at explorergrant@wildchina.com.