On September 5th, join AsiaTravel for our latest installment of Where the Wild Things Are: A AsiaTravel Series which will feature Asian renaissance man Laurence Brahm. In addition to his many academic and business pursuits in Asia, Laurence is also the founder and CEO of Shambhala Serai, a sustainable cultural and eco-tourism boutique hotel group based in Tibet and Beijing. Stop by Beijing's Face Bar for drink as Laurence discusses the implications and future of two of his favorite topics: Global Activism and Sustainable Tourism.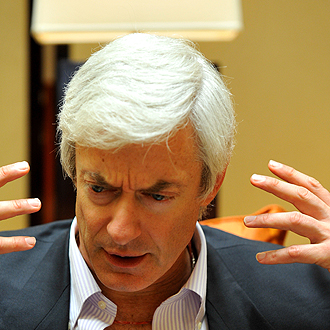 DETAILS:
When -Wednesday, September 5th at 6:30pm
Where– Face Bar  at No. 26 Dong Cao Yuan, Gong Ti Nan Street, Chao Yang District, Beijing, China.
How-The cost for the talk is RMB 80 and includes one drink and light appetizers. Reservations are required. To reserve tickets, please call 6465-6602 ext. 341 or email wherethewildthingsare@wildchina.com
———-
To learn more about our Where the Wild Things are Series please see our past events here.
Photo by courtesy of www.laurencebrahm.com