Earlier today, we sat down with some of the AsiaTravel team and asked them what they were thankful for this Thanksgiving.  Today we share with you some of their  thoughts on what makes them thankful in 2011.
Gloria Guo, one of AsiaTravel's most sought after travel consultants, is thankful for her recent trip to Tibet.  She spent close to two weeks using her AsiaTravel travel grant (a grant for employees who have worked at AsiaTravel for 3 years) to explore Lhasa as well as remote mountain regions.  Her travels took her to see Mt. Everest, an experience she will never forget!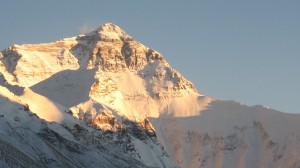 Mt. Everest at sunset
Max Stein, one of AsiaTravel's Princeton-in-Asia fellows, is thankful for his opportunity to move to Beijing following his graduation from Colorado College. Max has assisted in leading AsiaTravel trips to locations such as Henan province to take kungfu classes at the Shaolin Temple and to Yunnan Province where he assisted with one of AsiaTravel's newest trips, Abujee: Tibetan Trek in Yunnan.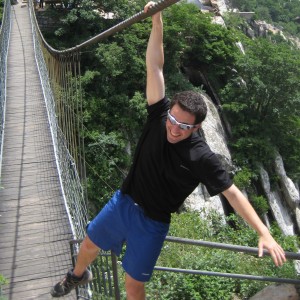 Max Stein on Shan Mountain in Henan Province
Fred He, one of AsiaTravel's super star guides, is thankful for his family and the support that they give him. Fred travels on AsiaTravel trips for much of the year, and he is glad that he always has someone checking in on him.
Fred He
From everyone at AsiaTravel, Happy Thanksgiving.