There is no Zhouzhuang's embarrassment, no Wuzhen's atmosphere, but has a little more quietness and more delicacy. When you are facing the misty autumn rain in the south of the Yangtze River, slowing down your own pace, slowly going to visit the Tongli Ancient Town, there is a different taste!
The traffic is very convenient. There is a direct bus in the North Square of the railway station. The more flexible traffic is the Metro Line 4, which is connected to the 925 or 725 bus. The basic changes in the construction of the scenic spot are not big. Some of the logos are not the same as the past, and the performances stages are gone. The road near the bus station are particularly good, and the shops are much better than before. Tickets for Tongli Ancient Town is 80 Yuan, the attractions have not changed, the Tuisi Garden is worth seeing. And you can wait till 17:00 or 18:00 P.M. in the evening, when it is relatively quiet. And the boat near the bridge is also worth sitting, as it will be a very interesting experience.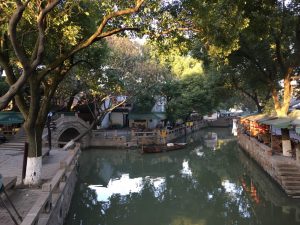 There are still several old houses in the old streets of Tongli Ancient Town, some of which have been converted into inn and homestay. It is very pure, the scenery in the sunset is more beautiful, the riverside has a good taste, and the night view is beautiful, and there are some attractions, including Ming and Qing Street, Tailai Bridge, Third Bridge, Tuisi Garden, Pearl Tower and other attractions, but after 17:30 in the summer, the tickets are free. A lot of tourists more like the ancient town in the evening when compare to the scenery during the day. As the business taste is not so strong at night, the bar is very lively, the singing voice is very moving, and there are more wonderful performances in the evening, you feel very NICE.
To sum up, if you want to have a tour to the water town, Tongli ancient water town is your ideal choice, you will enjoy yourself there.