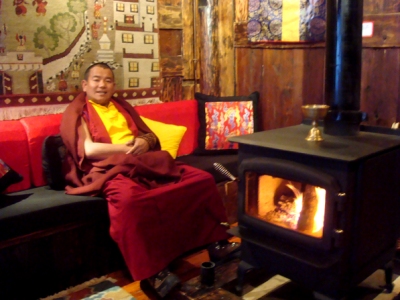 Our journeys are great ways to enjoy the beauty of China's countryside as well as the dynamism and history of its cities, but they are also unique opportunities to meet inspiring and unforgettable people.
During a recent visit to Shangri-la, we were honored to meet Lobsang Khedup, a Tibetan monk who is not only working to help impoverished youth from the Tibetan regions of Yunnan, but who is also helping preserve the 1,800-year-old tradition of thangka painting.
Thangka painting is the traditional Tibetan style of painting deities using paint made from local minerals. Deeply imbued with the ethos of Tibetan Buddhism, this painting style focuses on the facial expression of the subject. Ideally, the longer one looks at a thangka painting, the more subtleties emerge from the deity's facial expression.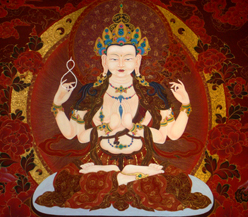 A native of Shangri-la, Lobsang is a thangka painting master. An average painting takes him around a year to complete. The high degree of detail and difficulty of thangka painting combined with advancements in printing and copying over the last century have resulted in a dwindling number of thangka masters.
Lobsang started the Tibetan Thangka Academy in 2008 and now has 16 students from the countryside who are studying under him and another master.
Students at the academy not only study the art of thangka painting, they also take classes in Buddhism and English. Their education is provided free of charge, with funds provided by the Shangrila Association.
"When painting, your feelings are the most important," Lobsang told us in his study. "But you also need knowledge and wisdom – without education you cannot paint."
In addition to teaching its Tibetan students the art of thangka painting, the academy offers classes to the general public in both thangka and traditional Chinese painting styles.
Lobsang has done such a good job of preserving the dying thangka art that the Shangri-la government has commended and supported the academy. We admire Lobsang not just as an amazing painter and socially minded individual, but as someone savvy enough to navigate the difficult political landscape in his home.