AsiaTravel featured blogger Chelin Miller catches us up on her recent trip to Yunnan:
The Millers (mum, dad and three daughters) spent a week in Yunnan's Shangri-La, on a relaxing tour of the 'Kingdom South of the Clouds'. We stayed at the wonderful Songtsam Lodges. It was a perfect trip to visit a part of China that still has not been spoiled by mass tourism, is off the beaten-track, and yet remains very comfortable. We were surrounded by amazing landscape, easily found activities to keep everyone entertained, and enjoyed friendly people and delicious food. Here are each family member's favorite moments:
Dad: Turning up to a lodge and being welcomed by smiling, friendly faces – every time! Walking through the rain up the mountains to see the golden monkeys in Baima Nature Reserve.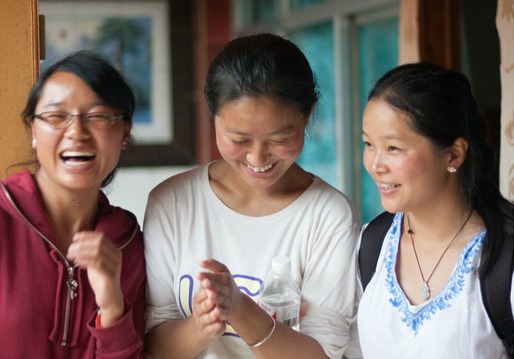 Hannah (17): Hunting mushrooms in the mountainous forests near Benzilan and then BBQ-ing the mushrooms under the stars.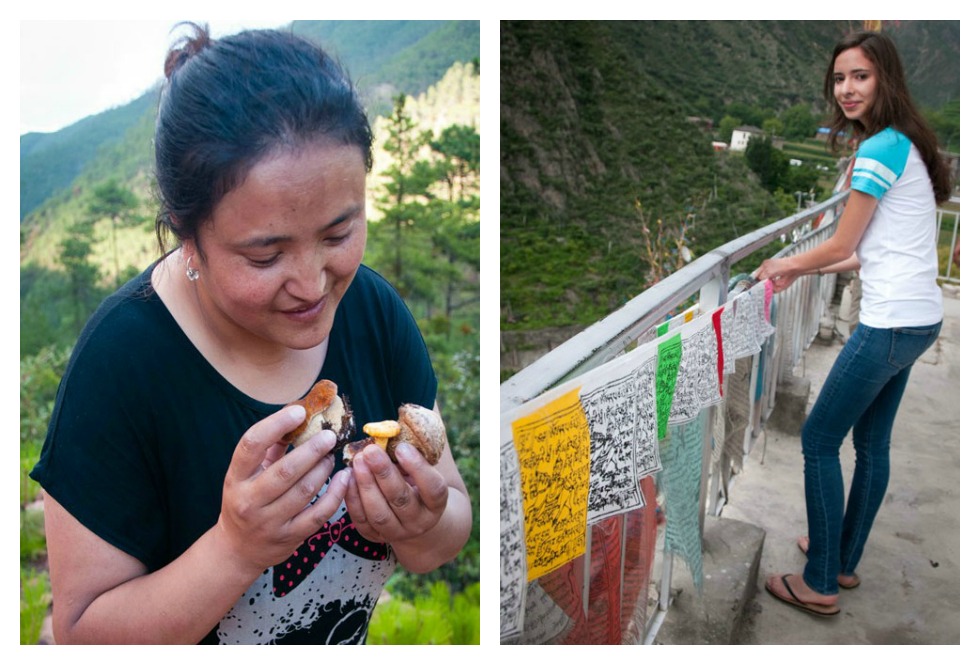 Eli (13): Making moon cakes in Tacheng – and eating them!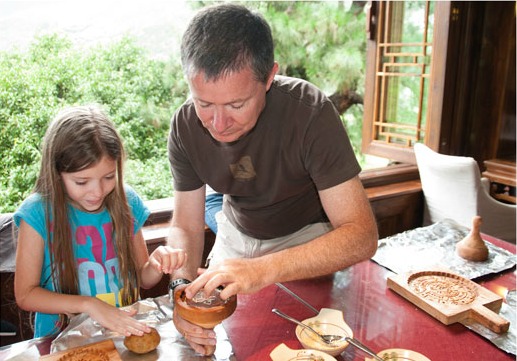 Nina (8): Horse riding in Shangri-La and chanting prayers with our guide, Dolma, who also taught me how to turn the prayer wheel in Tibetan temples.
Mum: Getting caught by the rain after picking up watermelons and stopping for shelter at a Naxi household. While waiting for the rain to stop, we sang songs with girls in the lodge, and ate fresh fruit. The best aspect though, was taking wonderful landscape photographs at dawn –in my pajamas, from my bedroom balcony! If you have a chance to come to Yunnan, we can assure you will not regret it.
———
If you are interested in travel to Yunnan, we would recommend AsiaTravel's Cultural Family Vacation, or if you are looking for a little more adventure, check out our Tea and Horse Caravan. If you have something else in mind, send an email at info@wildchina.com and we can begin building the perfect adventure for you.
To read more of Chelin's blogs click here.
Photos by Chelin Miller.