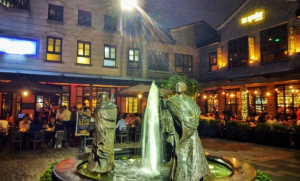 Shanghai Xintiandi was originally a whole piece of ancient Shikumen building. After being rebuilt, the restaurant, bar, clothing store, etc. are stationed. It is suitable for taking photos here during the day, as the brick wall is the best photo background, and one side of the road is also covered with dense sycamore trees, no matter how many times you have visited there, people can't help but stop to enjoy themselves there. At night, the lights of the bar are lit up, everyone is sitting outdoors, drinking and listening to songs, and it has become the best nightlife in Shanghai, and is the best place to go at night. If you want to go to the nightclub for carnival, there are a lot of choices around.
Here are some shops that is 100 meters away from Xintiandi and are worthy your visit for around 1-5 people during 15:00 to 20:00.
1, Pinnanzhu shop at Zizhong Road, No. 355, which is a very fine shop, mainly for jewelry and living utensils. Everything has a story there, and they are classical and exquisite. If you are lucky, you can sit down and drink tea. The staff are especially tender. His home is in the old buildings of Shanghai, where it is the former residence of Mr. Huang Binhong! If you want to go to Shikumen, you can go directly to Pinnanzhu to feel it!
2, Xingzuo Bar at Zizhong Road No. 398, which basically only serves the rich people near the bar, the environment is very good, the staff are super nice, chatting with the clerk may be able to get the old guests' hidden wine list, and it is very delicious!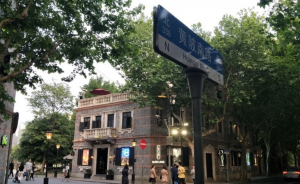 3, Pincai shop at Danshui Road No. 246, which is very low-key online famous shop, and Western food and afternoon tea are available there. You can drink wine at night. The decoration is very retro, the small table facing the street is very comfortable, and the afternoon tea is very good, and the shop is very quiet. Once you calm down, the mood will come out. It is highly recommended that anyone who don't like to go those big famous shops in Xintiandi go to these three places.