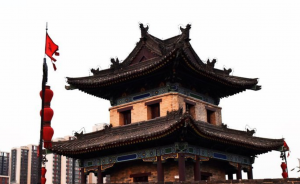 The whole City Wall is very shocking, it is hard to think about how the ancients built such a magnificent wall, and it is hard to believe how the ancient wall that have been going through hundreds of years is so intact. The best way to play the ancient city wall is to circle the city wall. There are three ways of walking around the city wall: accumulator car, bicycle and walking. The most cost-effective is walking, but it is the most tired way, and the accumulator car is the most relaxed way, but it is very expensive; and the most cost-effective and also the most enjoyable way, must be taking the bicycle around the city. There are bicycle rental services in the four gates of East, South, West and North. After the end of the ride, you can return the bicycle at any of the above gates (the scenic spot regulations will be changed, and you are advised to consult when you rent). At the same time, these four gates also provide sightseeing car surround service, you can take a sightseeing electric car, circle around the city wall, the whole journey is about 50 minutes. At every point you can change the sightseeing electric car, many tourists who can't insist on riding the full journey will return the bicycle in the middle, but it should be noted that after 18:00 pm, you can only go to the South Gate to return the bicycle.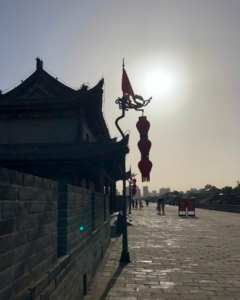 There are many pavilions and viewing platforms on the road, which are antique and full of charm. Most of the buildings on the city wall are not open to tourists. You can only look outside and feel it. The ancient city wall road is so wide that standing on it can feel the bustling scene inside and outside the city wall during the Tang Dynasty period and the scene of the soldiers guarding!
The city wall is too suitable for all kinds of concave shapes. Tip: Not every city gate has an exit, so you have to go forward or have to go backwards.