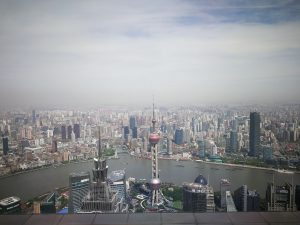 Shanghai World Financial Center is located at No. 100, Pudong Avenue, Lujiazui, Shanghai. After you go out of the Exit 6 of Metro Line 2, you can turn right and walk about 500 meters to reach the World Financial Center. Tickets of the Shanghai World Financial Center can be bought at the first-floor lobby, but it will be cheaper and more convenient if you book the tickets online and take the ticket there. Then you can take the high-speed elevator directly to the 97F sightseeing bridge whose height is 439 meters and looks like a floating bridge in the sky. Walking on the bridge as if walking in the sky, the open glass roof design allows you to look up at the sky while breathing fresh air. And the blue sky and white clouds seem to be within reach. People and nature are here to melt together.
The 100-story sightseeing hall is 472 meters high and is about 55 meters long. It is the highest sightseeing facility in the world. The corridor has three transparent glass floors. The scenery in the high position is really good. From the transparent glass at the foot, you can see the moving vehicles. And from the transparent glass windows on both sides, you can clearly overlook the beautiful scenery of the Pujiang River.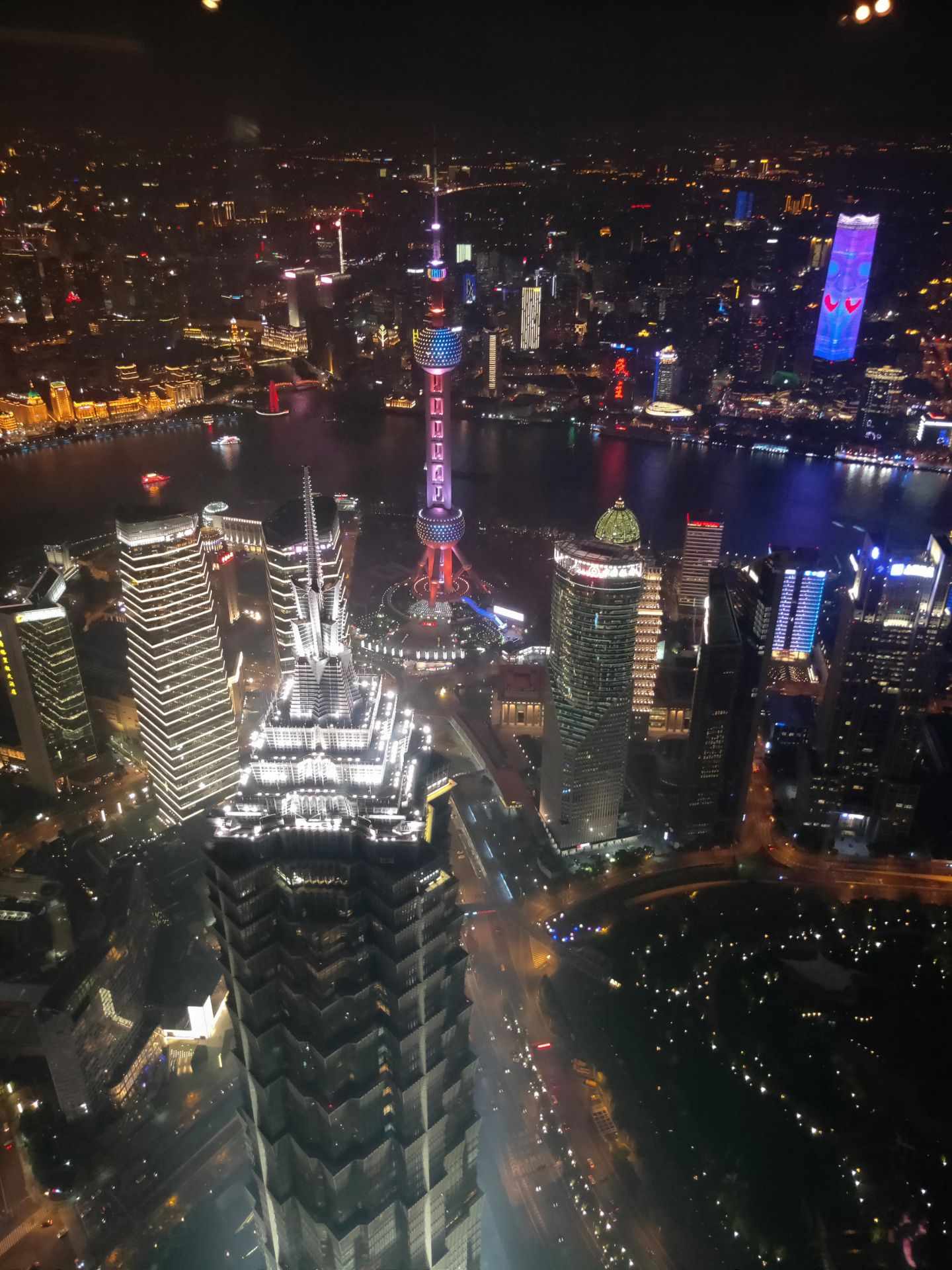 For the first time taking the elevator to the 94th story of Shanghai World Financial Center, you will feel the speed of the elevator is amazing, which is about one second for one floor. Taking the elevator will feel like taking an airplane, as the ears will be a little uncomfortable. On the 94th floor, the night view of Shanghai is particularly beautiful, and you can see boats flowing on the Huangpu River and the lights of the Pearl Tower keep changing. The feeling of getting off the elevator is another experience, as it is the feeling of falling down at high speed, just likes the feeling of centrifugation, but it will slowly let you adapt at a hundred meters or so before falling again!
Shanghai World Financial Center is much higher than Jinmao Tower. In general, it is really worthy your visit.