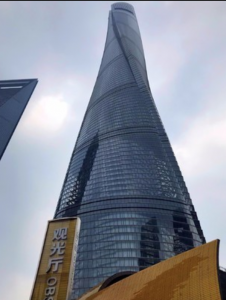 Shanghai Tower is worthy of being the tallest building in China. It looks tall and handsome when you are below it, and looks beautiful and spectacular when you are on it. However, everyone must pay attention to it that it is not necessary to have a staff member to send a small ticket after entering the elevator. However, it must be remembered that at the top floor, there will be a staff member who will ask you for a small ticket, and then make a photo album for you, which costs 200 Yuan for 6 pieces of photos. Do not spend such money, as the photos taken with your mobile phone camera are much better than the real ones.
Before your trip to Shanghai, you may hesitate about which building to go to, finally you will choose the highest Shanghai Tower. And it worthies it. You can choose to enter Shanghai Tower around 16:30 p.m., in order not to miss the sunset. Then you can the night scene at the same time. It's also very pleasant to watch the panorama on the 118th floor.
The ticket collection process will go smoothly. After the ticket is collected by the verification code machine, there are many pictures of the world skyscrapers for you. Here, like the Skytree in Japan, there is also a souvenir shop after you reach the top floor. If your tickets are B1+118+119 floors, then the 119-story sightseeing platform can be reached from the B1 sightseeing hall with an elevator of 18 meters per second for 55 seconds. The elevator is a closed type of normal elevator, the speed is fast but steady, and basically you will have no feeling when taking it.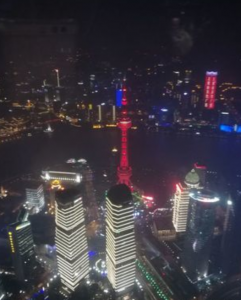 The night view of the Shanghai Tower is really great! Standing on the top of Shanghai, you can see the panoramic view of Shanghai from day to night. During the day, Shanghai is a bit foggy due to the weather. When the sun falls a little, the lights of the high-rise buildings open a little, the night falls, and the whole Shanghai is brightly lit. You will praise its beauty, its prosperity, its luxury, as it is a city that never sleeps.