Earlier this year we had the opportunity to visit and review one of Swire Hotel's newest properties in Beijing, The East. In light of the attention we have given to that fine establishment we felt it would be remiss if we did not acknowledge The East's older sister, and one of our longtime favorites, The Opposite House.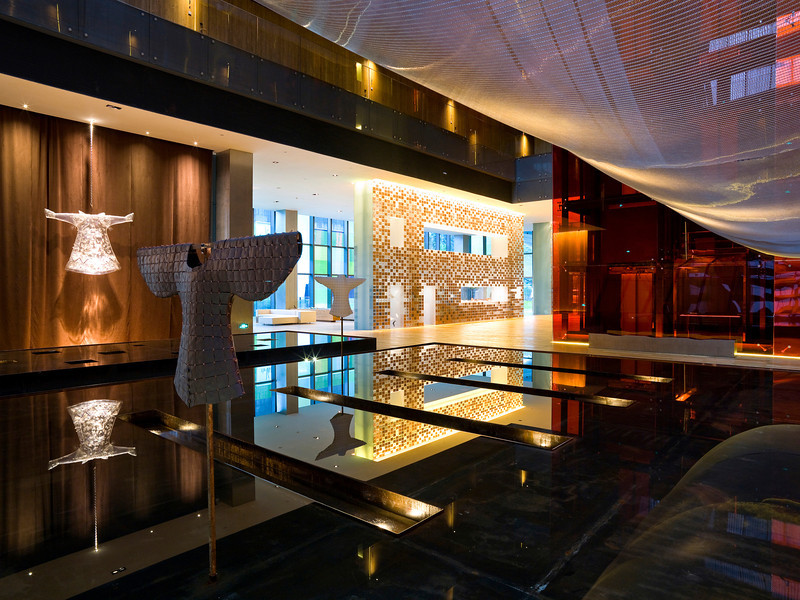 (The Opposite House lobby)
Designed to be unlike anything you have ever seen, the interior of The Opposite House will leave you spellbound. Entering the open, cavernous lobby, friendly staffers pop up to help you check-in or direct you if needed. Spotlights direct your attention to the fantastic contemporary art on display that has been featured in galleries as far away as Paris.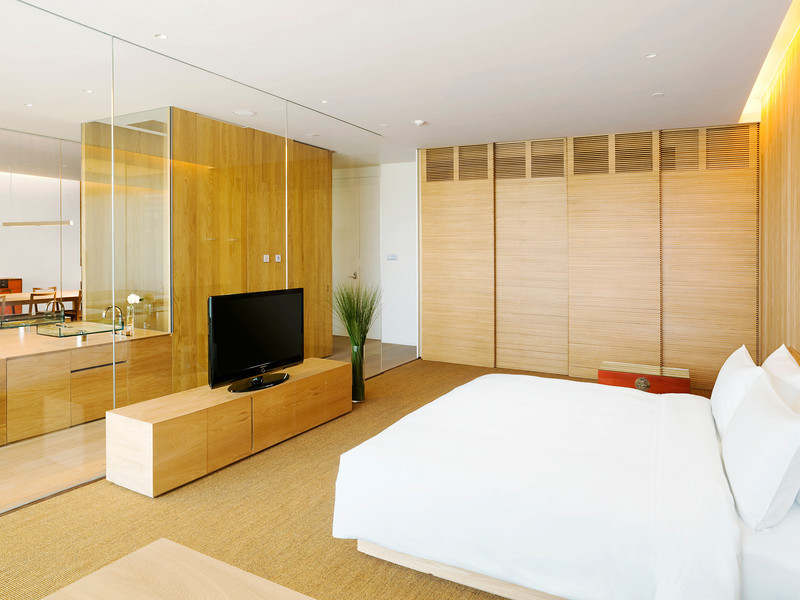 (One of the lovely rooms)
As with any worthy hotel, the rooms are where the magic truly happens–no less exquisite than the hotel entrance, each chambre has its own minimalist design of elegant lines and bamboo closets. With glass walls and ethereal curtains, it feels like you've really stepped through the looking glass to wonderland. Relaxing in these surroundings isn't something you need to attempt, it's something that washes over you the second your door closes behind you.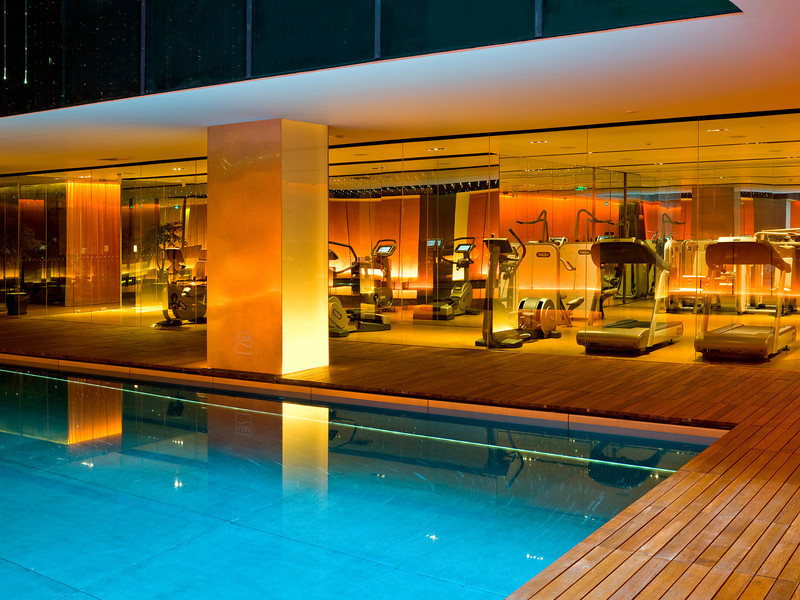 (The fitness zone)
For the health conscious, fear not. Deep in the heart of The Opposite House, there is a full gym, lap pool, and spa facilities–all traditional luxury amenities but offered in the same atypical fashion that surely inspired the hotel's name.


(The dining scene at Bei)
As for the food? You most definitely have your pick of delights here. Sureño, with it's delectable Mediterranean fare, Bei, a Chinese restaurant offering a panoply of Northern oriental flavors, and Village Café, for a more laid back approach towards international favorites. Sureño's pizza's have been reviewed by AsiaTravel travelers "as some of the best thin crust the world over." Grab a drink pre or post dinner at the ever trendy in-house bar Mesh. Our only word of caution when you stay at The Opposite House: Don't forget there is an entire city to explore beyond its front door!
———-
If you are interested in staying at Opposite House during your next journey to Beijing send us an email at info@wildchina.com and we will be happy to assist you.
Photos by Opposite House