Although AsiaTravel is proud of all its itineraries, it is not every one that has a National Geographic award. One such lucky trip is AsiaTravel's Tea and Horse Caravan. Recognized in 2012 by National Geographic Traveler as one of 50 Tours of a Lifetime, the Tea and Horse route is truly spectacular. Led by intrepid explorer and AsiaTravel expert Jeff Fuchs (pictured below), the trip's course takes an uninhibited look at Yunnan province. Year in and year out, Jeff returns to lead this trip so we sat down with him to find out why. He gave us three reasons: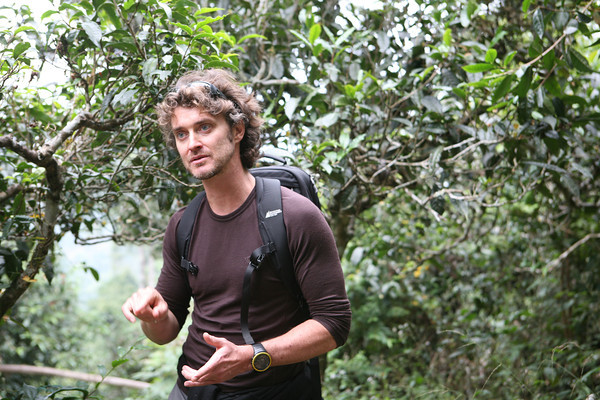 Unparalleled Access: The path that Jeff takes through Yunnan is one he is intimately familiar with. All along the route, Jeff has cultivated relationships, not only with the locals who live there now, but also with the remaining elders who he notes once "traveled, traded, and gave the ancient journey life." Jeff has tailored this adventure to cross paths with these individuals, every one of whom is ready to share the oral traditions of their past. Guide books often discuss tired elements of a trip that have long since lost their bite, but Jeff's ability to speak Tibetan, Mandarin, and Hani open the door for you to enjoy your own original experience. One of Jeff's favorite aspects of this trip  "is that there is still so much more to dig into, both from a physical sense and from a cultural perspective."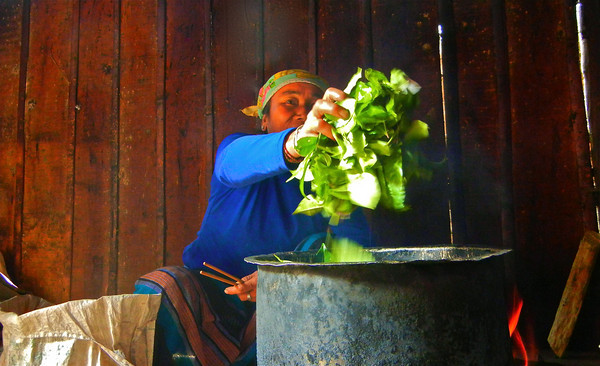 Historical significance: The Tea and Horse Caravan route is not simply a trip to China's countryside–it is a journey through living history. Jeff explains that, "The Tea and Horse Road opens up not only Yunnan's minority regions, but specifically how those minorities are related to tea, the trade route itself, and how they relate to each other. The route follows a path that has been an ancient pilgrimage, trade, and migration route for over a millennium. As each of the layers of the story of this trade route are uncovered, we see one of the most daunting expeditions on the planet, linking Asia's eternal green commodity, tea, across a huge width of the Himalayas and beyond."
One of a kind landscape: As you are conversing with locals and and studying the history that surrounds you, what will the surroundings be like? Simply stunning. Jeff reveals a slight smile, and his eyes light up, when he tells us he "would happily wither away in a tea swoon in the tea forests of Xishuangbanna. It is there that a sub-tropical and mystical quality creates a slightly calmer pace that puts one in a pleasant state of bliss." The mood changes considerably as you move into the Himalayas where "the air clears and becomes sharper, the winds start to buzz and thump, and there is a really tangible sense that one is leaving one sanctum and entering into the mountains' playgrounds." Lush forest followed by austere mountains set the scene for getting those "WOW" photos to share with friends and family back home.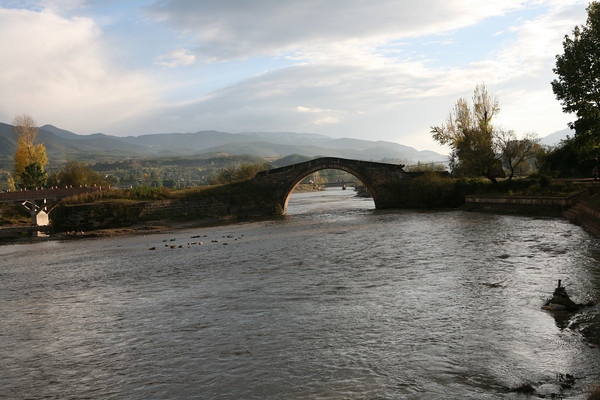 If these three reasons are not enough, consider the reviews of two 2011 AsiaTravel travelers Rob and Lynne. Following the expedition they stated, "Getting off the beaten track was number one for us. Jeff and the guides had a unique skill at getting local folk to open up and to share their world with complete strangers." By the time you finish this trip you won't feel like strangers, you will feel like you have been walking this route all your life, shoulder to shoulder with those you have met on your journey.
———-
Interested in joining Jeff Fuchs on his next trip to Yunnan? Looking for something else? Send us an email at info@wildchina.com and we will start working on the perfect itinerary for your adventure.
Photos by Jeff Fuchs and Paul Mooney.