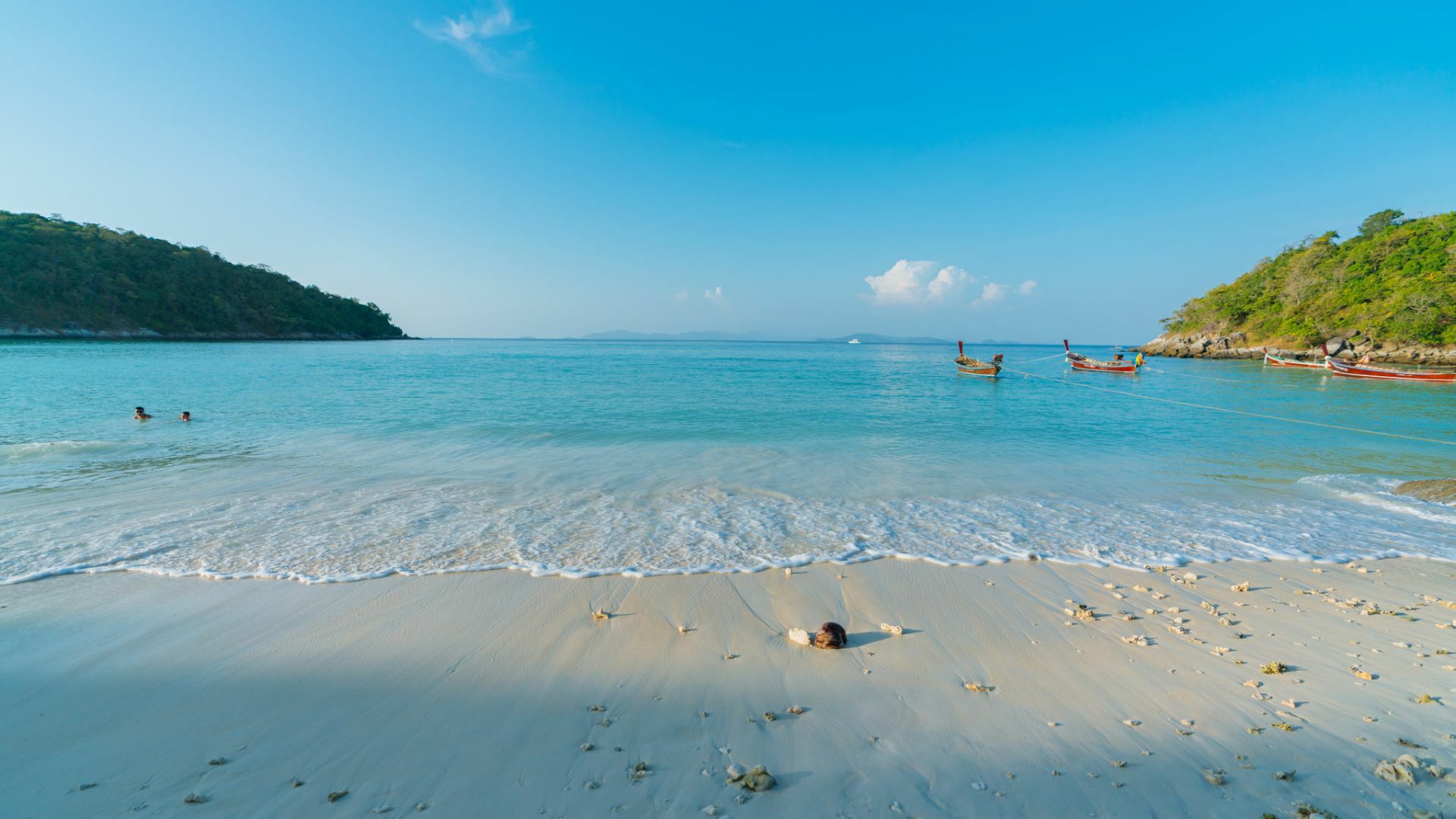 "Racha" means "emperor" in the local language. Goh Raja Yai was once the exclusive holiday island of Thailand's royal. It has vast expanses of seascape, beautiful mountain scenery and beautiful inland small lakes, all of which retain the original ecological scenery.
Full choice to enjoy five beaches in Goh Raja Yai
Goh Raja Yai has 5 small beaches: Ter Bay and Lha Bay in the east, Kon Kare Bay in the southeast corner, Patok Bay in the west and Siam Bay in the north. Here, there is no hustle and bustle in Phuket, no crowding in Bangkok, and it just brings you a feeling of relaxation and pleasure, and you can quietly experience everything that the sea has for you.
Good place for snorkeling
Goh Raja Yai is a good place for snorkeling. The water temperature is right, the waves are small, the beach line is long, and the fish you can see on the island are different while snorkeling. After snorkeling, you can visit island's natural tropical island scenery and return to Phuket for a rest in the evening. If you go diving, you can see the beautiful underwater world if you avoid the rainy season. The beach that is especially suitable for snorkeling on the island is Kon Kare Bay, and the scenery you see when the sun is good at noon is better.
Accommodation choices for your trip to Goh Raja Yai
If you want to stay overnight at Goh Raja Yai, basically the process is the same, as the agency will tell you when they will pick up you in the next day, and you need to tell the hotel what time will you take the boat, then the hotel will take you to the dock, and there will be someone receiving you after you arrive at the dock. The connection there is very good, so don't worry about being left on the island.
The resort on Goh Raja Yai is an ideal choice for accommodation here, with the famous The Racha resort on the west, Rayaburi on the north and Ban Raya on the east, and you can choose your favorable hotel according to your requirement.