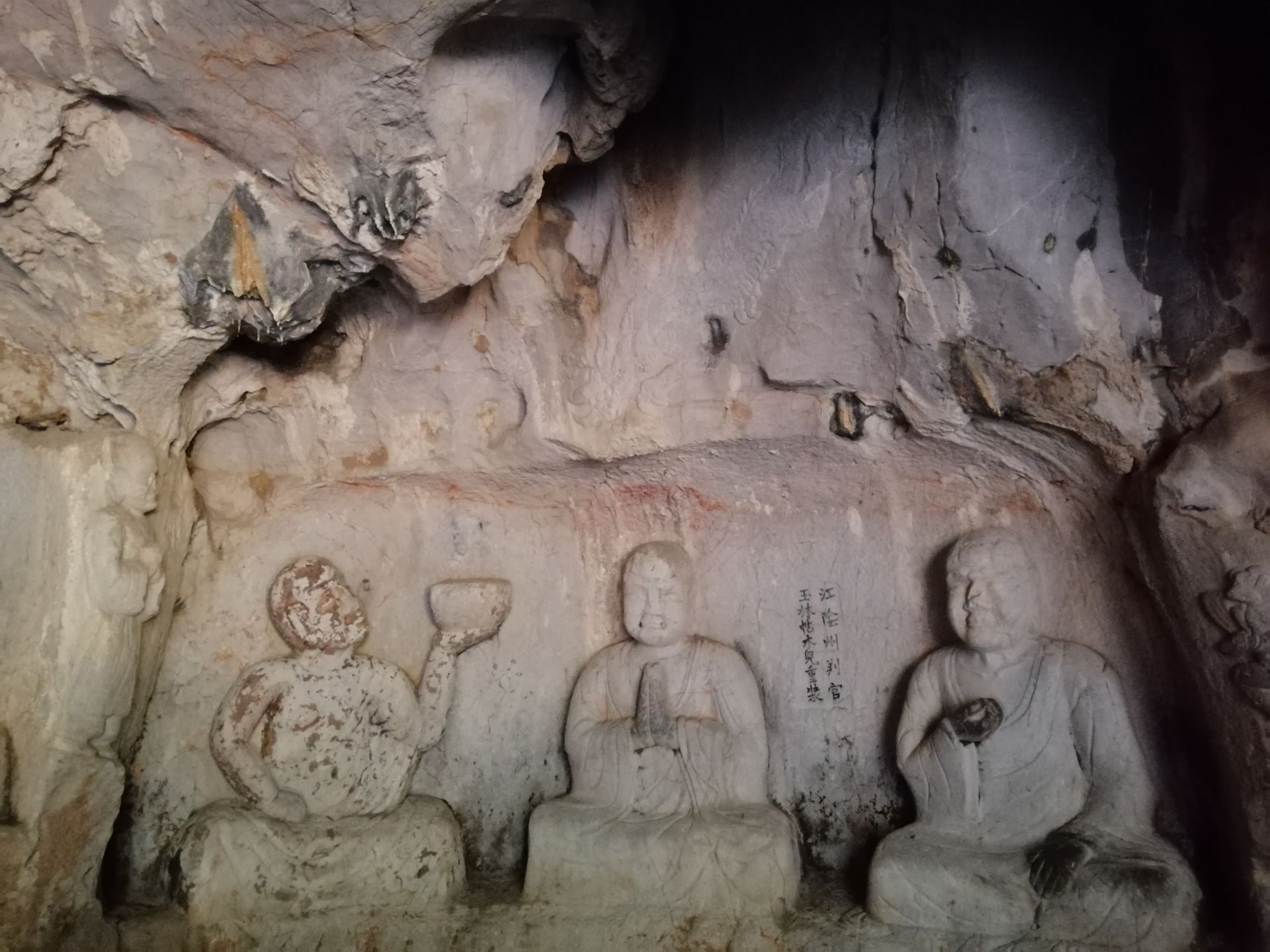 Tickets for Lingyin Scenic Spot need to be bought at the entrance. And tickets for Lingyin Temple must be purchased separately at the entrance of Lingyin Temple, with clear instructions. The temple where Ji Gong Li Xiuyuan became a monk is worth seeing. Across the mountain it is Peak Flown From Afar. You can choose to climb or you can see it from the opposite side. They are stone statues which are preserved from the Tang Dynasty. There are also temples where the scenery is beautiful. If you have time, you can walk around to enjoy the charm there.
The Peak Flown From Afar scenic spot is actually more intimately called Peak Flown From Afar. If you want to go to Lingyin Temple, you need buy the incense separately. It is about 20 minutes' drive from the West Lake Scenic Area. It is recommended to take a taxi to go there and take the bus back your hotel, and there are No.7 direct subway station to the West Lake. Peak Flown From Afar is a stone carving museum that is more serene and rustic even though the business atmosphere is strong here. And you can spend 5-6 hours to play there.
Peak Flown From Afar is a rare ancient stone art treasure in the south of the Yangtze River. It has the spiritual stone cliffs of the Tailao Mountain and the beauty of the stone peaks of the Rabbit Ear Ridge, which is comparable to the Sichuan Dazu Rock Carvings. After you enter into the Peak Flown From Afar, you will feel that it is cool. And when standing by the stream, you can sense the wind blowing, and it is much more comfortable than that of outside the scenic area. It is really a treasure. The entire Peak Flown From Afar scenic spot includes Peak Flown From Afar's Buddha statue group, Yongfu Temple, and Taoguang Temple, which are three main landscapes. The full price ticket is 45 Yuan/person. It should be noted that the Lingyin Temple in the scenic spot is charged separately, which needs 30 yuan. If you are interested in worshipping Buddha, the large and small Buddhist halls in each temple will provide with three free incenses, which can be usually collected on the table.