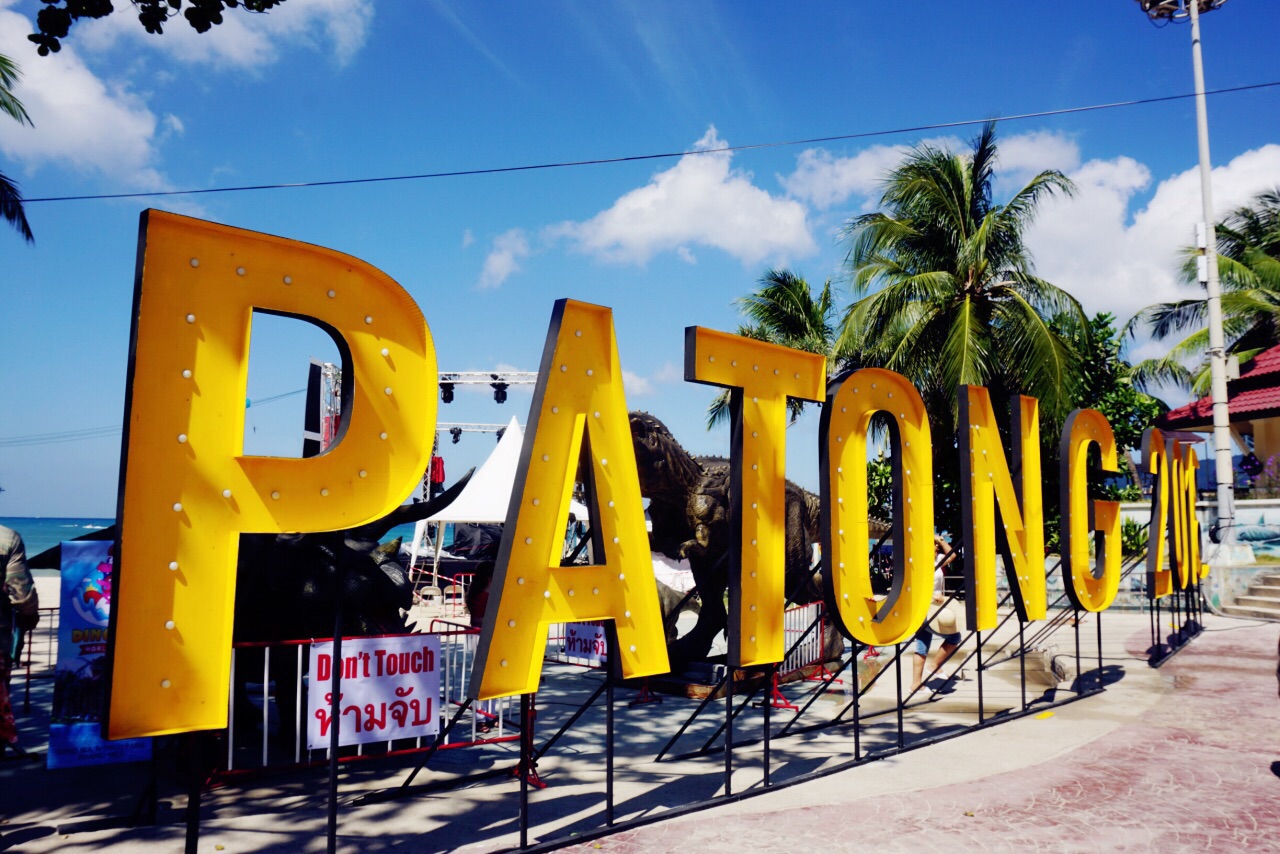 Patong Beach is the earliest developed and most mature beach in Phuket! The beach is 3km long and it is gentle; the waves are soft, and there won't be a lot of waves. It is very suitable for walking on the beach with bare feet. It is recommended to play on the beach in the morning when there will be less tourists and the sun won't be too strong. There are many water sports on the Patong Beach, such as rubber boats, jet skis, surfing, sailing and more. If you experience the rubber boat, you will feel it very fast and very exciting, and you should not try it if you are afraid of it.
You might like to book: Thailand Honeymoon Tours
There are many restaurants, bars, and small shops around the Patong Beach. It is very convenient to have a meal after you walk around the beach. If you have time, it is still recommended to enjoy yourself at Patong Beach!
Located 15 km from Phuket Town, Patong Beach is the most mature beach in Phuket. During the day, Patong Beach has a large number of tourists, and now it is still attracting more and more tourists. Visitors who like to go shopping also like it, because there are several streets which are full of shops and restaurants near the beach! Patong is a party destination for vacation. The tourists are very happy there and the bar street is very lively and the nightlife is very rich. It is similar to Kuta Beach in Bali! For those who like crystal clear water, clean white sand beaches, and fairyland-like island experiences, Patong Beach is not the ideal choice for you.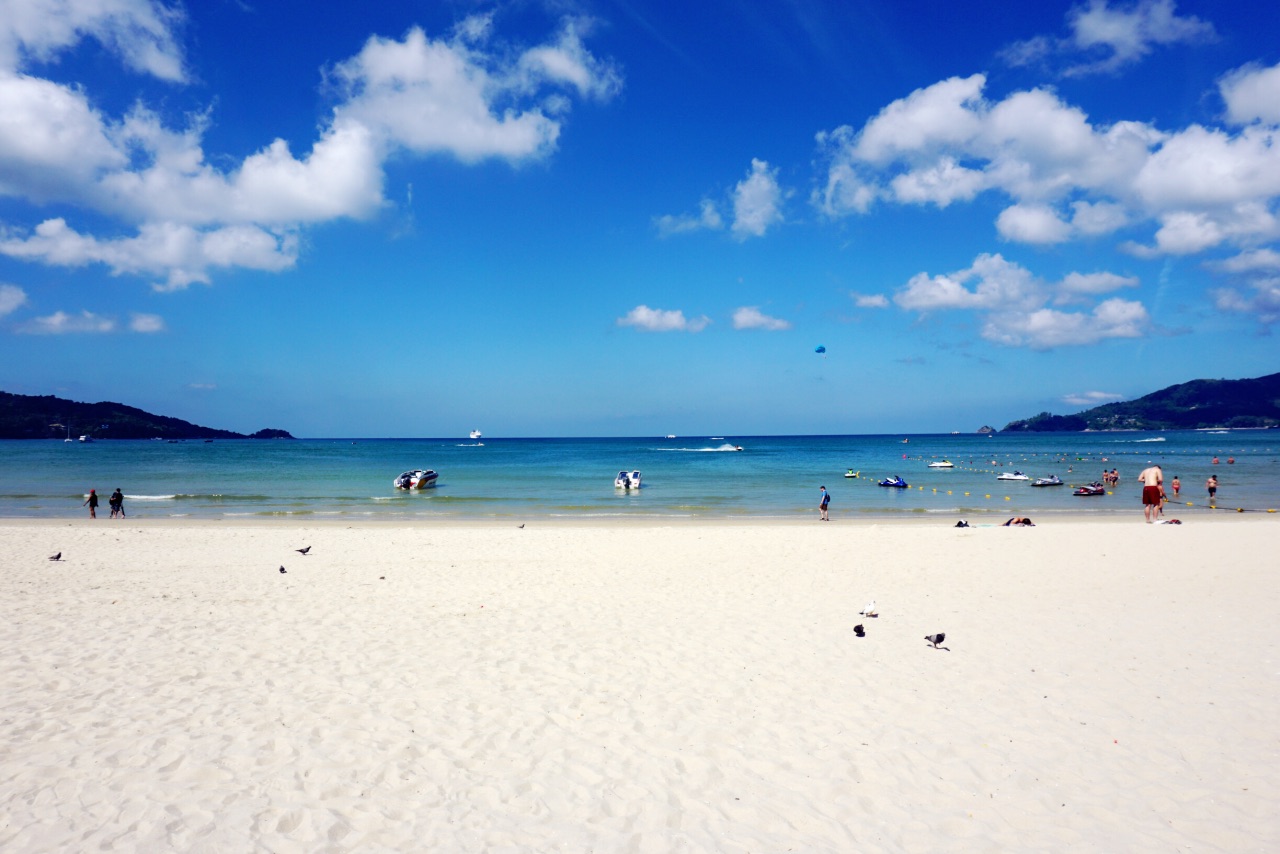 Patong Beach is Phuket's most lively and biggest beach, and it is a good place to look at the beauty who wear bikini, and the amusement facilities are complete, but the price is very expensive. However, the surrounding eating and drinking facilities are relatively perfect, the waves on the Patong Beach are suitable for the whole family to play there. It is a good place to relax, as lying under the sun and swimming in the sea are very pleasant.