The following is an excerpt taken from the Spring 2011 issue of WEALTH Magazine.
———
Before solidifying your next vacation plans, consider the latest trend in eco-awareness — ecotourism.  We've spotlighted three green luxury travel destinations.
Every day, more people introduce another element of eco-awareness into their daily lives — recycling instead of discarding, opting for reusable grocery bags in lieu of paper or plastic ones, and choosing eco-friendly vehicles over gas guzzlers.  As you plan your next getaway, consider the latest trend for reducing your footprint on the planet — ecotourism.
According to The International Ecotourism Society (TIES), "Ecotourism is responsible travel to natural areas that conserves the environment and improves the well-being of local people." Put simply, it's an opportunity to experience areas around the world in their natural form without putting an environmental strain on them.
Converting your vacation into an eco-friendly travel experience will likely inspire more sustainable efforts in your everyday life.  "Not only do you have a feeling of satisfaction that you haven't contributed to global warming, but you feel inspired and motivated to bring something back with you besides memories, pictures and videos," says John Clifford, president of luxury travel consultancy InternationalTravelManagement.com based in San Diego.  "That's the magic of travel — it's very rewarding to people."
What's more, with eco-friendly travel, parents can expose their children to far more than they could through typical ski trips, beach excursions or European tours.  It's a great opportunity to discover and adopt new habits that promote a more eco-friendly lifestyle at home.
"These practices, many of which are fairly simple, can inspire visitors to take them home and apply them to their own lives," Clifford says.  "Whether it's inspiring a family to grow their own vegetables in their yard, sponsor a nearby beach cleanup or park reforestation, or something similar — as long as the family comes back home with the impetus to 'do something' — the ecotourism and sustainable travel has made an impact on the family."
While it's possible to turn a trip to any destination into an eco-friendly vacation, several locations across the globe have made it a priority to promote ecotourism.  Consider any of these three spots that offer a one-of-a-kind luxurious experience, all while safeguarding the environment.
China's Yunnan Province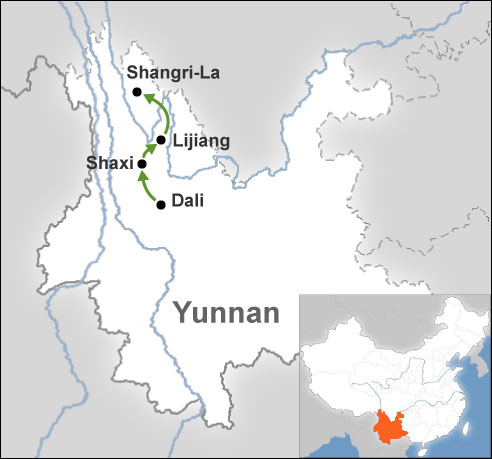 Most travelers immediately consider the bustling cities of Beijing or Hong Kong for their China vacation destinations of choice. But for those seeking an eco-focused experience, the Yunnan Province in Southwestern China is a lesser-known alternative.
Ecotourism has taken off in this region of China. Travelers can experience the region's many natural wonders, says Mei Zhang, founder of AsiaTravel, a sustainable travel company based in Beijing. One such wonder is the United Nations Educational, Scientific and Cultural Organization (UNESCO) World Heritage site of the Three Parallel Rivers (Yangtze, Mekong and Salween rivers). In addition, over the last 10 years, Zhang says, there has been a surge in tourism facility construction projects – most pledging to have minimal impact on the environment.
ACCOMMODATIONS: For sustainable lodging, Zhang recommends the Linden Centre near Dali City. The estate – built by a local warlord in the years before the Communist Revolution – has been renovated with modern amenities yet maintains much of the original architecture of a traditional courtyard mansion. The hotel is meant to be a model of "architectural renovation, cultural conservation and a primary partner in the sustainable development of the local economy."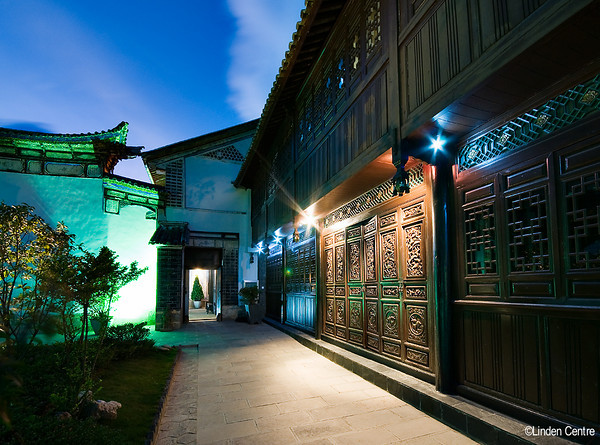 While it provides certain contemporary services, such as Wi-Fi, the hotel purposefully doesn't include televisions in the rooms. Instead, guests are encouraged to interact with one another, hotel staff and villagers in such activities as accompanying one of the hotel chefs on a vegetable market visit.
For those who wish to gain the full experience of a Tibetan monastery, Zhang recommends the Songstam Hotel in Shangri-La. A true treasure of the community, the hotel was built by local craftsmen from local wood and stone, Zhang says. It features Tibetan rugs and antiques, and an almost completely Tibetan staff. The hotel also offers energy-efficient, wood-burning stoves in every room.
ACTIVITIES: Pudacuo National Park in Shangri-La provides the perfect opportunity to hike through a biologically sensitive area with a rich plant kingdom and many endangered species of animals, offering firsthand learning opportunities for younger children.
Shangri-La also is home to Songzanlin Monastery, the largest Tibetan Buddhist monastery in Yunnan. Monks live a frugal, rural lifestyle, eating meals together and choosing to walk or ride bikes rather than burn automobile gasoline. "You can visit the praying halls or join villagers for their local celebrations," says Zhang, who says visitors' behaviors naturally change when they're in this eco-friendly area. "Visitors here walk into everyday life. When you get to these sacred places and everything's so natural and beautiful, and you see the monks practicing, people are so inspired by their surroundings that they keep quiet and stay out of the way to respect the cultural heritage."
———
To learn more about AsiaTravel's journeys to Yunnan, check out South of the Clouds & The Ancient Tea & Horse Caravan Road: An Expedition with Jeff Fuchs. The latter journey is a immersive, small group journey which departs September 12, 2011. For inquiries, please e-mail us at info@wildchina.com.