Stories of pollution in China are all over the news. In the midst of this flurry of information, you probably have a lot of questions about what exactly it all means.
To start, what is the cause of all the pollution?
(Beijing on a clearer day and on a more polluted day)
Although car exhaust does contribute, the majority of the pollution arises from China's heavy industry–in particular its steel production. Although the tools exist in these plants to limit their emissions, the issue is complicated by the conflict of private and public industry.  While it is difficult to say what steps China will be taking the future, it is definitely not an issue that has escaped the notice, or the ire, of the country's population which is putting more pressure on the government to figure it all out.
For now though, you are probably wondering–what does this mean for me and my family when traveling to China?  Right off the bat, the best person to give you answers is your doctor. Not only do they know your individual medical history, but they are also trained health professionals who know the ins and outs of the possible effects of air pollution–the rest of us decided long ago that 5+ years of graduate school wasn't in the cards.
All of China isn't polluted all of the time.
If you are on a AsiaTravel adventure, chances are you won't be spending your time where the pollution is at its worst: in China's 2nd and 3rd-tiered cities (these are cities smaller than Beijing and Shanghai but larger than Shangri-La). The rural provinces such as Yunnan, Guangxi, and Guizhou all boast air clean enough to rival that of the Rockies. In the main cities, like Beijing and Shanghai, it's true that we've had those rare, "crazy bad" days that attracted so much attention, but those are few and far between. Both Beijing and Shanghai have large communities of expats from all over the world who have yet to be turned away by bad air. In fact, most days, Beijing has the capacity to look like the picture below–which is #nofilter and completely unedited.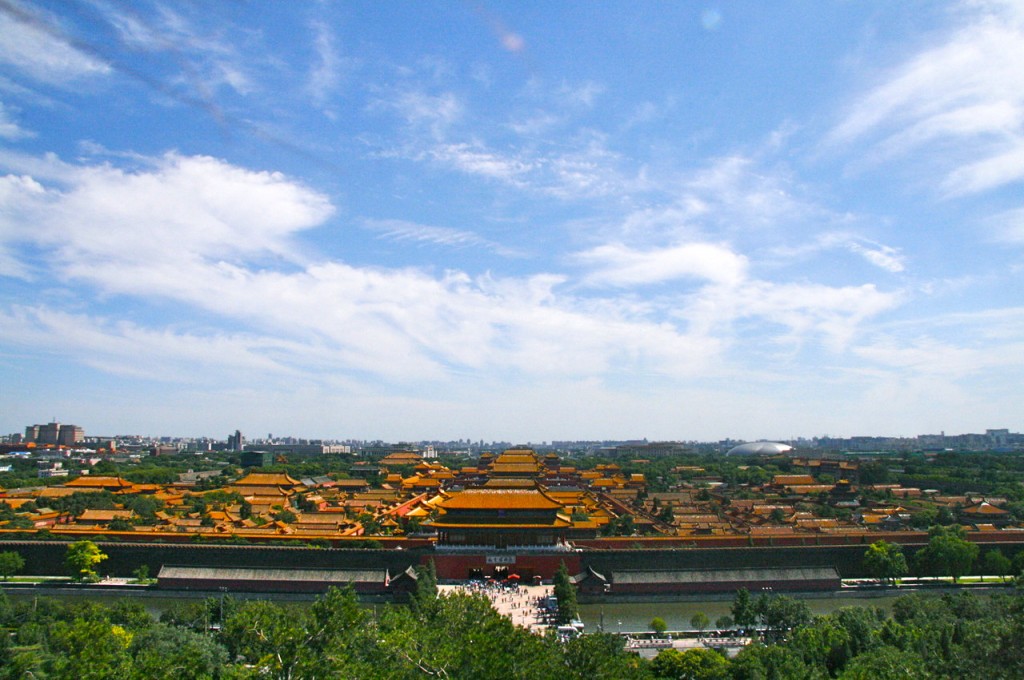 (Blue skies over the Forbidden City in Beijing)
If you're planning a trip to China, feel free to contact us for the latest updates on the current environmental situation. We monitor both the current and projected pollution levels and can advise you accordingly. For clients who are interested, we can also provide face masks that cover the nose and mouth in case you hit a bad day during your time here–just let us know in advance so we can have them ready for you when you arrive. Traveling to new places always means new conditions we are not familiar with. We feel the most important thing on any journey is to be informed on your destination before you set out. Our hope is that this post has provided you with useful information.
———-
If you have any other questions about pollution or travel in China, feel free to send us an email at info@wildchina.com and we will be happy to assist you.
pollution comparison photo by BBC News, Forbidden City photo by Minnie Kim