AsiaTravel recently took students from an international school on a multi-day trek in a remote region outside of Zhongdian (popularly known as Shangri-La). It was challenging hiking at altitudes upward of 4000 meters, but the students were resilient and enjoyed the rewards, including a high alpine lake that's sacred to the Tibetans and Yi people.
AsiaTravel expert Jeff Fuchs helped lead the journey. Fuchs shared valuable insights on the local culture and surroundings. Tibetan guide Sonam kept the group comfortable, especially when he broke into song. The horse team did well – even a two-week-old colt kept up!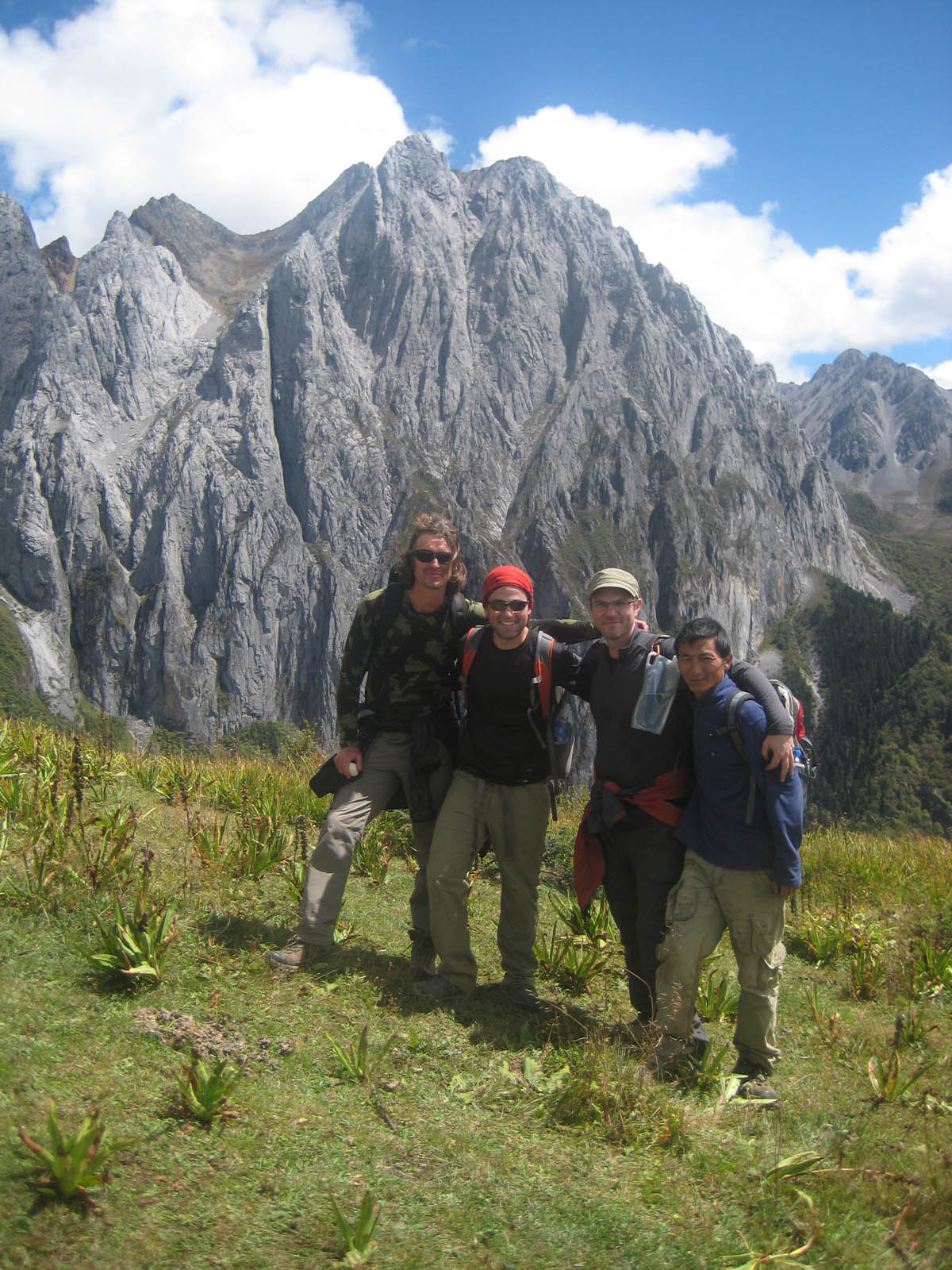 AsiaTravel team of Jeff Fuchs, Max Stein, David Fundingsland and Sonam Geleg at the end of the trek
———
For more information about educational journeys to Yunnan, contact us at education@wildchina.com.