WilChina prides itself on journeys that go above and beyond the typical itinerary. Some of our trips include more active adventures including hiking and trekking, so here are some tips to help you prepare for a trek.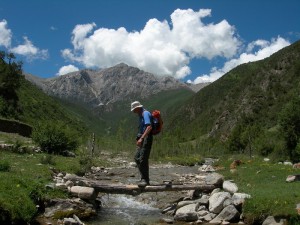 1.Prepare for Altitude Changes
You can climb high, but go slow! When hiking in the mountains, people can experience acute mountain sickness (AMS). People respond to changes in altitude differently – both experienced hikers and first timers can get altitude sickness. Some people don't have a reaction while others react with symptoms such as headache, nausea, fatigue, shortness of breath, dizziness, and loss of appetite.
To avoid these unwanted symptoms and possibly a day in bed, it's important to hike slowly when changing altitude. When going up, plan a practical journey that allows you to adapt steadily to the high altitude. Altitude sickness is not an issue when going down, so go as fast as your heart desires!
When AsiaTravel travels to high altitudes, we plan time for rest and elevation adjustments. In the event of altitude sickness on one of our trips, our guides take hikers to a lower level to rest. Usually after some rest and water, symptoms go away.
2.Use Local Guides
In order to get a local experience during a trek (and to not get lost!), it's important to travel with a local who knows the land and language. Also, be sure to do your research or ask family and friends to find someone you can trust.
Here at AsiaTravel we combat such issues by hiring local, responsible, and friendly guides that will add a personal touch to your already epic trekking adventure!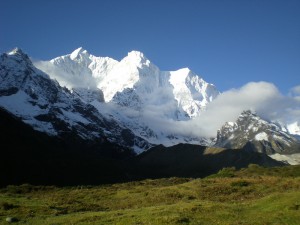 3. Do Your Research
From our experience, it's important to read about the places you'll visit, even if it's a simple Google search! Before going on a Tibet trip, AsiaTravel recommends reading these books.
4. Be Prepared for the Worst
Rainstorms every night? Unexpected injury during the trek? You don't know what's going to happen! So, put this in mind when preparing for your hike.
Some things that AsiaTravel recommends to bring for those unexpected disasters: itching cream, waterproof everything (jacket, shoes), extra batteries, headlamp, and first aid kit
5. Have Good Hiking Boots
Do your research in buying a great pair of hiking boots. These shoes become your life (and sometimes even life saver). Yes, a good pair of hiking boots is expensive, but the money spent will be worth it during long, enduring treks when your shoes are the only thing separating your feet from rain and/or snow.
6. Pack Light, but Pack Right
When it comes to trekking, you must find a balance between packing enough and not too little or too much.
AsiaTravel provides you with top camping gear and cooking supplies, however, you'll need to prepare some things yourself. We send out a detailed list to all of our clients beforehand to make sure you're well prepared.
7. Prepare Your Body!
Depending on the route, some hikes can be physically challenging. To get your body ready for a long hike, it's recommended to exercise before. It doesn't have to be strenuous – you can do small things like climbing steps instead of taking the elevator. This is one of the easiest, most cost-effective ways to get ready for high elevation trekking. It's best is to climb up a tall building's staircases.
8. Have the Time of Your Life!
You may be one of the few to have trekked this route, so enjoy it! Take pictures and share your tales of chatting with nomads or running into a herd of domesticated yaks with your friends and family.
AsiaTravel ventures to Tibet frequently. We explore the land with experienced guides and high quality equipment, allowing clients to experience active adventure with more comfortable travel conditions. We have two trips that are considered moderate,Expedition to Tibet's Far West (Winner of National Geographic's 50 Tours of a Lifetime for 2014) and Journey to Tibet's Mt. Kailash Guge Kingdom.These journeys are designed for you to discover the hidden sites that the scenic land Tibet has to offer. For more information contact us at info@wildchina.com.