Travelers to China have probably noticed Xinjiang as the huge northwestern area on the country's map. Yet despite its size, few know that much about it. The region is wrapped in a fascinating history and is home to a wealth of landscapes and diverse peoples.
 –
Officially known as the Xinjiang Uyghur Autonomous Region, Xinjiang boasts some of the country's most stunning mountains and deserts. It's one of the few places where you can glimpse what Marco Polo would have seen on his epic Silk Road travels and the region remains very ethnically diverse. Muslim, Turkic-speaking Uyghurs make up almost half the population.
We've rounded up some other things you might not know about Xinjiang.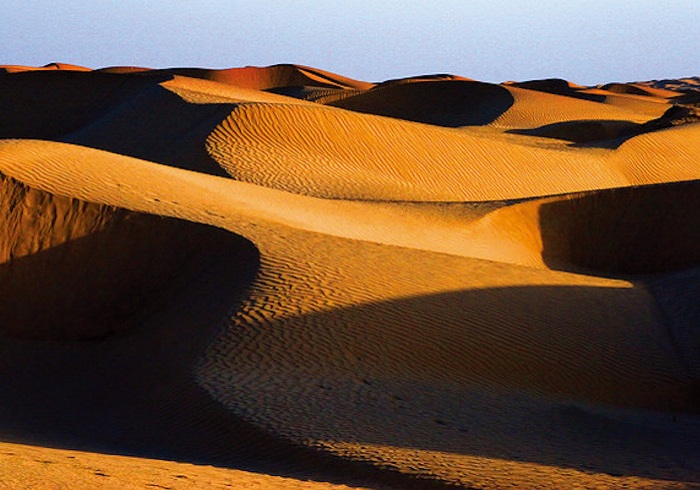 There is a 2-hour Time Difference
While Urumqi, the provincial capital of Xinjiang may be 2,400 kilometers and two time zones west of Beijing, people (officially) live by Beijing time. This causes some problems when you want to be up during the day and asleep at night. To combat this issue, people in Xinjiang start work at 11am and eat lunch at 2pm, then return home at 7pm. Everything is done 2 hours later.
Han Chinese work on Beijing time, yet many Uyghurs across the region work on Xinjiang time.
Xinjiang TV stations adopt different time zones, using Beijing time for their Mandarin-speaking channels, and Xinjiang time for their Uyghur-language broadcasts.
If you travel with AsiaTravel, we'll make sure you're on time to every appointment, whether it be dancing with a Uyghur family in a traditional home or eating a delicious Muslim feast you learned to cook with a local chef. We suggest that travelers to Xinjiang stick to Beijing time, as all transportation across the region use this.
Mao Zedong Designed the Jiang Character in Xinjiang (新疆)
It represents the landscape. The lines are mountains and the boxes are farmland. Xinjiang is home to a wealth of landscapes, from evergreen forests and central Asian steppe to snowcapped peaks and scorching deserts.
Mao was right to recognize the region's awesome geographic features. These include K2, the world's second-highest peak, as well as the Turpan Depression, which is one of the lowest and driest places on earth.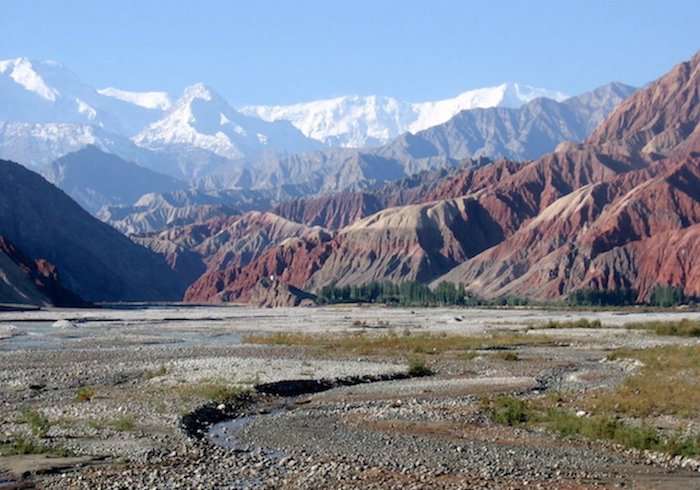 Despite the inhospitably arid climate around the Taklamakan Desert, rich vineyards and fruit orchards flourish at Turpan, home to China's most famous melon and grape harvests. On a AsiaTravel journey you'll get to join in on the action, helping to pick grapes and enjoying the fruits of your labor as you go.
Kuqa was Home to China's Last Royal Family
Kuqa is a thriving Silk Road oasis on the northern edge of the Taklamakan desert, and it was also home to China's last feudal king.
Dawud Mahsut became king at the age of 14, during the region's anarchic 1940s. After the founding of the People's Republic in 1949, he was dethroned and eventually became a senior party official in the local area, having been converted to the communist cause.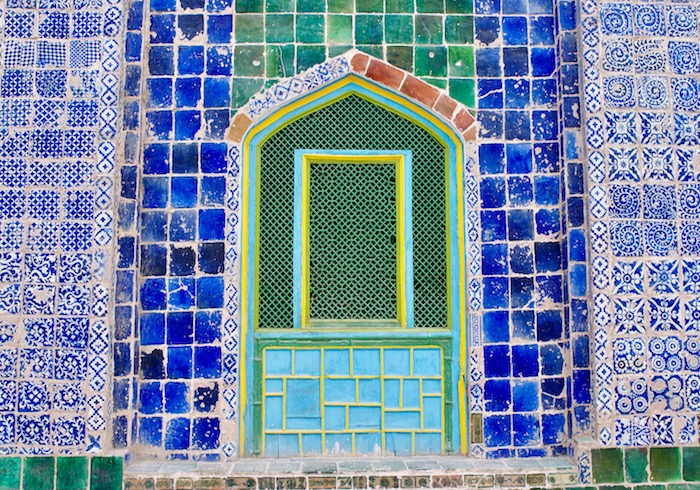 Today, visitors to Kuqa can learn all about the fascinating king and his ancestors in his former home, the Qiuci Palace.
The Lakes are Full of Legends
Northern Xinjiang is an unspoiled mosaic of placid lakes, Siberian forests and rolling grasslands. Kanas Lake is the area's stunning centerpiece, and is said to be home to China's own Loch Ness Monster.
This lake monster is said to drag livestock into its watery lair, and its appearance every few years helps to keep conspiracy theorists excited, and visitors equally fascinated.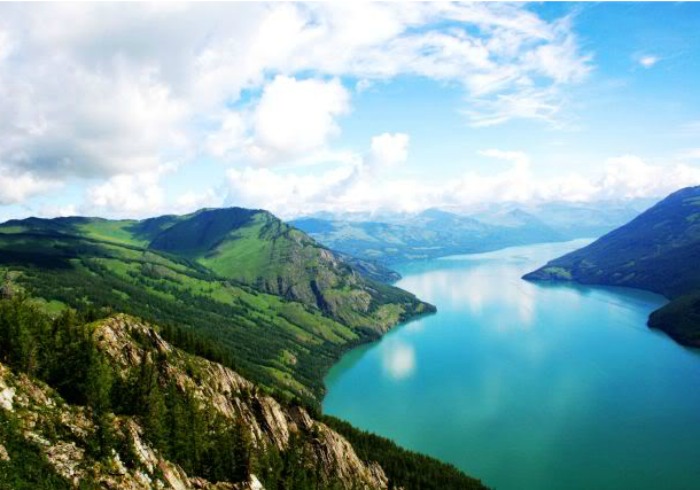 The lake also has a 2-kilometer-long natural dam made of dead trees. It's uncertain why the trees didn't float away after dying, yet locals offer a convenient solution: the trees don't want to leave their beautiful lake.
The Food is Fantastic
Xinjiang's cuisine is one of its most pleasant surprises. Lamb kebabs can be found on most street corners, and make a delicious snack when exploring the region's bustling bazaars and night markets.
Hearty dishes like "big plate chicken", a mountain of chicken chunks with potatoes, vegetables, are combined with baked bread that softens and melts in your mouth.
Echoing its Silk Road history, locals have put their own spin on China's pulled noodles, as well as pilau rice, a popular central Asian dish. Xinjiang's hearty and easily spoonable dishes are a delicious world away from other Chinese fare.
On a AsiaTravel journey, you'll learn how to cook in the house of a real, local family.
It's Been Featured in Famous Movies
Kashgar's Old City is one of central Asia's best examples of traditional Islamic architecture, and because of this "The Kite Runner" was filmed here. Kashgar was used to depict 1970s Kabul, since Afghanistan itself was too unsafe. Filmmakers remarked when it came to shooting the movie, all that needed changing were the street signs.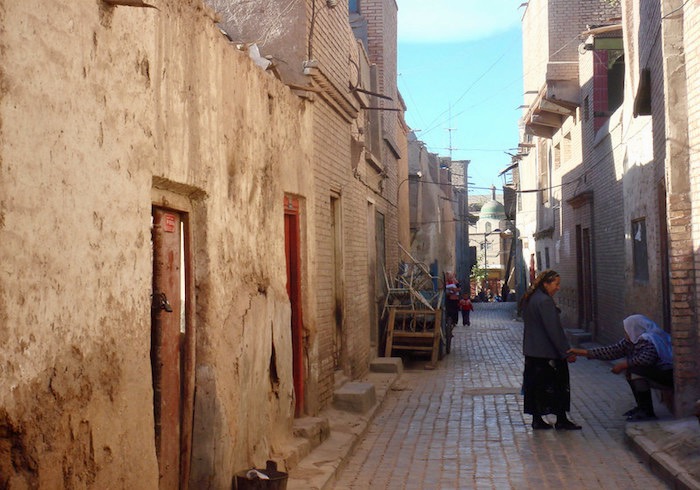 Northern Xinjiang's "ghost city" near Karamay was also used in the filming of martial arts blockbuster "Crouching Tiger, Hidden Dragon" – the name comes from the sound of the wind whistling through the park's rock formations.
 –
On our Marco Polo's Silk Road tour you'll relive one of history's greatest journeys across Xinjiang. Through vast deserts and the ruins of lost cities, you'll glimpse vanishing Kashgar, enjoy Uygur hospitality in Turpan, marvel at mummies in Urumqi, and find enlightenment in Dunhuang's Mogao Caves. Let's get started planning your Xinjiang adventure today.