Layover passengers in Beijing can get a hassle-free 72 hour tourism visa upon arrival at Beijing Capital Airport. This policy opens up a wealth of options for those short on time to get a rich and authentic taste of China's historical and political capital. It's time to make the most of one of our Beijing day tours.
—
Beijing's rich past collides head-on with China's explosive modernization, giving the city different flavors at every corner – from quiet, peach blossom shadowed zhuqiang walls to ultra-modern buildings like the eccentrically shaped CCTV tower.
Although sprawling, the majority of Beijing's main attractions lie along the "Central Axis." This reflects Chinese philosophical emphasis on the center and also making discovery convenient for the traveler. We know it might still seem overwhelming to visit such a big city on such limited time, but we're here to help.
Even if you only have 12 hours in Beijing, it's a city worth leaving the airport and exploring. Here is how we would spend 12, 24, 48 or 72 hours in China's stunning capital.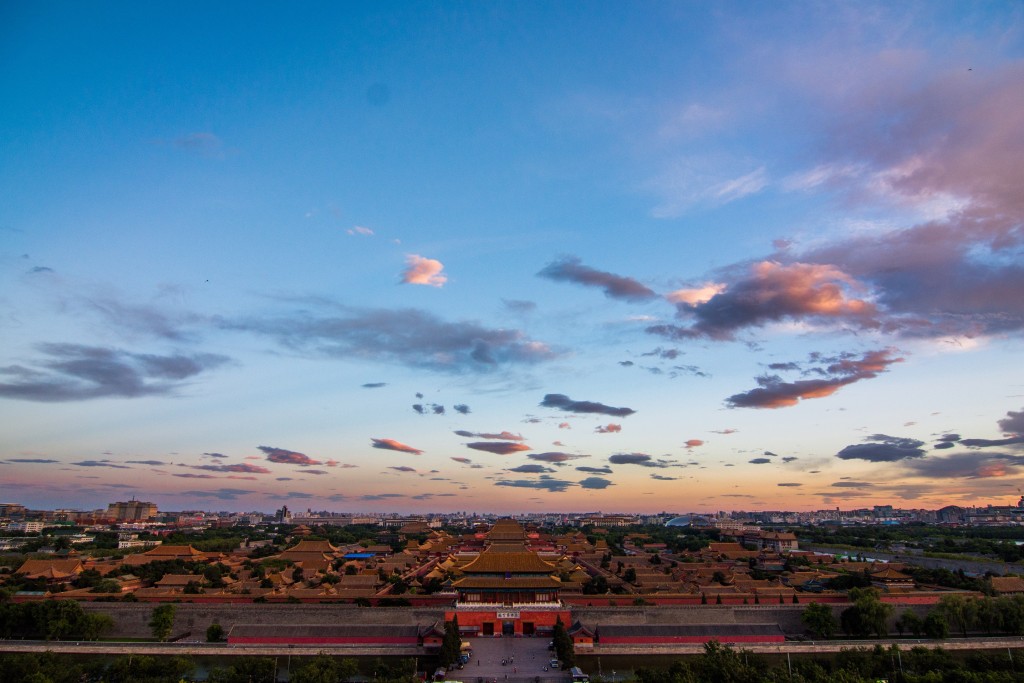 Kyle Obermann
12 Hours:
If you have a 12-hour layover in Beijing, you might as well mark one of the seven wonders of the world off your bucket list. Twelve hours is plenty of time to leave the airport and visit the Great Wall of China. Travel with AsiaTravel and we can arrange a VIP airport pick-up. We'll then whisk you off to the Great Wall with our local guide who can share the stories of this historical monument. Best of all, we're experts at beating the crowds! Depending on your itinerary, we can even arrange a champagne picnic or helicopter tour for a truly exclusive experience.
RELATED READING: How to Make the Most of a Trip to the Great Wall
24 Hours:
You'll begin the day with birdsong at the very southern tip of Beijing's Central Axis in the Temple of Heaven. After exploring the wooden 15th Century Ming architecture, enjoy the unforgettable privilege of practicing taiji with a master amidst the surrounding pine forest.
After this refreshing morning it's time head off and explore Beijing's most famous attraction, the Forbidden City. It's difficult to escape the crowds when encountering the world's largest ancient palace, but our AsiaTravel guide will get you exclusive access to view the Chonghua Palace, one of only sections of the Forbidden City that is actually still forbidden to the public. You'll get the rare chance to glimpse the painted gold floors of the palace where Emperor Qianlong once met with government officials and held tea banquets each Lunar New Year.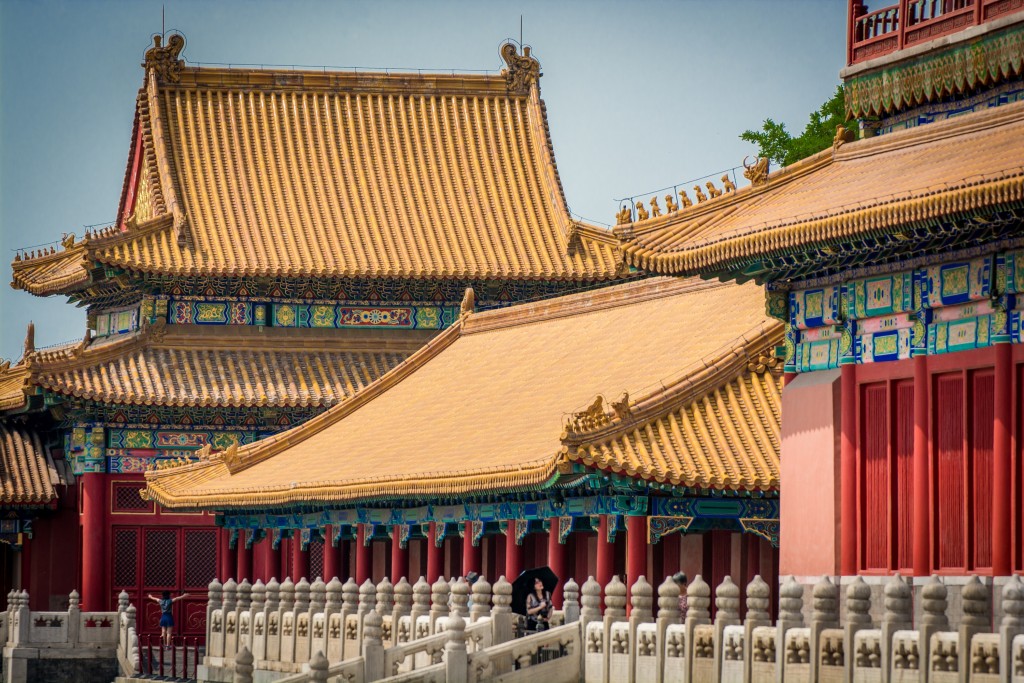 Kyle Obermann
As your footsteps echo off these lonely, perfectly preserved walls and ornate wooden beams, you'll have the peace of mind and space to explore the untainted architecture and design of the Forbidden City while privately secluded from the jostling commotion outside – much the same feeling as the Qianlong Emperor would have had when he rested here centuries before.
When your time at Chonghua ends, we'll take you on a walkabout of Beiing's historic hutong neighborhoods where perfectly preserved courtyard homes hide secret delights. They claim the very heart of the city and serve as the heart of the local people as well. Residents preserve their traditional ways of life against a rapidly modernizing backdrop of skyscrapers and car-filled streets.  Join the last remains of old, residential Beijing the same way locals do – on bicycle – and take your time to explore the area and its maze of surprising diversity.
RELATED READING: Beijing by Bike, One Wild Ride
Here you can discover a unique sense of old-style Beijing harmony. You'll hear the sharp clack of metallic bells and a familiar sales-pitch-cry signals the arrival of a modao shifu – a knife sharpener – selling his services. Behind the drying quilts flapping briskly in the breeze an animated group of retired neighbors will be immersed in a game of mahjong, and we'll even introduce you to an old cricket fighter who'll teach you the ancient sport of fighting (and gambling) on cricket fights.
After all this excitement, a savory dinner of famous Peking Duck awaits you at one Beijing's oldest restaurants.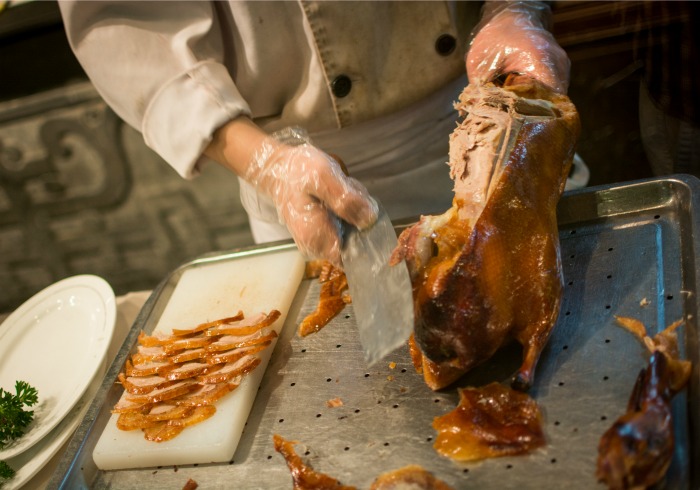 48 Hours:
After a mild cup of artesian coffee, our guide and driver will meet you in the lobby of your hotel ready to travel north. Today we'll go beyond the central axis 40 miles to the Yanshan Mountains. Here,  the only Beijing landmark bigger than the Forbidden City uncoils itself 5000 miles into the eternal expanse westward: the Great Wall.
C.J. Wang Flickr
Today is your chance to relive history from the point of view of the laborers and soldiers who toiled to defend the Forbidden City's treasures. The Mutianyu section of the Great Wall is the largest restored section. You can climb the stairs or ride a cable car up to elegant heights peaked by strings of ancient 16th century watch towers.
At noon we'll stop on one of these towers for a picnic complete with a glass of softly chilled champagne. From this vantage point, iconic vistas of the Great Wall weaving through the aspen and oak forested Yanshan Mountains ripple into the horizon on all sides. As you finish your meal and prepare to descend, don't forget to put the camera down and reflect on the scale of history beneath your feet.
RELATED READING: 5 (Alternative) Must-Sees in Beijing
Our expert local guides and drivers will help you beat the traffic and take you back into the city with plenty of time for afternoon tea at the Aman. We can arrange a high-society afternoon where you'll get access to an exclusive entrance to the Summer Palace – a temple and lake complex where the emperor would send his favorite concubines during the summer. 
In the evening, reward your tired body and mind with a customized spa treatment at Rosewood's traditional and organic Sense Spa.
72 Hours:
Kick off your last day with a traditional cooking class. You'll get the opportunity to step into a local residence and try your hand at making local dumplings as well as browse market stalls overflowing with unfamiliar vegetables and spices. These savory delights will have you wishing you can spend even more time in this scrumptious city!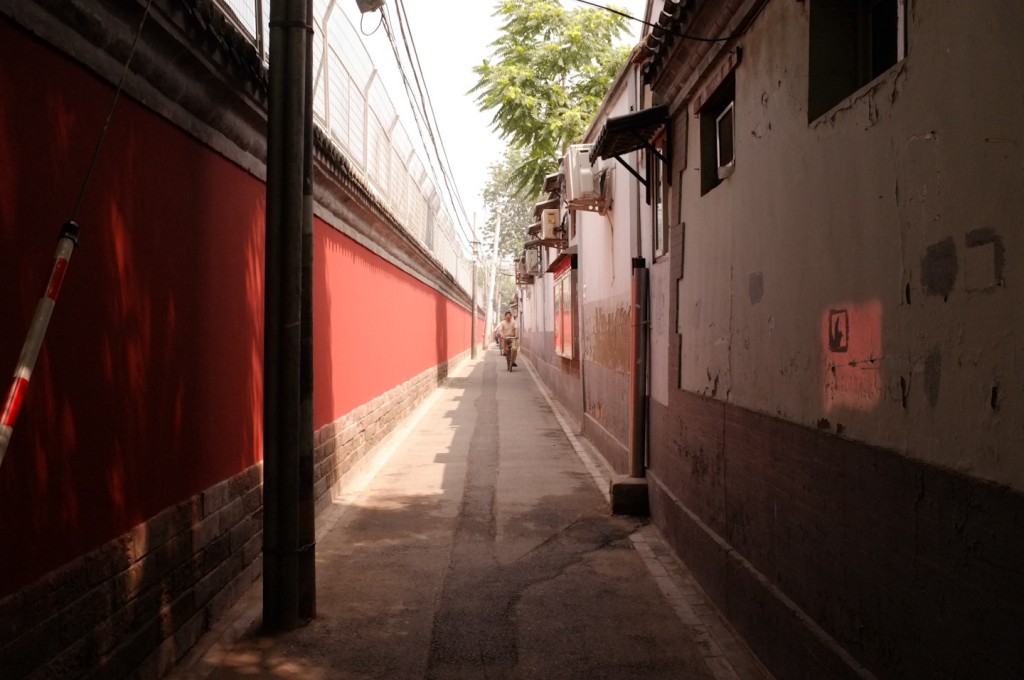 Hutong Lane
Indi Samarajiva via Flickr
In the afternoon, AsiaTravel's contemporary art expert Wai Wai will lead you through the illustrious galleries and museums that comprise the ultra-hip 798 art district. Made up of old East German factories that have been converted into contemporary art spaces, 798 has put Beijing on the map as a major art mecca. Wai Wai can introduce you to gallery owners and museum managers to give you the inside scoop on Beijing's contemporary art scene. 
RELATED READING: 6 Chinese Artists Who Aren't Ai Weiwei
Whilst your chatting with artists, there'll be no need to keep checking your watch. Your AsiaTravel guide will know the exact time you need to leave for the airport. He'll make sure you arrive for your flight in plenty of time and stay with you to help check in your luggage.
Even if you only have a short time in the city, Beijing's a veritable feast for all five senses. Take advantage of your 72 hour transit visa, and drink in all the city has to offer.
—
Only have 72 hours in Beijing? Even if you're short on time, we have a wide variety of day tours that feature Beijing. You can combine our Hutong Day Tour, Imperial Beijing Day Tour, or Great Wall Day Tour for an itinerary similar to this one. If you have plenty of time, we'd also suggest our Chinese Treasures small group tour where you can experience all that China has to offer with ease and comfort.