This year, AsiaTravel's annual Chinese New Year dinner was booked at a charming little restaurant called, Dali Village – but none of the AsiaTravel staff was told this. Instead we were split into teams and given clues to hunt down the restaurant as well as a list of challenges to accomplish along the way. For your amusement, here are some photos of the flurry that ensued…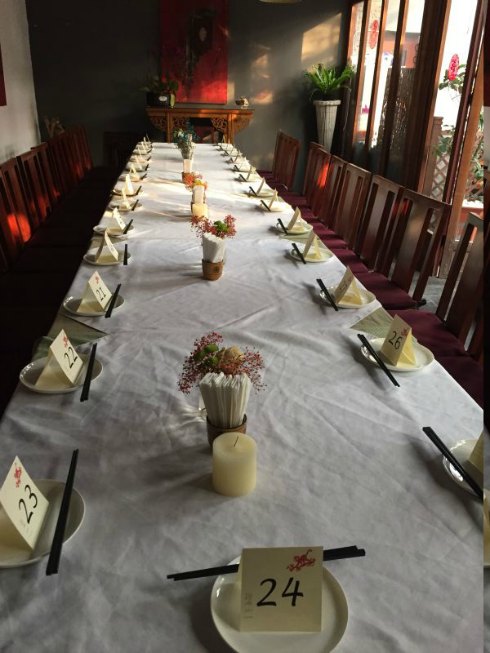 A beautifully set table sat empty for hours as AsiaTravel staff teams scattered throughout the city working out the clues that would lead them finally to dinner.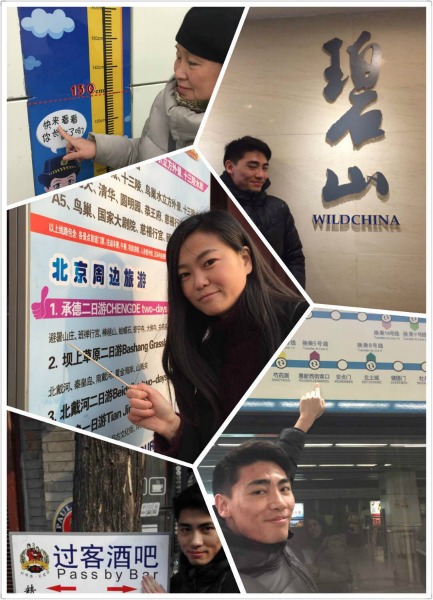 The teams demonstrated their skills observations as they searched high and low for the characters that made up secret phrases.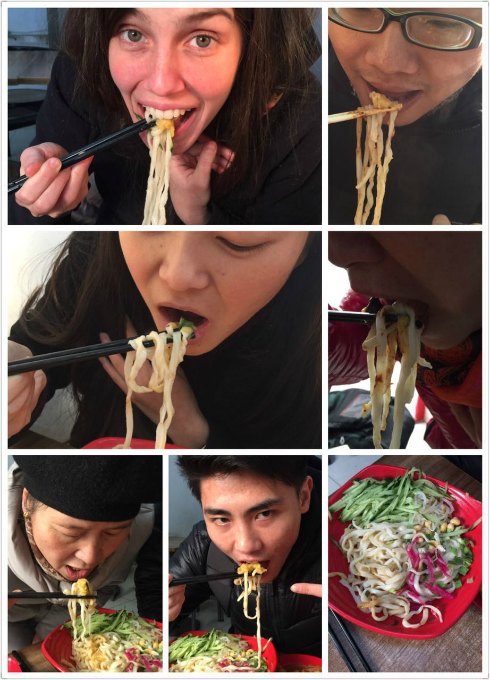 Each man and woman portrayed great bravery when they topped their mouthfuls of noodles with the world's stinkiest fruit – durian.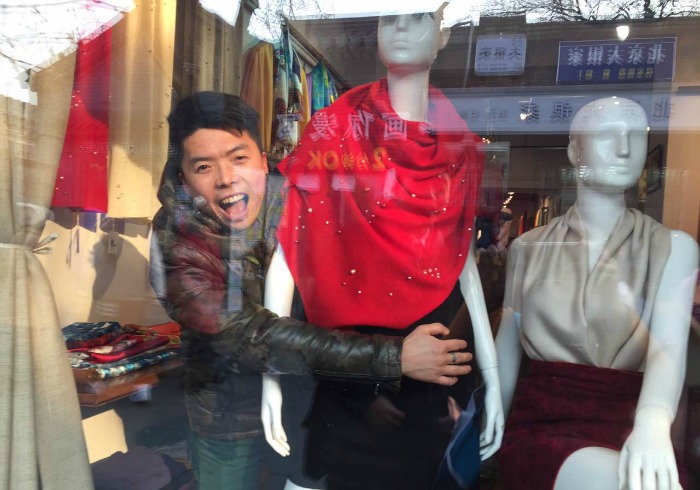 The shameless team members did whatever it took to win – whether it be asking ridiculous questions to unassuming pedestrians, dancing at public bus stops or, hugging inanimate storefront objects.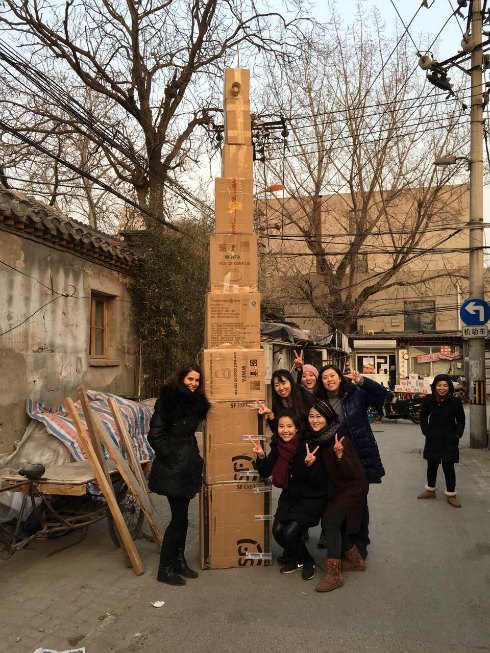 Ingenuity and resourcefulness were on full display when one team beat out all the rest by making the only tall tower that could also actually stand.
There was feasting and celebration to be had when all the AsiaTravel teams used the very last of their cunning and endurance to finally find the quaint courtyard restaurant hidden down a hutong alleyway.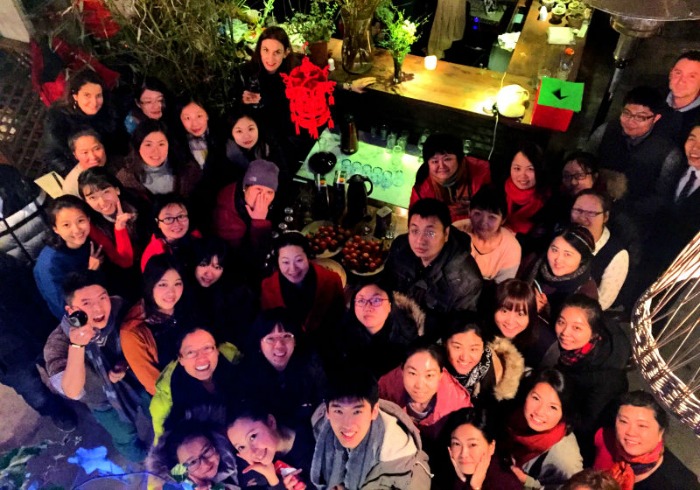 Happy Chinese New Year from all of us at AsiaTravel!

—
Ready for some action-packed team building? Contact WCT Events, for company team building and AsiaTravel Education for activities for students and teachers.