For those of us with cross-border marriages, it often involves two weddings to cater to family and friends on each side. My husband and I had gotten married a year earlier in the States, but my grandma wouldn't take the paper issued by some foreign government as my marriage certificate. It had to be done properly. Her granddaughter had to be married out respectably.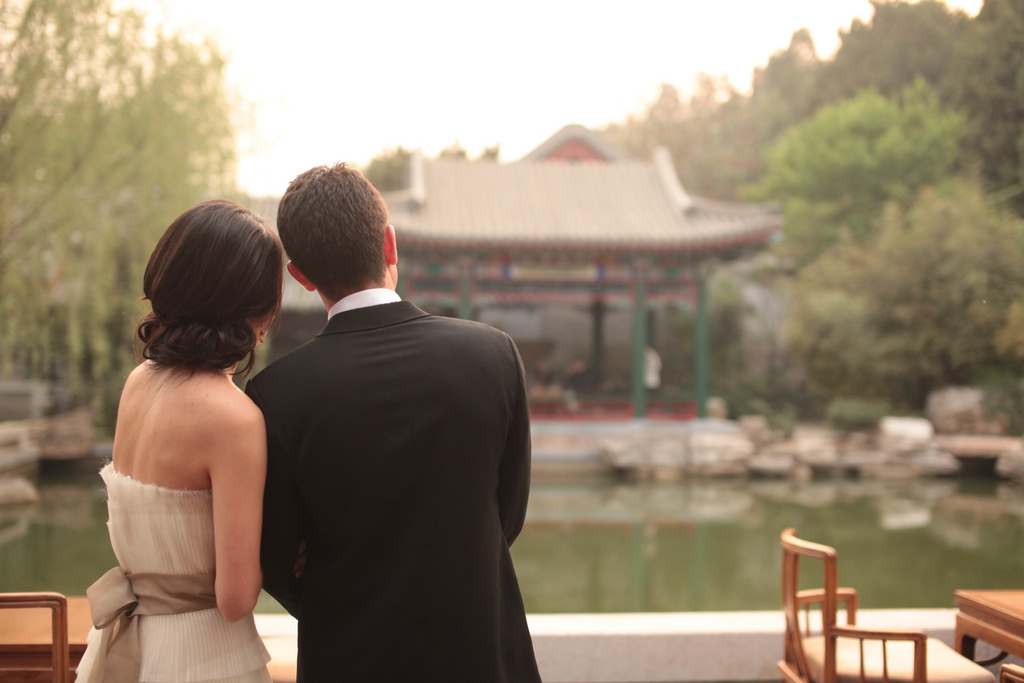 Newlyweds and AsiaTravel clients Kat and Dan enjoy a cross-cultural wedding held in Beijing in May.
So, it was time to plan a wedding in Yunnan.
The logistical challenges of organizing a wedding are many. Starting from the simple most, flowers and wines. I have always had a preference for a western floral arrangement rather than a rigid Chinese bouquet; same with wines. I'd pick a glass of red wine over Maotai (the fancy Chinese white spirit). So I ended up cutting out pictures from wedding magazines, and taking them to the flower market to find a talented florist to do them. Fortunately, Kunming is China's cut-flower center.
Then it was the wines. It's no longer an issue today, as you can find many Western wines in Chinese supermarkets. But back then, the only wine import channels were 5-star hotels. So I used them.
The most fun part was designing activities so that my Chinese relatives and our western friends could mingle. We decided to invite our wedding party on a 9 day journey from theSalween River valley across the snow mountains to the Mekong River valley. My husband's best man probably didn't quite expect the hike to be so rigorous at such high altitude (10,000 feet), so he didn't waste his precious hours to prepare for it. He eventually make it up the mountain top with the help of two Tibetan guide and a donkey.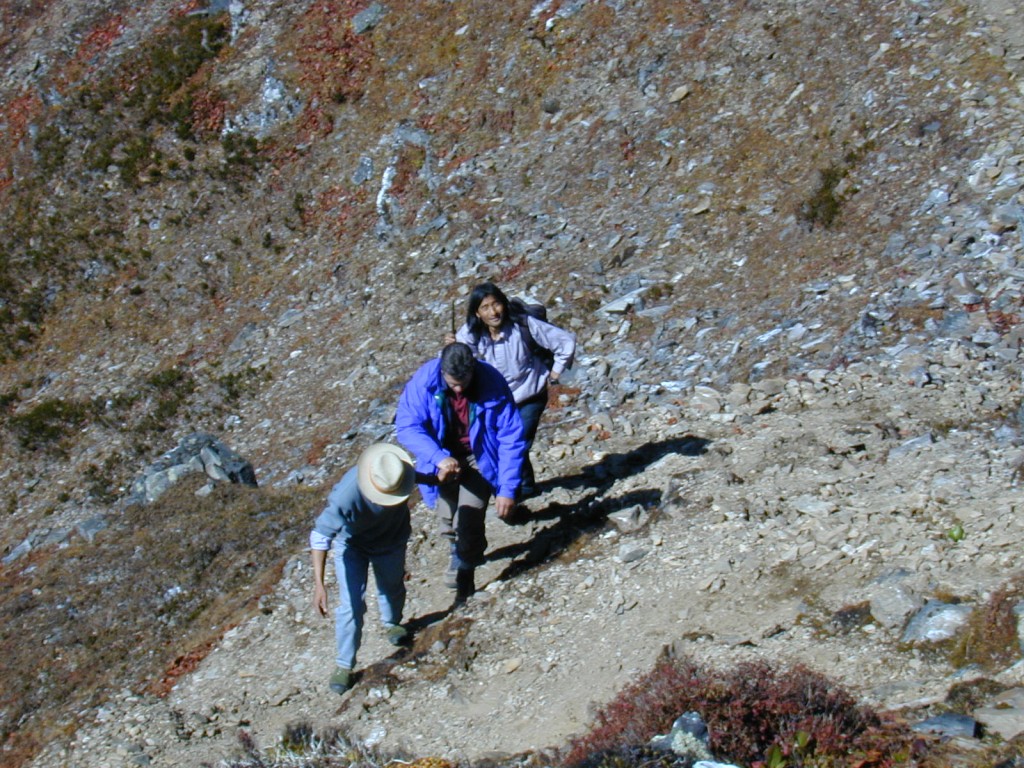 Local Tibetans helped my group and I navigate the Yunnan trek to celebrate my Chinese wedding.
This wedding hike was the first trip organized under AsiaTravel's brand name. The images from this adventure accompanied me through the first year of AsiaTravel's creation, as sales aid. It is now one of AsiaTravel's signature adventure travel to China product: Hiking the 19th Century French Explorer's Route. It launched our local Tibetan guide into a successful lodge business in Dimaluo village near one of the most beautiful Catholic Tibetan Churches.
The wedding after the hike was probably the best party in my life. Also made my grandma happy.
Nowadays, I go back to Harvard Business School every year to discuss the case study on AsiaTravel, and they ask me if I had any advice for future entrepreneurs. I always say, "Leverage whatever you can, your friends and family as your first clients, and your own wedding as your first product!"
Proof? AsiaTravel now helps other people with their weddings at the beautiful Aman at the Summer Palace! This photo at the top is from a beautiful couple who are AsiaTravel clients.
———-
For more of their photos visit: http://www.flickr.com/photos/30359491@N08/sets/72157624138596972/