As another summer draws to a close, we find our mind drifting to one of our favorite places to enjoy fall scenery in China – Shangri-La and the surrounding Tibetan areas. Although it is doubtful that it is actually the place James Hilton described in his novel Lost Horizon, Shangri-La taps into many of the themes that have enchanted readers of the book since it was first published in 1933.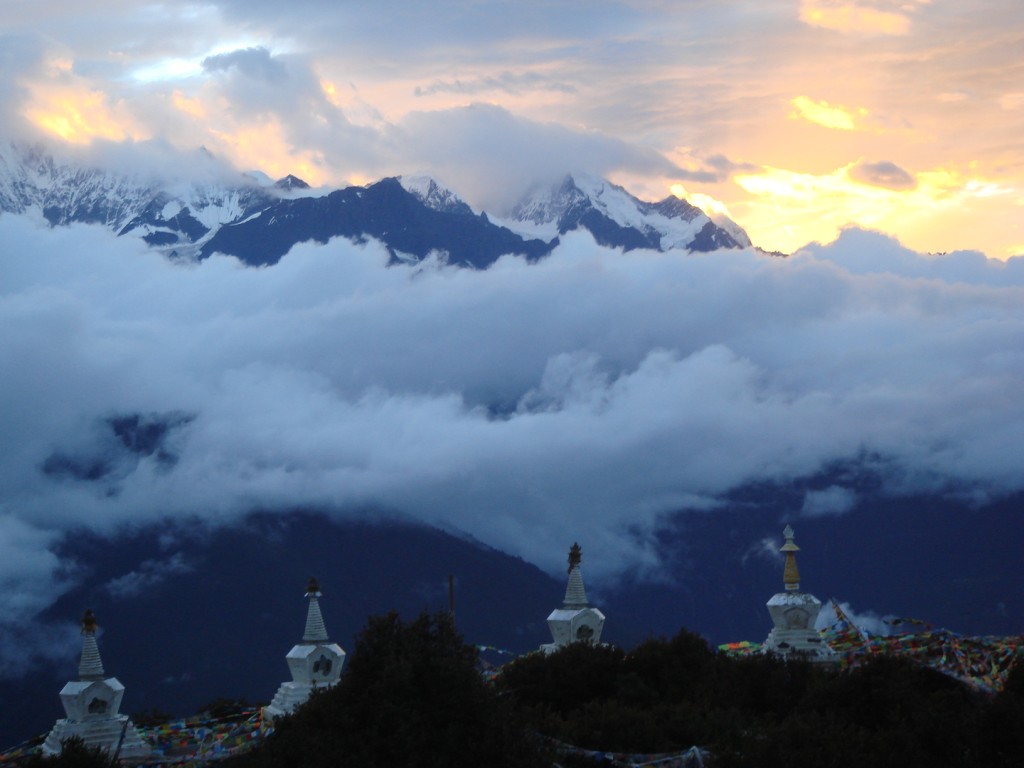 Every autumn, we are drawn to this corner of Yunnan near the Tibetan border, where the Songzanlin Monastery looks down upon a valley where yaks graze in meadows crisscrossed with crystal-clear streams and the leaves of the trees in surrounding hills are ablaze with color.
Songzanlin is only the beginning of what this area has to offer. Towering snowcapped mountains, the headwaters of the Mekong River, alpine forests and massive glaciers combine to make this one of the most breathtaking areas in one of China's most scenic provinces. Bringing it all together is the otherworldly holy mountain known to Han Chinese as Meili Snow Mountain and Tibetans as Mt. Kawagebo.
Just as with Hilton's Shangri-La, this sacred geography is removed from the trappings of modern life, with time moving at its own pace. The days are characterized by warm sunshine and cool breezes while the nights are crisp and intoxicating.
Regardless of which journey you're on, this corner of the "roof of the world" never fails to invigorate and rejuvenate.