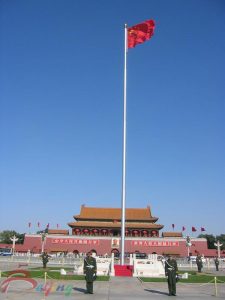 There are many people in Tiananmen Square at four o'clock in the morning. The purpose is to wait for the flag-raising ceremony. And you can look at the night scene of Tiananmen Square.
Sitting and chatting in the square, watching the crowds coming and leaving, feeling the solemnity of the Monument to the People's Heroes, the grandeur of Tiananmen Square, the dignity of Chairman Mao Memorial Hall, the mystery of the Great Hall of the People, the vastness of the National Museum, you will think that it is a very serious journey. Although you may not enter all the scenic spots on the same day, looking around in Tiananmen Square, your mood is still quite complicated to feel every important building.
If you have a visit there in summer day, the time for the sunset is 19:44 o'clock, 5-8 minutes before it, the people in the square will begin to stir up, because the Tiananmen Gate has been opened, and the soldiers of the National Flag Guard have come neatly. It is not sure whether the guards of the three armies are the guards of the three-armed forces that are often seen on television, the feeling on the spot is quite majestic. The flag represents the national identity, it is really different. Every day when the sunrise rises and the sunset falls, the flag rises and falls along with it.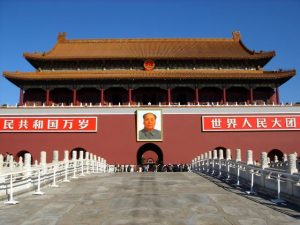 The time to raise the national flag is the time to watch the sunrise. The time of the next sunrise is at about 4:40 o'clock in the morning. It is heard that you have to go at least one hour in advance to get a good position. So, if you want to see it, remember to check the sunrise time in advance and arrive early. After the flag-raising ceremony, the management of the square will begin to clear the field and you could not stay for one more minute.