China's Sichuan Province, also popularly written as Szechuan, is well-known for its notoriously spicy food. But it's not just the cuisine that makes Sichuan a hot destination. The diversity of culture, history, and animal-life found in the region make the province a veritable feast for the senses.
Let's take a look at how Sichuan can tantalize more than just your tastebuds.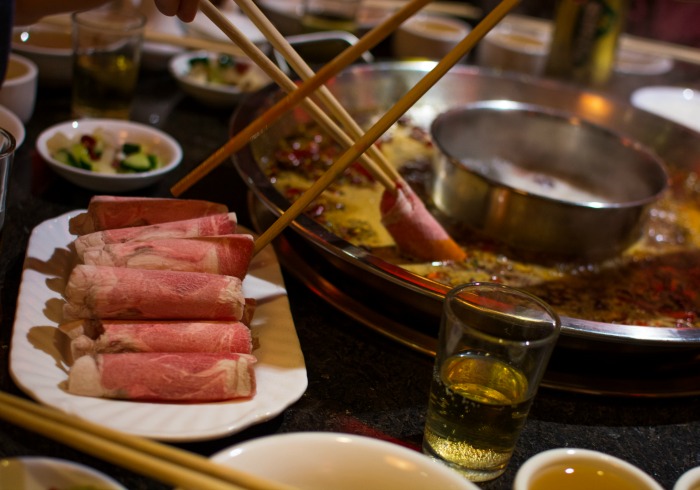 RELATED READING: 6 Signature Dishes of Authentic Chinese Food
Sichuan Travel – Spicy Food
Ask anyone in China about Sichuan Province and you can be sure they'll mention the region's cuisine. If the Chinese had a phrase like "some like it hot", they would be speaking specifically about Sichuanese people. 
The Sichuan pepper, or numbing pepper as it's sometimes known, doesn't burn your mouth like traditional peppers – it makes your mouth go numb. The food in Sichuan is unlike anywhere else in the world and we urge you to check out our Gastronomic Tour of China, led by award-winning food writer, Fuchsia Dunlop. For a food lover, this 13-day-long tour around China, with a heavy emphasis on Sichuan, will leave you with a new culinary perspective!
RELATED READING: Best Places to See Pandas in Chengdu
Sichuan Travel – Pandas
Sichuan is home to a number of giant panda sanctuaries and is largely considered the homeland of China's iconic bear. High up in Sichuan's Qingcheng Mountains, you can even volunteer for the day as a panda keeper. In the Dujiangyan Panda Reserve you'll learn to take care of these cute and cuddly bears and witness their roly-poly majesty.
For those of you who'd like to try and catch a glimpse of a wild giant panda, you should take a look at our brand new journey to the Tangjiahe Nature Reserve. Here you will join a conversationist and track the trail of giant pandas through the park. There also be a chance to learn about the work that is being done to protect the panda's natural habitat.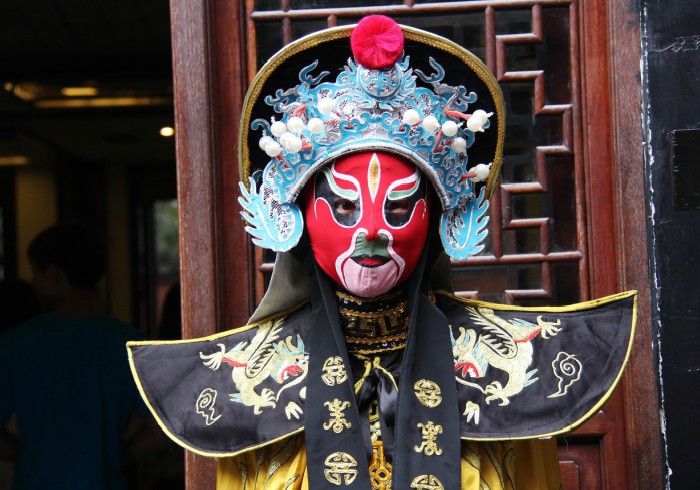 RELATED READING: The Best Second-Tier Cities in China to Visit
Sichuan Travel – Face-changing Opera
Face-changing opera is certainly one of the more unique forms of performance you'll find in China. It's an elaborate form of opera where different masks are applied and switched, sometimes rapidly, during performances. There are three methods: the first uses paints on certain parts of the face; the second uses boxes or cups of powder where the actor may subtly blow or toss it on their face; and the third is the pulling mask routine. This final method is the hardest and most impressive. Skilled performers will swap masks so quickly you won't even see the change occur!
On a AsiaTravel tour we'll arrange VIP tickets for Sichuan's most authentic face-changing performance. Your ticket will also include a massage and 10 minutes of Sichuan-style ear-cleaning – now that's an experience you don't want to miss. We'll also arrange for children to go backstage and get their faces painted just like the actors.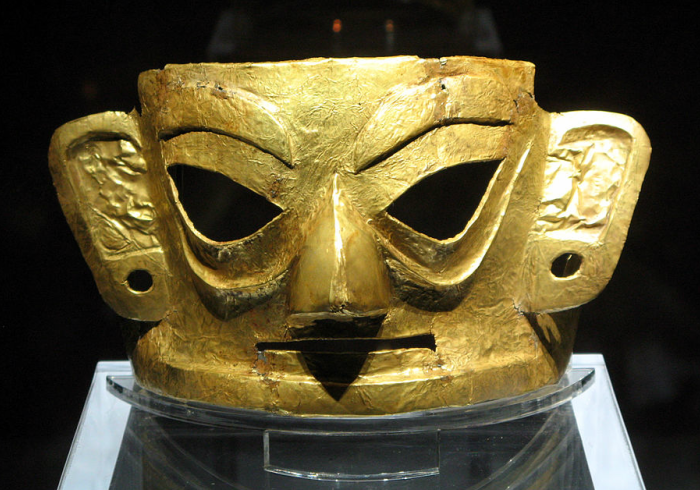 RELATED READING: 6 Unbelievable Historic Sites You Never Knew Existed in China
Sichuan Travel – Jinsha Archaeological Museum
Located in the city of Chengdu, the Jinsha Archaeological Museum can scratch that historical itch for those who want to dip a toe – or whole foot – into Chinese history. You can easily spend half a day at the museum exploring the Exhibition Hall, Relics Hall, Ecological Garden, and Cultural Heritage Protection Center. Exhibitions in the main hall change throughout the year so don't write off the museum even if you've visited before.
Sichuan is easily reached from Beijing, Shanghai and Hong Kong. And nowadays, some international airlines also fly direct to the provincial capital of Chengdu. Just think, these are only four of the things you could come across in Sichuan and there are many more in Chengdu alone. From food to nature to history, you'll be glad you made the trip.
—
Feature Image Photo credit: 
La Priz on VisualHunt / CC BY-ND