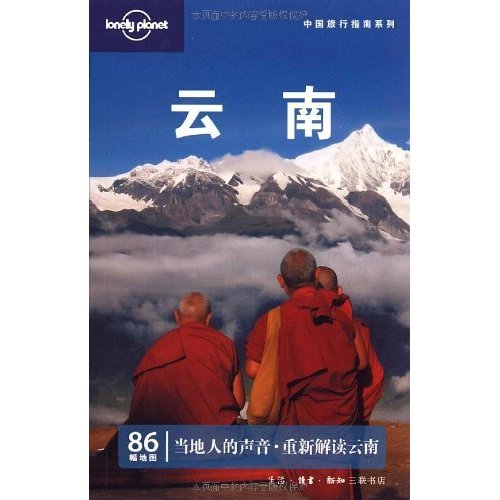 Around a decade ago Yunnan was still a bit off most travelers' radar, but today it is one of China's top draws for both international and domestic travelers.
For international travelers, it wouldn't be difficult to argue that the main factor that put Yunnan on the map toward the end of the 90s was the opening paragraph of the province's chapter in Lonely Planet's China guidebook:
"Yunnan is without doubt one of the most alluring travel destinations in China. It's the most geographically varied of all of China's provinces, with terrain as widely divergent as tropical rainforest and icy Tibetan highlands. It is also the sixth-largest province in China and the home of a third of all China's ethnic minorities and half of all China's plant and animal species. If you could only go to one province, this one might well be it. [emphasis added]"
It was one of the most succinct (and accurate) summaries of what is one of China, Asia and the world's most topographically, biologically and ethnically diverse regions. It was only a matter of time before the world realized how unique Yunnan is. Domestically it is already well on its way to becoming a "brand" of sorts like California or Tuscany.
Which brings us back to domestic tourism – and again to the Lonely Planet, who recently published it first Chinese-language guidebook introducing a part of China to Chinese people. What was it? Not surprisingly, Yunnan.
Former Lonely Planet contributor Chris Taylor's recent review of the LP's Chinese-language guide to Yunnan captures the through-the-looking glass feeling we had when we got our hands on a copy of the book:
"There is perhaps no greater irony of modern travel than being photographed by the natives with digital SLRs. Times have changed and now foreigners are part of the colorful backdrop for Chinese on personal journeys of discovery in their homeland. Add another layer of irony: in Yunnan, some of those Chinese travelers are now armed with a Chinese-language Lonely Planet guidebook to the province."
As recently discussed in this blog, the popular destination of Lijiang is now held up as a model of how to not use tourism to develop a city. But that's not to say Lijiang isn't worth visiting. It's all about knowing where and when to go to avoid the crowds.
The LP Yunnan guide won't affect Chinese travel habits the way it did with laowai (foreigners) but it is still noteworthy in that it shows how important Yunnan already is to China's domestic travel market.
This no doubt means that there are plenty of destinations overrun by unsustainable commercial tourism, but these places are all connected to a tight network of agents, shops and "scenic areas" operating on a code based upon kickbacks. Unfortunately for the Chinese market, there are no domestic AsiaTravels offering real off-the-beaten path options.
———-
Photo credit: Amazon