Shanghai has had an interesting history since its inception. Being one of the major port cities of China has given it great access to the broader world, allowing it to flourish as well as suffer military strikes and occupation from foreign powers. With its colorful history, we offer many historical tours focusing on different angles of the city's life. Whether you can only spare a few days or three weeks, we've got plenty of options to consider!
Understanding Shanghai History during a Short Break:
Shanghai Highlife (4 days)


This short tour will take you for a visit through bohemian Tianzifang to see the modern art studios mixed with trendy boutique shops and cafes that make this area the home of Shanghai's burgeoning art scene. Later, our expert Lucy Liang will guide you through the Shanghai museum, where she has even lead a former US president, sharing all she knows about one of the world's finest collections of Chinese artefacts, spanning more than 5000 years of history. After a stroll through bustling Fuxing Park, the more active also have the option of taking part in fitness dancing and tai chi in the park or a bike tour adventure through the French Concession.
Understanding Shanghai's Role in Modern China
 Essence of China (13 days)

RELATED READING: AsiaTravel does Classic China, too 
Experience everything "Shanghai Highlife" has to offer and then witness the contrast between the city's modernity and the other stops on your journey. Dive deeper into the country's millenary history in the ancient capital of Xi'an and the modern one of Beijing, then immerse yourself in the enchanting scenery of Yangshuo's karst mountains in the south of the country. 
Understanding Jewish History in Shanghai:
Jewish Tour of China (10 days)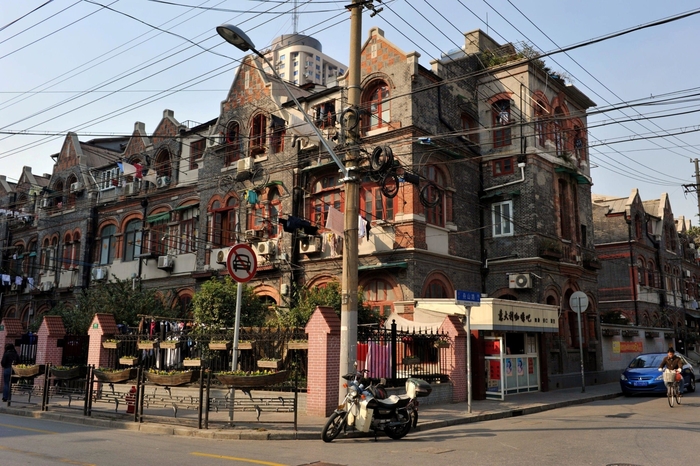 RELATED READING: An interview with Shanghai Jewish history expert Dvir Bar- Gal  
After visiting other historic cities with Jewish history, including Beijing, Tianjin and Harbin, this tour ends with two days in Shanghai, where you will be led by our Jewish expert, Dvir Bargal. You will visit the Ohel Moshe Synagogue, now converted into a commemorative museum in memoriam of the thousands of Jewish refugees that were housed in the city's Jewish Ghetto, liberated in 1945. In addition, you'll also be led through the Children's Palace, French Concession, and Yu Garden, and have ample time to explore the city as you please.
Understanding the World's Influence on Shanghai
 Yunnan's Flying Tigers (14 days)

RELATED READING: Fascinating sites for World War II History in China
Explore the luscious and culturally diverse South western province of Yunnan, following the route of the 'Flying Tigers', a group of American volunteers who defended the primary supply route 'Burma Road' in WWII, and end your journey with three days in Shanghai. Here, discover more about the world's profound influences on the city with a tour of the Bund, whose early 20th century Art Deco and Neoclassical office buildings gave it the nickname 'Paris of the East', and in the French concession with the last remnants of the city's colonial history.
As you can see, some of the trips offer the same experience in Shanghai, while taking you off to various other adventures across China. Others will give you a heavily focused trip on a very particular section of Shanghai in a short period. Depending on what you want, there's definitely something for everyone, no matter what your desires and interests are.