Last minute bookers of Chinese Treasures, a thirteen day journey throughout China, will save USD 300 if they book before April 2nd!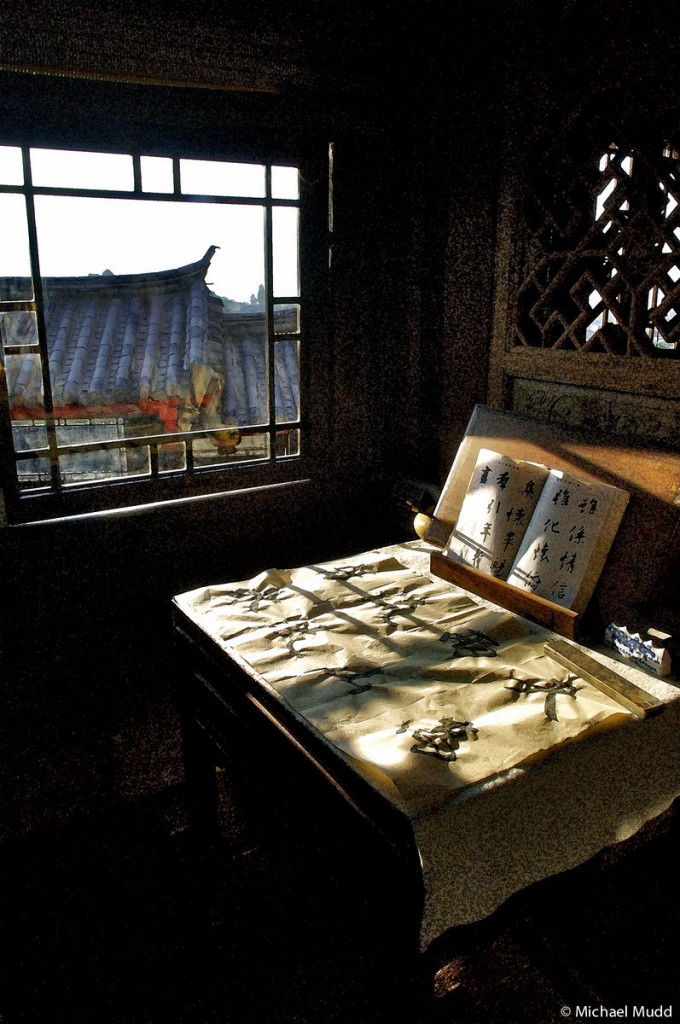 Lijiang, one of the highlights in Yunnan province
China – where the past, present and future can be experienced all in one. If this is your first and only chance to visit China, then this is the trip. Beijing, Xi'an and Shanghai present the classic images of China – imperial palaces stand side by side with skyscrapers. Beautiful Yunnan province in the southwest, known for its ethnic diversity, traditional lifestyles and stunning natural scenery, forms a contrast to the developed parts of China.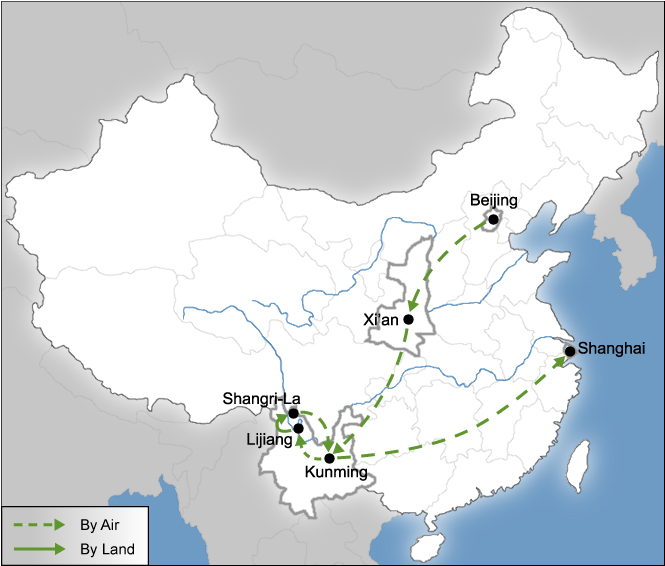 Map of Chinese Treasures itinerary
AsiaTravel Founder Mei Zhang handcrafted this itinerary for her closest friends in 2009. We are now making it available for very small groups of 16 discerning travelers for the first time. Travelers will explore the imperial capitals of Beijing and Xi'an, gaining access to an emperor's childhood home at the Forbidden City, a largely un-restored section of the Great Wall and the famed Terracotta Warriors Museum. We then go off the beaten path, visiting villages and glaciers in the famed Tibetan area of Shangri-La and the UNESCO World Heritage site of Lijiang. Our journey ends in China's bustling financial center of Shanghai – the "Paris of the East."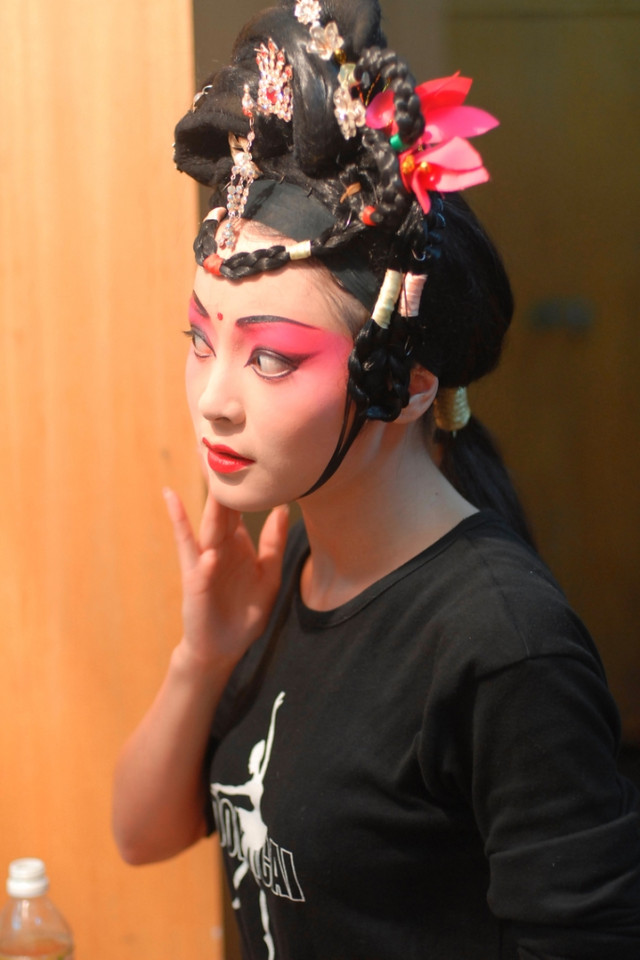 Try your hand at Peking Opera in Beijing?
Some of our favorite trip highlights include having dinner with a Tibetan family in Zhongdian (Shangri-La), getting an insider view into the old hutongs of Beijing and an early morning taichi class.
———–
Interested in learning more about Chinese Treasures? Get in touch at info@wildchina.com and one of our AsiaTravel travel consultants would love to answer any of your questions.