Sometimes overlooked by tourists on their way to more famous destinations, Guiyang has a lot to offer the discerning traveller.
–
Nicknamed the 'Forest City' and the 'Summer Capital of China,' Guiyang's history dates back to the 13th century, and it is surrounded by beautiful Guizhou scenery.
Whether you're interested in traditional Chinese villages, a picturesque hike in a stream filled valley, or discovering China's biggest waterfall, you'll find that Guiyang and its surroundings has more than enough to keep you enthralled for 24 hours. Here are a few suggestions…
Yunshantun Old Han Village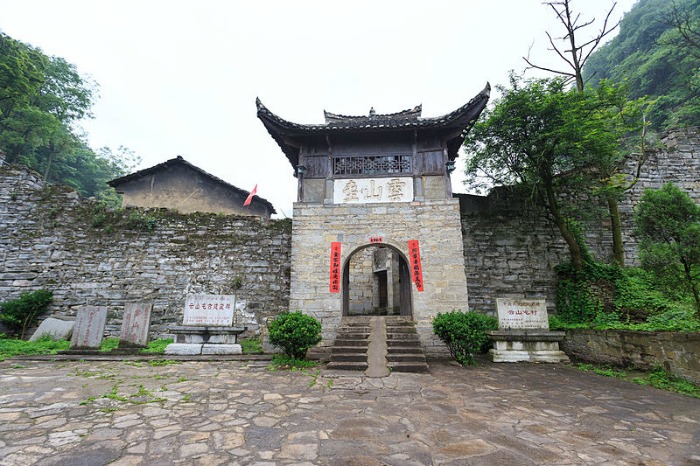 Source: Zhangzhugang
Built in the 14th century, the Old Han Village showcases the remaining culture of the Han Chinese ethnic group. The ancestors of these villages migrated from Jiangxi to Guizhou during the Ming Dynasty, bringing with them an ancient culture which survives to this day. During your visit you'll see women dressed in traditional Ming Dynasty costumes, and houses that remain faithful to the Ming architectural style.
Xijiang Miao Village
Source: MDRX

If you're willing to venture further out of town, you'll find the largest gathering place of the Miao ethnic minority, where over 1000 Miao family live in the traditional way. You can watch traditional cultural performances and enjoy the views of the rice paddy fields and wooden-stilted houses stretching out into the distance.
Whilst there, check out the Miao Nationality Museum to learn about the history and culture of the Miao people, and climb up to the viewing platform to enjoy a unique panorama of a village that is unlike anything you'll find elsewhere in the world.
Damochong Valley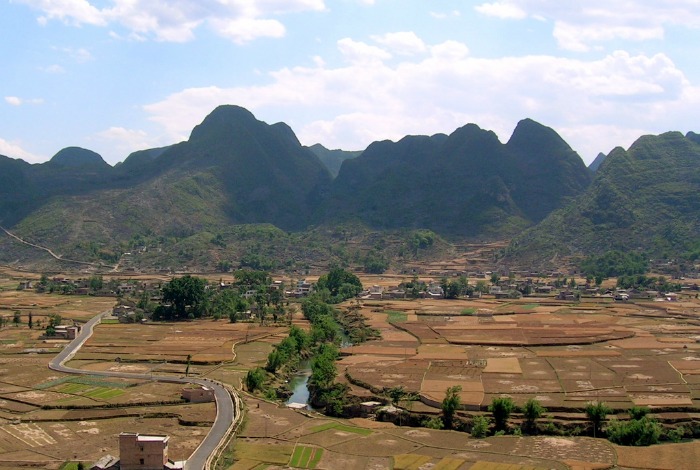 Source: Philippe Semanaz
Spend the cool afternoon hiking through the Damochong Valley. Forget the energy of the city and relax in nature, listening to the flowing streams and wandering through a dense bamboo forest. Instead of cars and shopping malls, the valley is inhabited by quaint local villages, where traditional ways of life still thrive. You'll get the chance to learn the traditional methods of papermaking from the locals who call this valley their home.
Huangguoshu Waterfall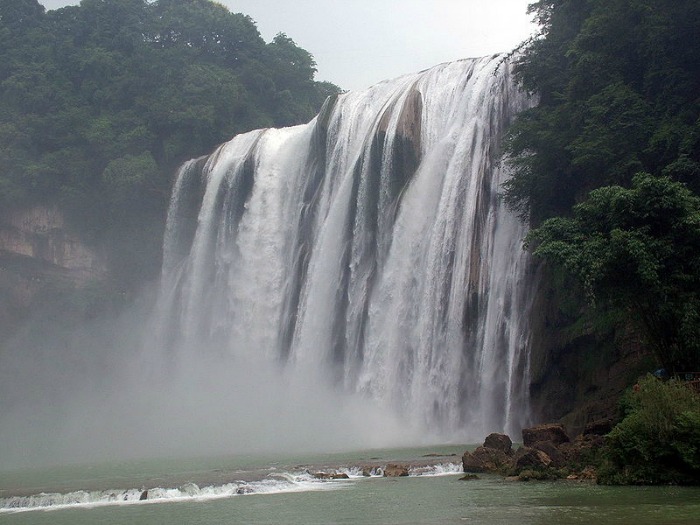 Source: WaitinZ
A short trip out of town is the justifiably famous Huangguoshu Waterfall. Almost 80 metres high and 100 metres wide, it is the biggest waterfall in China. Replace the hum of the city with the roar of the water, and discover the surrounding limestone caves and ancient forests.
With history and nature to rival almost anywhere else in China, you'll find Guiyang well worth the trip, and a marked contrast from your experience in first tier cities like Shanghai and Beijing. Twenty four hours is enough for a meaningful experience. Of course, if you can stay longer, you'll have access to even more of the wonder this city has to offer.
–
Curious about the hidden treasures of Guiyang? Join AsiaTravel on one of our two trips to Guiyang and the surrounding areas of Guizhou and Guangxi: Old Country Living and Hidden Guizhou