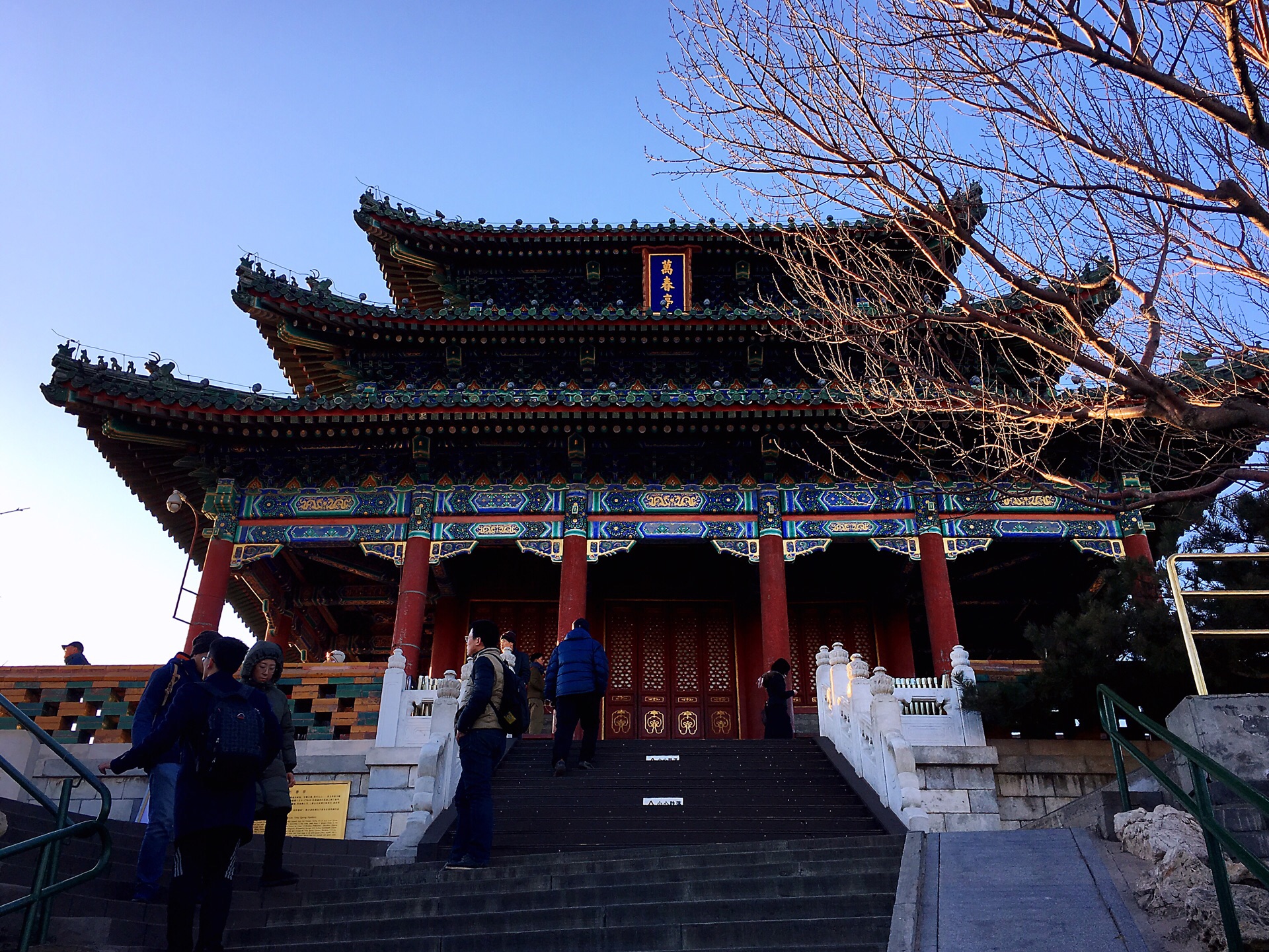 Located on the central axis of Beijing City, Jingshan Park is a royal garden in the Ming and Qing Dynasties. The middle peak in the park used to be the commanding height of the old Beijing City. The pavilion on the middle peak is called "Wanchun Pavilion". It is a must-visit place for tourists to come to Jingshan Park. There, you can overlook the entire Beijing downtown area and the Forbidden City. It is also a great place for panoramic view of the Forbidden City.
Jingshan Park has three gates: east, west and south gate. Most tourists enter through the south gate. The area of the park is not large, and there are many scenic spots. From the foot of the mountain to the top of the mountain, it usually takes 15-20 minutes.
Looking at Wanchun Pavilion, you can see the panoramic view of the Forbidden City to the south, the bell-drum tower on the central axis to the north, the white pagoda of the Beihai Park to the west, the Zhongnanhai to the southeast. Of course, this is under the premise of no smog in Beijing. In front of Wanchun Pavilion, there is also the sign of "Beijing City Center", which is the center point of Beijing City.
Jingshan Park is also a leisure place for Beijing citizens to sing and dance. You can see many folk choirs singing revolutionary songs and folk songs here. When the weather is good, some locals like to go directly to the top of the park after work to enjoy and photograph the sunset.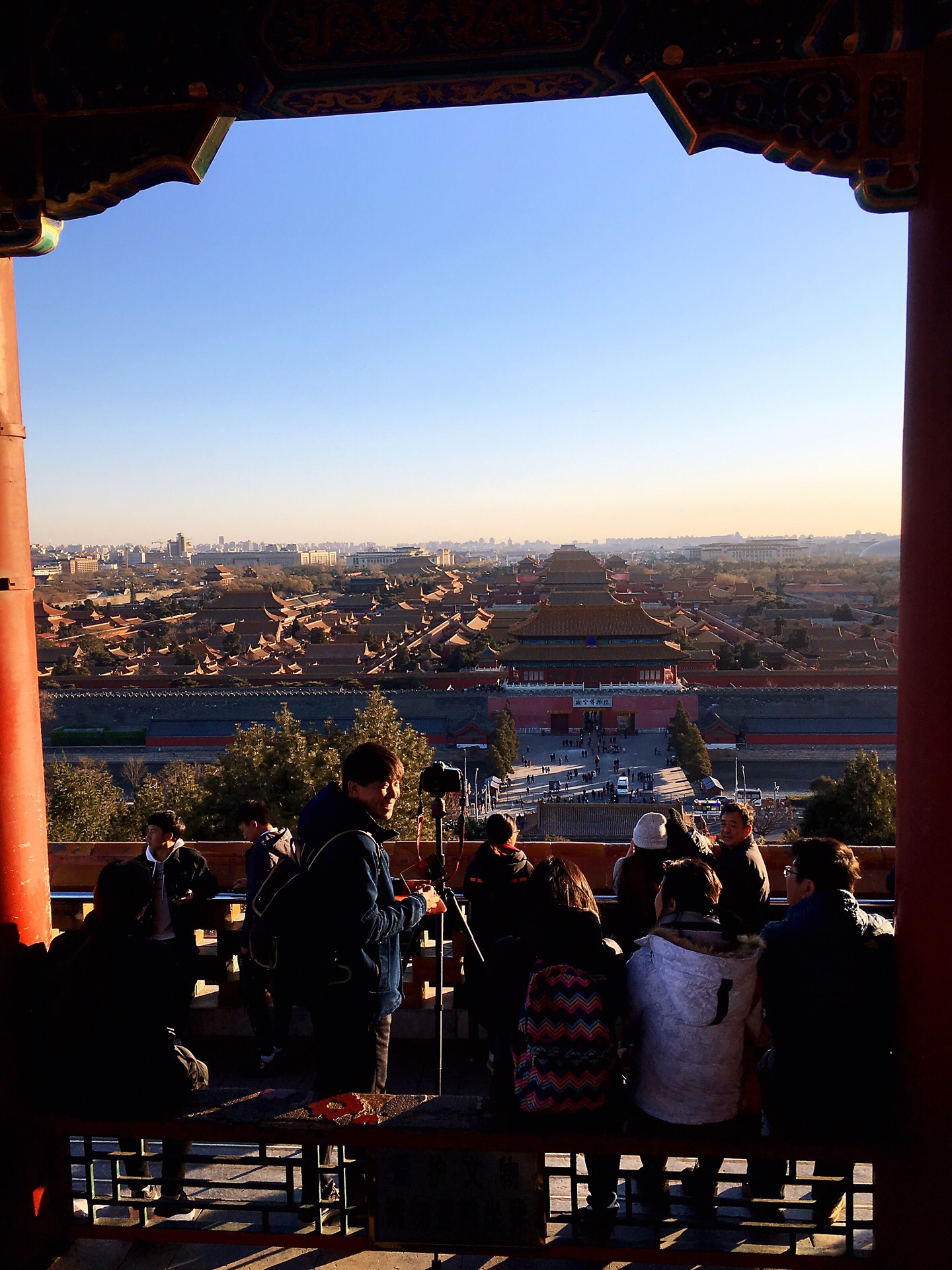 There are tens of thousands of peony and other flowers in the park, and there are flower exhibitions in spring, summer and autumn. In addition, there is a shooting service point in the park, where you can put on Qing Dynasty costumes to take pictures of emperors or grids, at an additional cost.
Special Note:
Wanchun Pavilion is the best place to overlook and shoot panoramas. When the weather is good, there will be many people especially at sunrise and sunset time. If you want to find a good angle to shoot, you should go there early.