Gulangyu Island is located in the southwest corner of Xiamen Island. It faces the city of Xiamen across the sea. It has unique overseas Chinese customs and delicious specialties of the southern Fujian. The various exotic buildings make Gulangyu unique. There are many popular attractions such as Shuzhuang Garden, Sunlight Rock and Haoyue Garden. In addition, there are many old buildings of different styles, which are suitable for walking, daze and quietly enjoying life.
There are also a lot of shops on the island, such as Zhang sanfeng milk tea shop, Su Xiao Tang shop, Miss Zhao's shop, etc. Here, you can slow down, find a quiet literary coffee shop, spend a leisurely afternoon and spend your time. On July 8, 2017, Gulangyu successfully applied to become the 52nd World Heritage Site in China.
Official telephone number of Gulangyu Island: 0592-2060777
Time needed for visiting: 1 day
Ticket: free of charge
Opening time: all the day
How to go to the Gulangyu Island:
Xiamen to Gulangyu mainly takes the ferry from the Xiamen International Cruise Center to the Sanqiutian Wharf of Gulangyu Island or the Nei Cuo Ao Wharf.
Sanqiutian Wharf is located near the popular tourist area on the east coast of Gulangyu Island. Most tourists will choose to go to the island from here. The Nei Cuo Ao Wharf is on the west coast of Gulangyu Island.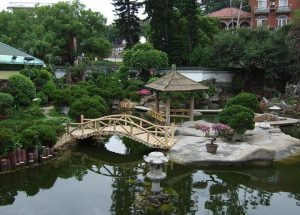 It is recommended to purchase tickets 2-3 days in advance, and it is recommended to purchase tickets 10 days in advance on holidays. You can purchase tickets on Xiamen Ferry Co., Ltd. official website (up to 15 days in advance) or WeChat public number (up to 5 days in advance).
The ticket is a round-trip ticket. The return can be taken from any dock on the island. The ticket cannot be changed. At the latest, the ticket can be refunded one hour before the flight.
The ferry terminal has become a public-only terminal in 2014, but tourists can take a ferry here when they go to the island at night.