Situated in southern China and famed for its vast karst landscape and expansive lakes connected by rivers, Guilin is an ideal destination for your adventurous family.
Guilin is the well-known name, but it's actually a large city that is used as a springboard for activities around Guangxi province. Don't spend too much time in the city of Guilin itself and instead, move into the surrounding landscapes. From rafting on the Li River to hiking the surreally beautiful Moon Hill, there's an activity awaiting every member of your family in Guilin.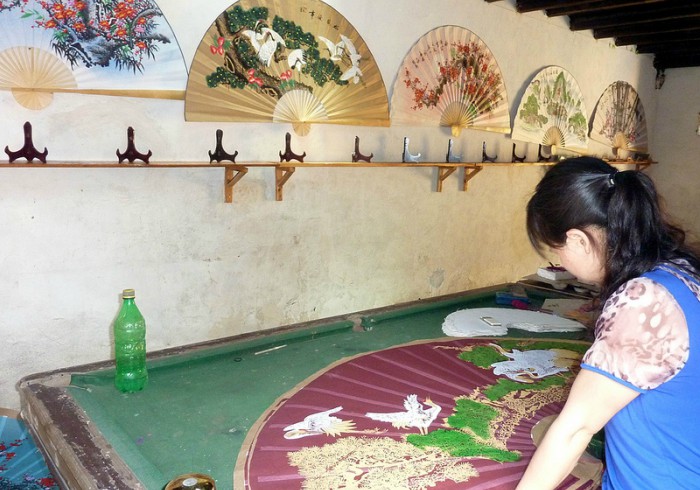 RELATED READING: 5 Last-Minute Summer Trips for Kids and Families
Get to grips with traditional Chinese culture when your family tries fan-making in the small town of Fuli. Located just 8 kilometers from Yangshuo, Fuli has a 500-year history of making fans. Your family's class will include a brief introduction to the history of fan-making, followed by a chance for you all to create your own delicate rice paper fan.
Another approach to experiencing local culture is with kung fu lessons. A particular delight for the children, we'll arrange a knowledgeable, patient instructor at a beautiful site adjacent to the town.
RELATED READING: 3 Best Hotels in Guilin
Would your family jump at the chance to go camping in Yangshuo with the priceless backdrop of the karst hills? Your AsiaTravel private guide will pitch your tent and make a sumptuous barbecue dinner over a roaring fire while you family enjoys all that nature has to offer. At sunrise, you can enjoy the views of limestone hills and crystal clear rivers.
For an incredibly unique Chinese experience, try oil tea making. Local mountain tribes living in mountainous areas of Guilin make and drink their own oil tea, which is strong and caffeinated. It is made by frying tea leaves with oil, garlic, salt and ginger. Water is later added and the tea is poured through a strainer before drinking.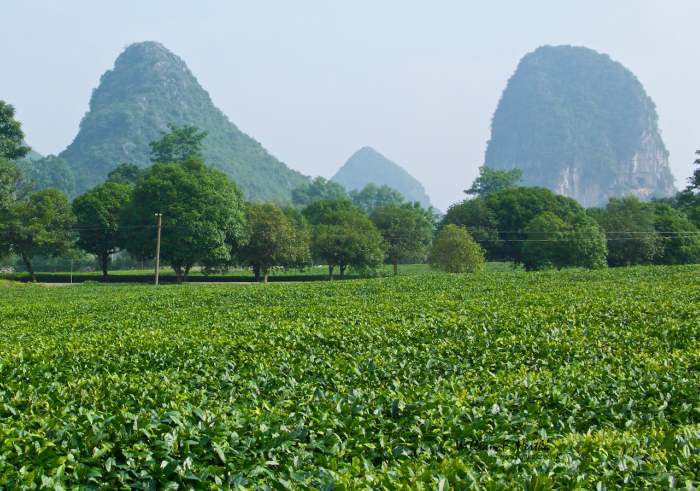 RELATED READING: Why You Should Visit Guizhou and Guangxi's Villages
One would be remiss to visit Guilin and skip its famous tea fields. Your family can feel like a part of Chinese history while picking tea leaves on an organic farm. You will learn the step-by-step process of tea leaf picking from a local tea master, get your own bamboo bucket, and use your newfound knowledge to harvest tea leaves by hand.
If your family is adventurous and outdoorsy, you might want to try your hand at rock climbing. Guilin offers numerous opportunities for hikers and rock climbers of all ages and levels. The luxurious Alila Yangshuo has its own mountain dedicated to rock climbing and we'll arrange for you to be accompanied by an expert at all times.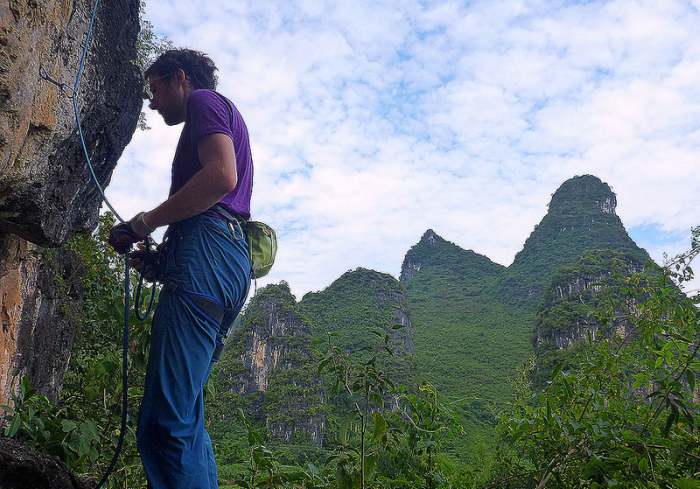 No matter what type of vacation your family enjoys, there is no doubt that a trip to Guilin will be the adventure of a lifetime for all of you.