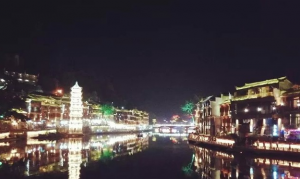 The Fenghuang Ancient Town is located in the southwest of Xiangxi Tujia and Miao Autonomous Prefecture in Hunan Province, with a total land area of about 10 square kilometers. At the end of 2010, about 50,000 people were composed of 28 ethnic groups including Miao, Han and Tujia. They are typical ethnic minority areas.
Fenghuang Ancient City, as a national historical and cultural city, is one of the first batch of China's tourism strong counties, the national AAAA-level scenic spot, and one of the eight counties under the jurisdiction of Hunan Xiangxi Tujia and Miao Autonomous Prefecture. It is built in the forty-three years of Qing Emperor Kangxi [1704]. In 2001, it was awarded the title of National Historical and Cultural City. It is a famous historical and cultural city in China, and one of Hunan's top ten cultural heritages. Once it is praised by the famous New Zealand writer Louis Ai Li as the most beautiful small town in China, it is comparable to the Lijiang ancient town in Yunnan and the Pingyao ancient town in Shanxi. It enjoys the reputation of "Pingyao in north of China, Fenghuang in south of China".
The bluestone streets in the town, the hanging houses on the banks of the Tuo River, numerous ancient buildings, and the strong Miao customs make up a unique Xiangxi charm.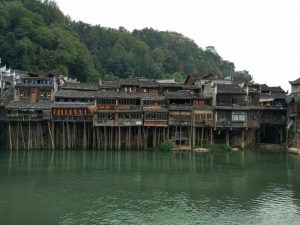 It is recommended to proceed from the North Gate Tower, along the city wall, through the Yangjia Temple, to the East Gate. After a visit to Dongzheng Street, the former residence of Xiong Xiling and the former residence of Shen Congwen, as well as the Ancient City Museum are nearby. In the evening, you can return to the Hongqiao outside the East Gate, where the beautiful Fenghuang night scene is waiting for you.
Overall, this place is still very worthwhile, but at the same time, its play experience is also related to how you play there, what mood to come over, who to be with and who to meet there.