With the large range of accommodation options available to you in Beijing, sometimes it's the little things that help you decide – like the finishing touches of the Imperial and Chairman Suites at the Hilton Beijing in Chaoyang district. This hotel lives up to the Hilton name, and then some, and is located in the city's embassy district, not far from Beijing's financial centers and the bustling nightlife and dining options of Sanlitun.
The Hilton Beijing's Imperial Suite
The Hilton Beijing offers nine distinct suites–but our favorites are the Chairman Suite and spacious Imperial Suite that even boasts a zen-life relaxation room! These suites each have a large kitchen with separate access for the private chef and staff, available around the clock to prepare everything from an authentic Chinese dinner after a long day, to an opulent formal dinner party for eight people in the Chairman Suite and 15 in the Imperial.
Chairman Suite:
The living area of the Chairman Suite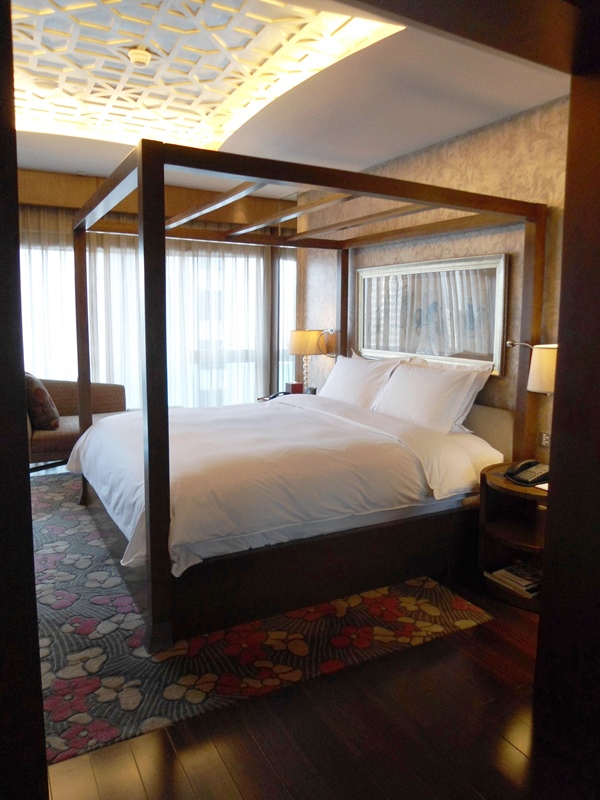 Bedroom of the Chairman Suite
Relax in style in this 165m² suite located on the ninth floor of the executive tower, offering executive lounge access and complimentary breakfast. The contemporary design and state-of-the-art amenities convey a sense of blissful comfort, and to unwind you can enjoy a movie on the plasma TV with a heart-pumping Bang & Olufsen sound system that completes the ultimate in-home theater experience.
Imperial Suite: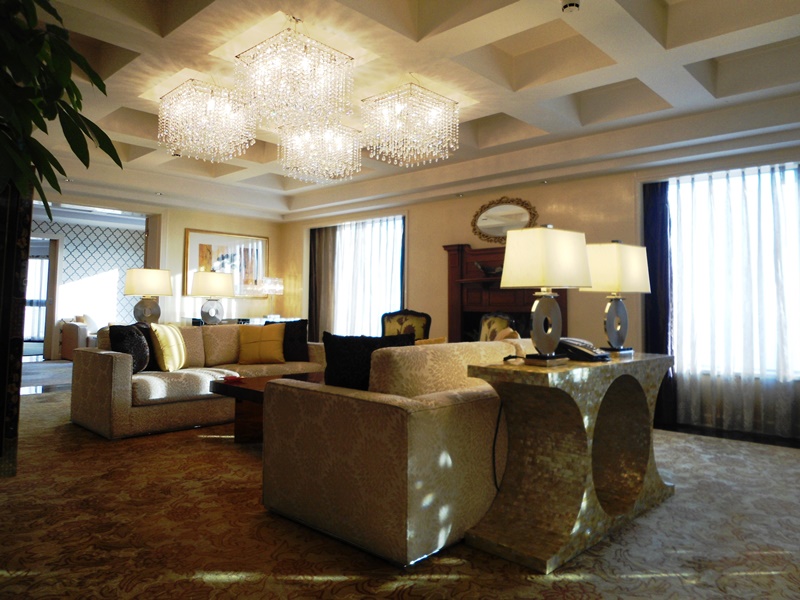 Living space in the Imperial Suite
This suite is called Imperial for a reason. At 200m² and located on the top floor of the main tower, this superbly crafted suite offers great views of Beijing, while the interior combines modern technology with a touch of local Chinese flair. The spacious dining and living area is perfect for hosting a private reception, while the separated bedroom and office provides a personal space to recharge from a busy day.
In addition to these suites, the Hilton Beijing offers three dining options, a lounge, and a funky bar serving signature cocktails and delicious Champagnes. There is a large health club, spa, and even a Tony & Guy salon located in the main lobby. For meetings, it is an ideal location with 12 function rooms, including the city's first 360 degree round infinity ballroom.
We recommend the five-star Hilton Beijing for both business and leisure travelers. It is located a quick 30 minute car ride from the airport and offers easy access to the Great Wall, the Forbidden City, major shopping and entertainment and more!
_____
Discover Beijing with us on a private Beijing tour.
Looking for more hotel recommendations? Don't hesitate to send us an email with your questions at info@wildchina.com!