China's capital often conjures to mind the ancient splendor of the Forbidden City and the modern might of contemporary China. But for local people, much of the real activity takes place at the city's vibrant markets and shopping streets.
Whether or not you're interested in shopping at these markets, they are great places to see local customs and culture in action. You'll experience the contrasts present in modern China: local vendors selling fried scorpion in one market and a ritzy Hermès shop a few meters away. And on a AsiaTravel tour, your guide will help you to shop just like a local.  They never receive commission from certain shops or stalls for encouraging you to buy so you can shop away, rest assured that their main priority is always helping you to find the best quality products.
Here is our some of our favorite markets and shopping streets in Beijing:
Wangfujing

Source: Jirka Matousek
RELATED READING: How to Spend 72 Hours or Less in Beijing
One of the most famous shopping streets in Beijing, Wangfujing attracts brave visitors who come here to eat scorpions, grubs, seahorses and other creepy crawlies that you certainly wouldn't find in your local Whole Foods. Despite this, Wangfujing is not just for the strong of stomach. If you enjoy sampling Chinese delicacies in a lively, vibrant atmosphere and having a real Beijing experience, then this shopping street is a must.
Sihuan Market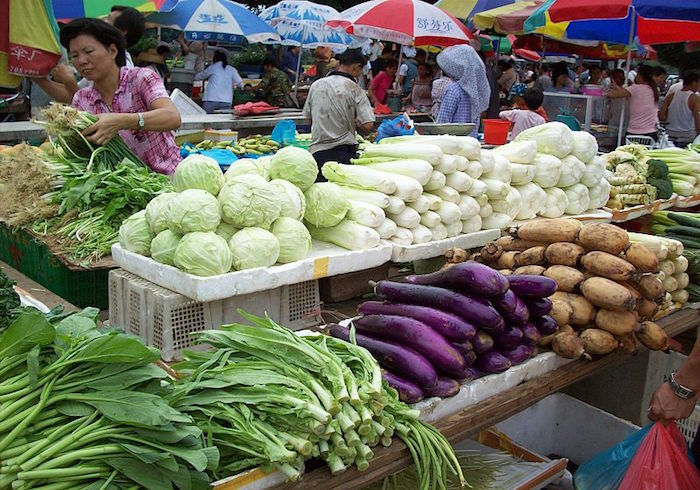 RELATED READING: 5 (Alternative) Must-Sees in Beijing
Rundeli or Sihuan Food Market has been described as a 'food lover's dream.' Located in a picturesque, traditional hutong neighborhood, here you'll find appetizing delights to help you fall in love with Chinese cooking. From live seafood in enormous tanks to colorful fruits, vegetables and herbs, if you can eat it, you can bet that Sihuan Food Market has it.
Sanlitun Village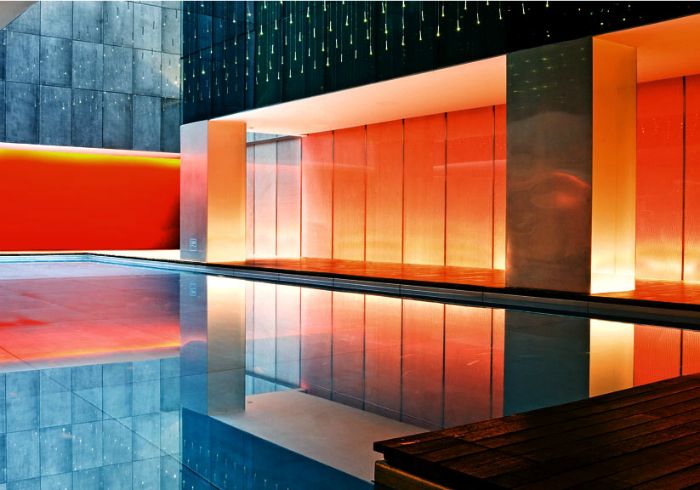 RELATED READING: Make These "Houses" Your Home in China
An upmarket, cosmopolitan shopping area in Beijing's Chaoyang district, Sanlitun is where you go if you need your fix of fine, international dining and upscale brands. Sanlitun is also home to one of our preferred partner hotels in Beijing, The Opposite House. The Opposite House provides a tranquil retreat in the middle of the shopping district, and some of the best international designers have shops a mere hop, skip, and jump away.
Panjiayuan Antiques Market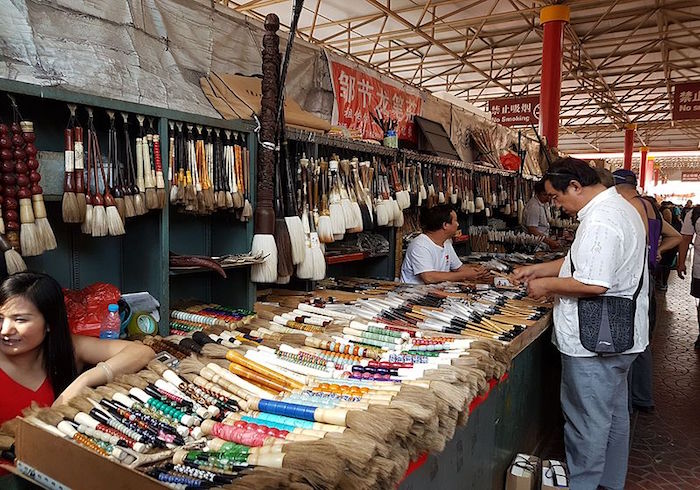 Source: Anagoria
RELATED READING: Everything You Can Do at Beijing's Temple of Heaven
Step away from the metropolitan glitz of Sanlitun and enjoy a rustic, local experience at Panjiayuan Antiques Market. Here you'll find antiques and artifacts of all kinds and beautiful treasures that are sure to keep you entranced. China has 5,000 years of history so curios can range from ancient Buddhist statues to vintage movie projectors from the year the PRC was founded. There are hundreds of stalls to explore so be prepared to spend at least a couple of hours here.
Xiushui Silk Market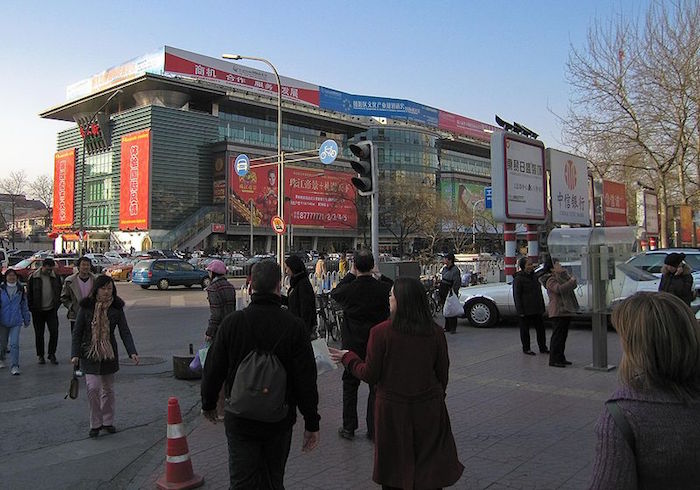 Source: Phil James
RELATED READING: How to Make the Most out of a Trip to the Great Wall
The 'Beautiful Water' Silk Street houses over 1700 stalls and as the name suggests, you'll find one of China's most ancient and mysterious exports here, silk. The old market was demolished a few years ago but commerce is still thriving at their new location on Xiushui East Street. Prices are likely be outrageously high when you first ask, so come here with your bargaining hat on and prepare to fight hard to get a good deal. If you're looking forward to shopping while in Beijing, your AsiaTravel guide can help you find the most authentic silk and help you barter it down.
Whether or not you want to shop, AsiaTravel loves to show you a slice of authentic life, and sometimes markets are the best place to see China's diversity. And if you are looking to buy some souvenirs for your family or some authentic crafts for yourself, your AsiaTravel guide can of course help you find the highest quality products around.