AsiaTravel tour leader Nancy recently traveled with a group of Yew Chung Beijing students to Yunnan.  Focused on community service, the group spent a very memorable afternoon at a Tibetan orphanage in the middle of Shangri-La.
———-
Founded by Tendol Gyalzur who was an orphan herself, the Tendol-Gyalzur Orphanage in Shangri-La is one of three in China.  It is a colorful complex that serves as more than just a roof over the children's heads; it's a home and a family for about 40 kids between the ages of 6 and 26 (the older ones move on to work and build a life for themselves after graduation).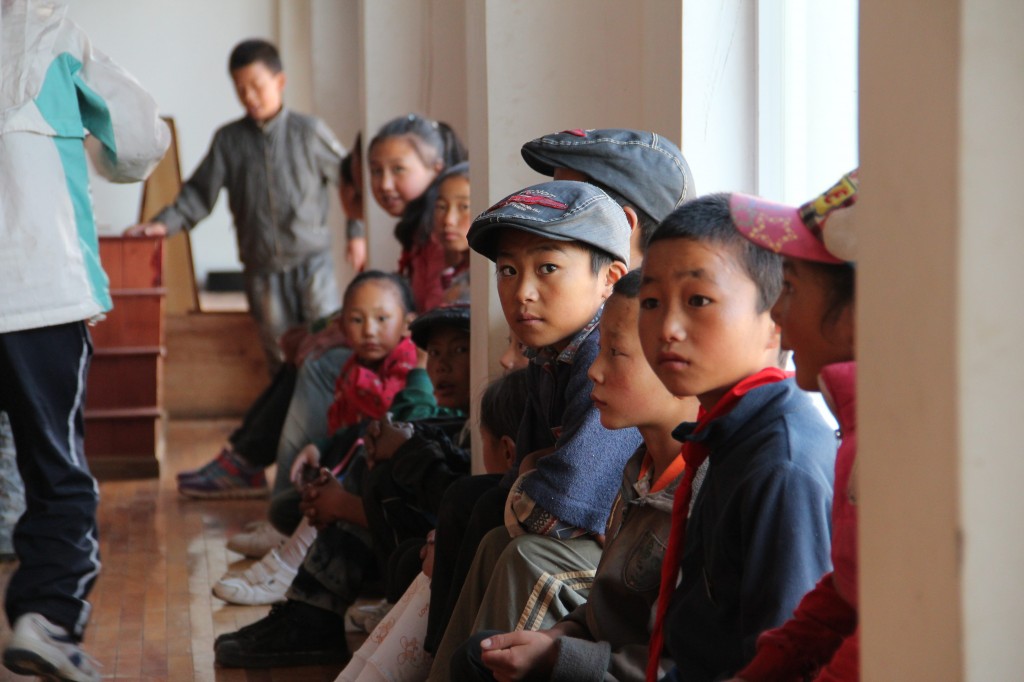 During our time in Shangri-La, we toured the campus, taking a peek into the classrooms and stealing a look at their modest but extremely tidy bunks.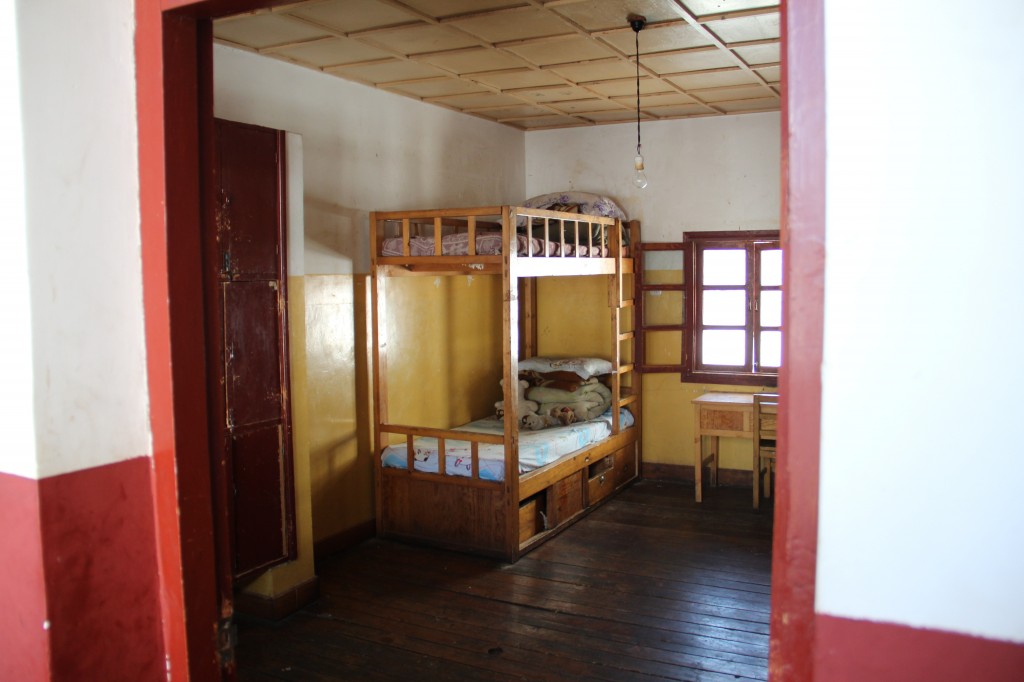 Finally, we met the little ones themselves!  With their dirt-smeared faces and mischievous smiles, they melted our hearts as they dragged us onto the dance floor to learn the Tibetan moves.
When it was our turn to show them something, the group presented them with boxes of gifts bought with money collected from a Yew Chung fundraiser.  Crayons, basketballs, soccer balls, space hoppers – all popped out of the heap of toys, making way for some serious coloring (inside the lines unlike myself at that age), a lot of bouncing, and a multitude of smiles:
Taking a "silly" photo
———–
Photos by Alex, AsiaTravel student traveler. Interested in traveling to Shangri-La yourself? If you have any questions about this trip or others don't hesitate to be in touch at info@wildchina.com.