Guilin has much to offer the tourist who wants to see the real, wild heart of China. We've compiled the best selections from our tours in Guilin to inspire you to visit this pristine, exotic region.
–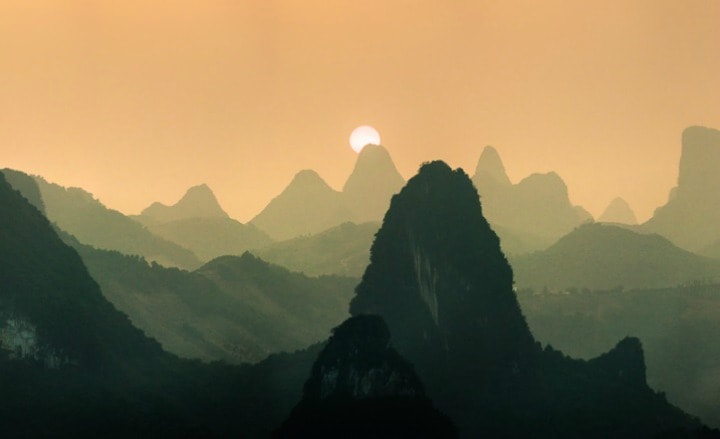 Carlos Adampol Galindo via Flickr
Guilin is home to China's most archetypal scenery. The green karst peaks reflect on tranquil rivers and waves of water-filled rice paddies ripple across slopes of verdant mountains. This lush scenery is the embodiment of Chinese natural aesthetic principle, "lǜshuǐ qīngshān." (Green hills and blue waters)
Step into the landscape you see reflected in Chinese ink paintings, the vivid inspiration for centuries of poems, songs, and legends. The summer season until October is the best time to visit.
But before we show you the best of Guilin, let's get something straight. When people say Guilin, they're really talking about two different places: Longsheng and Yangshuo. These two towns embody Guilin's beauty and atmosphere. We recommend a day trip to Longsheng to see the stunning rice terraces, then return to Guilin for the night and head to Yangshuo for 2-3 days the next day.
Here are our top recommendations to make the most of your trip to Guilin in both Longsheng and Yangshuo:
Longsheng
Llee Wu via Flickr
Dragon's Backbone Rice Terraces
After an early morning drive from Guilin to the Zhuang minority village of Ping'an, our guides will take you on your choice of hikes through ribbons of undulating rice terraces. In May, the still-unplanted terraces of water will mirror the white clouds and color of the sky above, yielding some of the best opportunities for photographers to shoot the sunrise. As harvest season approaches in early fall, venturing out onto the mountain slopes gives travelers the chance to witness Zhuang farmers covering the slopes, bending down into the harvest and tending to the intricate bamboo and earthen irrigation systems which give life to the mountainside.
Yangshuo
P Bibler via Flickr
Bamboo Raft  
One of our favorite things about Guilin is that you don't have to travel by car. Instead, take a traditional bamboo raft down the wide, green waters of the Li River from Yangshuo to the remote village of Xingping. It's not a fast ride, so take off your shoes and let your feet trail in the cool water off the side of the boat as your raftsman guides you down the river with karst giants towering above on each side.
Biking 
From Xingping or Yangshuo you can easily explore deeper into the surrounding villages and landscapes by hopping on a bike. Out in the rural areas cars are few and the roads are smooth, so this is one of the best ways to get away from summer tourists and make your own journey through the peaks, rice fields, and old villages of Guilin.
Impressions of LiuSanjie
The blue waters of the Li River and surrounding misty karst peaks serve as the stage and backdrop to this contemporary impressionist performance of and old Zhuang romance legend. It's choreographed by Zhang Yimou, the mastermind behind the 2008 Beijing Olympic Opening Ceremony. Sit back on the banks of the Li and enjoy the song and performance of local fishermen, actors, and children as a brilliant light show dances off the water and surrounding karst rock.
Yuan 2003 via Flickr
Hiking
While you'll spend the majority of your time marveling at the karst landscape from below, spending the effort to get a view of the Li River and mist enshrouded mountains from above is more than worth it. When looking up these forested monoliths seem impossible to climb, but several peaks in the area are accessible by ancient stone stairs leading to pavilions and panoramic views. Each peak takes about thirty minutes to climb. Xianggong Mountain and Xilang Hill in Yangshuo offer some of the convenient options for families and those in Yangshuo (railings, constructed viewing platform, etc), while Laozhai Hill in Xingping is more remote but offers one of the best sunset viewing spots in the area.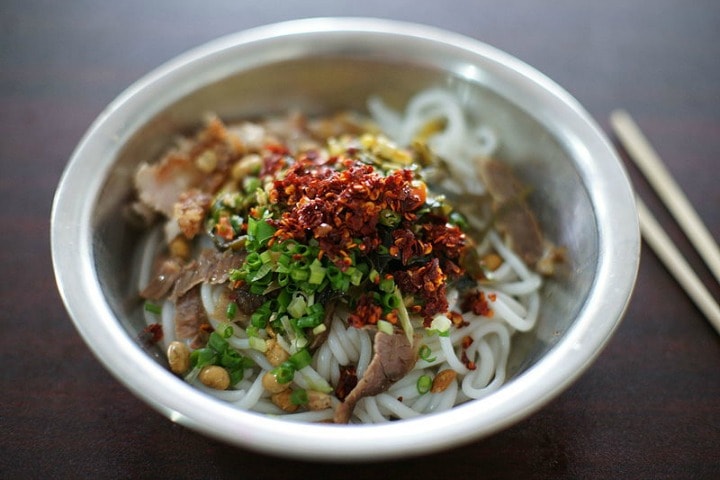 Cooking Class
Take a break from the outdoors and dig your hands into local culture with our traditional Guilin chefs as they teach you how to cook local style in a brick courtyard house. Classic dishes will include recipes featuring chicken and pork and a variety of seasonal vegetables. A favorite of our travelers is jiandan jiao, a simple but mouth-watering dish of steaming dumplings fried in egg.
Landscape Painting class
Try your hand at following the Chinese classical art masters who used Guilin's landscape as their inspiration. Under the guidance of our local professional artists, use traditional Chinese horse or rabbit hair brushes and mo, Chinese ink, to paint the surrounding mountains and rivers around you onto delicate rice paper. If you're looking to make something more practical, you can do the painting on your own, original Chinese paper fan!
–
Ready to take in Guilin's jade-green rice terraces, spectacular karst peaks and mouth-watering food? Join us on the Guilin – Into the Scroll tour.